Get the Best Azerbaijan VPN to Unblock TikTok or Obtain a Baku IP Address Easily
Vic Knott
2022.09.27
VPN App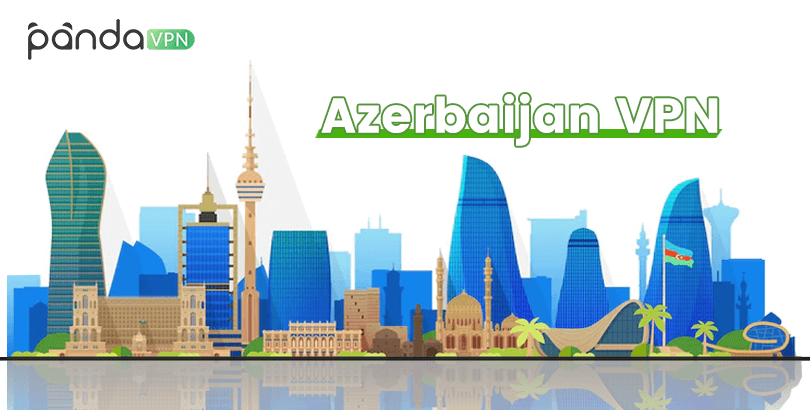 With the best Azerbaijan VPN, you can not only remove net access restrictions from Azerbaijan/Armenia authorities, but also improve your online privacy and security with ease.
The conflict between Azerbaijan and Armenia over the Nagorno-Karabakh region has been there for decades since the collapse of the Soviet Union. Every few months or years, there might come a sudden unexpected deadly clash between the two neighbors and also old enemies. In the mid-September, 2022, still amid the Russo-Ukrainian War, another fighting just flared up. Even Russia helped them achieve a cease-fire, the situation keeps tense hours after that.
Compared to conventional wars like WWII, modern wars become quite different due to the advent of various new technologies. And indeed, cyberspace turns into another key battlefield, too. Back to the September 2022 Armenia-Azerbaijan clashes, ISPs like Baktelekom, Azercell, and Bakcell blocked access to the popular communication and video app TikTok since September 14 (confirmed by the State Security Service of Azerbaijan for avoiding large-scale provocations), hence users from both Azerbaijan and Armenia are unable to access TikTok. If you are one of them and don't want to wait for the removal of this temporary ban, please get a VPN to work the problem out immediately.
How to Unblock TikTok and Other Blocked Apps & Websites in Azerbaijan/Armenia?
Here PandaVPN is recommended for all Azerbaijani and Armenians to bypass Internet censorship from the government and use TikTok as they did before for entertainment or communication. Besides TikTok, this top VPN can also work with any other apps and sites that might be turned off amid the border clashes, such as Facebook, Twitter, WhatsApp, Telegram, LinkedIn, YouTube, Zoom and Skype. Yes, they were all temporarily restricted by Azerbaijani Ministry of Transport, Communications and High Technologies in 2020 and the limit had lasted for one and half months.
Now GET a fast, safe, and truly reliable VPN and then follow the steps below to circumvent blocks and access the net in Azerbaijan and Armenia freely. In addition, running a VPN in the background can also hide your IP address and encrypt data, preventing the data and your behaviors from being monitored, collected, and analyzed by others.

Steps 1. Register a VPN account
Click the button to create a PandaVPN account. Personal email is not a necessity for your privacy protection during the process while other VPNs seem to have this option a must-have.
Steps 2. Download & set the client up
Download and install PandaVPN APK, PandaVPN iOS, PandaVPN .exe, PandaVPN .dmg, on your smartphone, desktop computer or laptop. Note that PandaVPN also supports Android TV and Linux.
Steps 3. Access the web without blocks
Launch the VPN app and sign in to it with the account acquired in Step 1. After that, click to connect to the fastest server automatically with Smart Mode. Also, you can pick other route modes and choose any specific server location as you prefer, say the one from Russia, Finland, Iceland, Germany, Turkey, and the United States (3000+ servers from 80 countries in total across the globe). As the connection is on, TikTok will be accessible since you've already changed into another foreign IP address.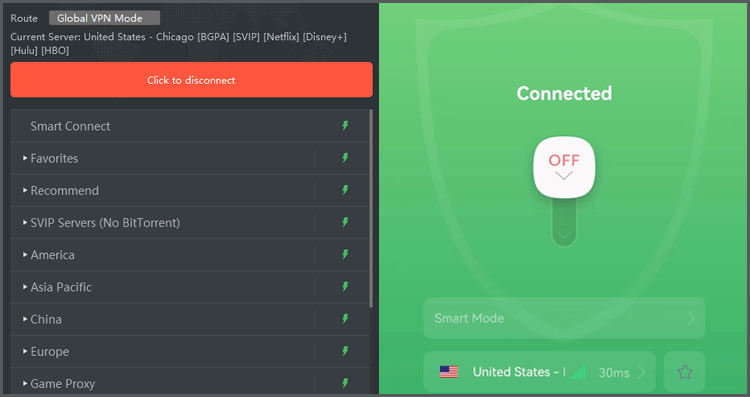 Note: Please keep an eye on the server description, for example you can't download torrent with "No BitTorrent" servers, but dedicated BitTorrent servers are given for this type of thing. You can easily find servers for Streaming and Game too.
Do All VPNs for Azerbaijan Have Server Based in Azerbaijan?
Not exactly. Many big VPN providers like ExpressVPN and NordVPN don't provide servers in this place. But PandaVPN has physical servers in the capital city of Azerbaijan – Baku. You can find the option under "Europe" server group, or search it directly to access the network just like a native does.
Many VPN server locations near Azerbaijan are offered, such as Armenia, Georgia, Russia, Turkey, and Saudi Arabia. In theory, VPN connection may be not fast as before because of the internal encryption, so choosing servers nearby can help generate a relatively faster speed.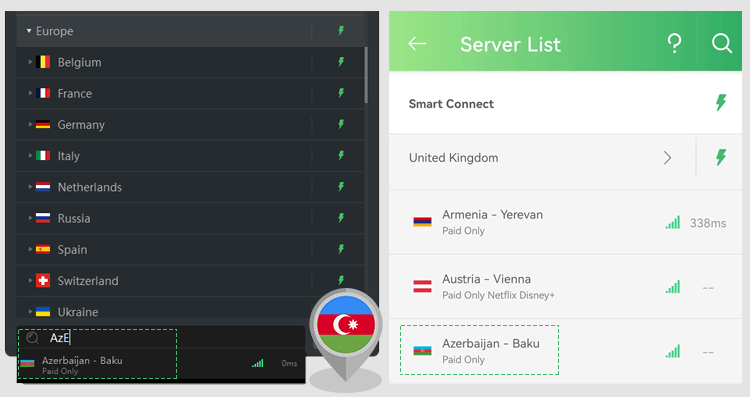 Is There Any Free Azerbaijan VPN? Is Free VPN Safe to Use?
You must find some free VPN recommendations via Search Engine and wonder whether there's freeware for Azerbaijan. Actually there are some free VPNs, some of which are 100% cost-free while some are the free trial version of premium products.
In short, considering free VPN programs are less secure and slower due to the limited servers and maybe further restriction on connection speed, you are not suggested to use them unless you just require a tool to browse banned web pages and don' care about the video ads from VPN. VPN free trial version is much more secure thanks to its advanced encryption and faster servers.
PandaVPN gives free trial chance for all new users. If you don't install PandaVPN Pro on your Android or iOS device, you can try it now. No need to create account, no personal information asked, an auto-sign-in will save you much time to get it started.
Is It Legal to Use VPN in Azerbaijan?
Despite Azerbaijan doesn't have good net freedom according to FreeHouse's 2021 report and shows less tolerance towards political activists and often arrest them for punishment, it's not illegal to use VPN here. No restriction was ever made by the authorities to prohibit the VPN use, nor any fining and arrest reports on VPN use.
That said, both Azerbaijani people and expats in this area are free to get and use VPN app, surely only for legal actions.
What can You do with a Good Azerbaijan VPN?
According to the VPN statistics online, about 1/3 internet users on the earth use Virtual Private Network nowadays. Although it's primarily utilized for business in early 1990, commercial VPNs for personal use came out 2 decades later and gradually accepted by the general public. Why do VPNs gain the fame? Now, let's take Azerbaijan VPN for example to see the benefits one by one.
– A VPN for Azerbaijan helps people in Azerbaijan stay anonymous online
Anonymity is vital to internet privacy and security. Once your real IP is changed and the traffic is encrypted, tracking and supervision will have no idea on who you are, what you've browsed and published online. Hanging out for public Wi-Fi is also dangerous if there's no VPN to safeguard the data you send and receive.
– It features removing any internet access restrictions easily
At present, it's quite common to encounter "apps, services, and websites inaccessible" problem, and the limit may be performed by the government, internet service provider/ISP, school, company, and so forth. You must know that nearly  all of these actions are based on IP address, hence to get around the ban, the best way out is to apply another IP. To bypass nationwide restriction, you should leverage a VPN to get a new IP outside the country.
Just like the TikTok ban this time in Azerbaijan, as long as you connect to servers outside this region, you are free to access it without issue. Surely the premise is that the location you move to virtually must support what you'd like to unblock, say unblocking TikTok.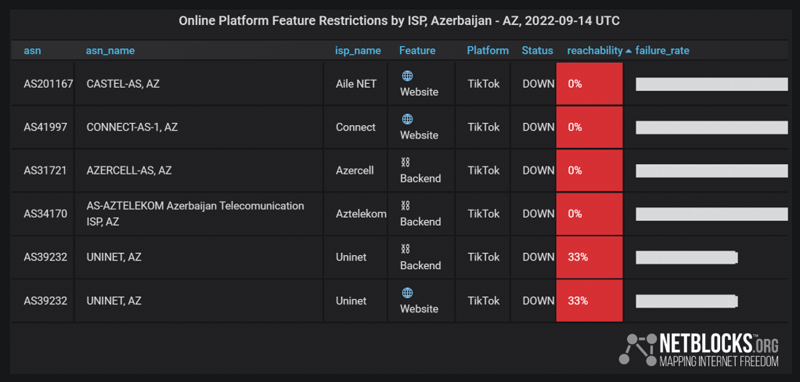 – Geo-blocking from streaming service/games can be bypassed still
Similarly, with another IP address, like the one from the United States, you can unblock Netflix US library and enjoy it as if you are now in America. This way, you can visit many free movie streaming sites available only in the US, UK, Canada, Austria, Italy, and more, unblock any country version of movie or music streaming platform, and play online games with any server as you wish.
– You can stop annoying ISP throttling for full speed as it should be
We spend money to get traffic from ISPs and they can mandate and cut down the connection speed if they think you are using too much, especially during the peak hours. Signs are you suddenly feel the websites loading slower, the file download or upload mission takes too much time than before, it's quite stuttering and freezing to stream video or play games. Try using a VPN to get around throttling and decrease the chance to be throttled in the future.
Verdict
Owning an easy, fast and safe Azerbaijan/Baku VPN like PandaVPN is necessary if you really secure your privacy or the net freedom is affected by censorship. However, please do remember to use it right while don't do anything illegal or sensitive in your region.
Exercise your rights to privacy in digital age!
Get PandaVPN
7-day money-back guarantee