Is Online Shopping Safe? 10 Tips and Tricks to Shop Online Safely
Tony Bennett
2022.03.31
Internet Security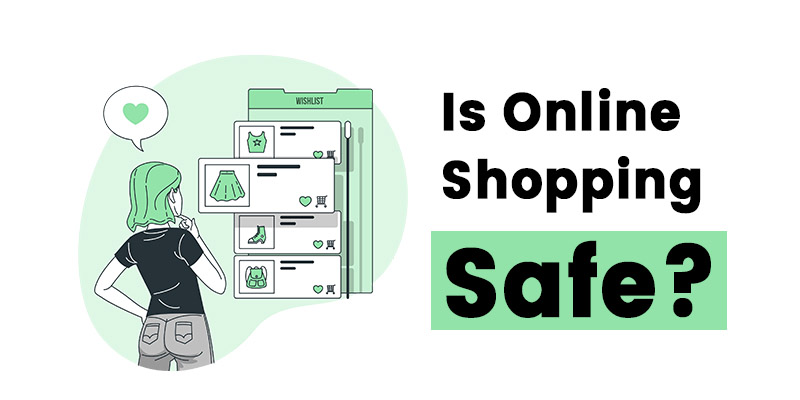 Online shopping has become a big trend already. It's convenient, easy and quick. You can buy and receive the items you want without leaving your home. Best of all, there are no lines or supermarket parking lots to negotiate online.
However, is online shopping safe enough? The frequency of online data breaches is a warning.  How can you protect yourself when shopping online? There are quite a few online shopping safety tips to help you shield your online privacy and security.
1. Shop on safe online shopping sites.
There are thousands of shopping websites on the internet, and some of them may be independent sellers. Not all e-commerce sites have the ideal conditions for safe online shopping. Better-known eCommerce websites are more secure places to shop online, for example:
Pros
Cons
Amazon
▪ Full range of products
▪ Regular sitewide sales
▪ Free shipping for Prime members
▪ Reliable customer support
▪ The Mobile version isn't user-friendly
eBay
▪ Biding supported
▪ Rare collectibles and unique products
▪ Uncertain delivery time
Hard to tell the condition of the product
Walmart
▪ Free shipping if you spend $35+
▪ Return items free of charge
▪ Variable quality of products
Etsy
▪ Bespoke jewelry and other unique handcrafted items
▪ Not so good customer support
Wish
▪ Cheap
▪ Regular deals and heavy discounts
▪ Delivery service isn't quite as reliable as other retailers
If you want to shop on a website you haven't used before, search for them to check their online feedback. To make sure whether an independent seller is reliable or not, you can check out its online reviews on TrustPilot, a customer review platform.
2. Check URLs of shopping sites.
Always check the URLs of websites you want to visit, and shopping sites are no exception. Simply double-click the address bar with your cursor to have a check. Never buy anything online from a site that doesn't have SSL (secure sockets layer) encryption installed. The site with SSL should have an URL that starts with HTTPS, instead of HTTP.
HTTPS is a standard now even on non-shopping sites. If you enter a site without the extra "S", don't expose your sensitive information. That's a red flag for security.
3. Use a complex and unique password for every shopping site.
Avoid using the same password on all online shopping sites you frequently visit. Instead, you should create unique passwords for every website. That way, if your login information gets stolen on one website, your other accounts won't be compromised.
A complex password should be a combination of letters, numbers, cases, and even symbols. Many password generators can create strong and random passwords. Just search for "password generator" in Google or other more private browsers like Tor, Brave Browser, DuckDuckGo, etc.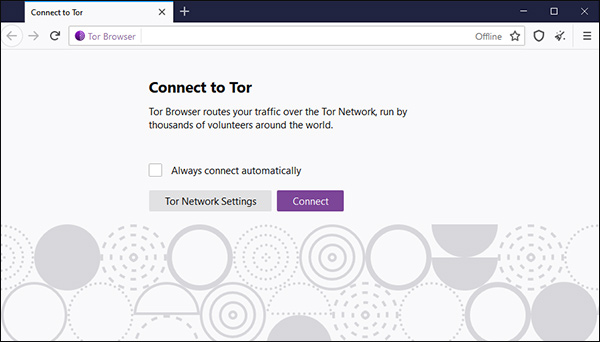 4. Avoid shopping via public Wi-Fi.
To safeguard your sensitive information like credit card numbers, you'd better do online shopping from your home Internet connection. Avoid shopping via unassured public Wi-Fi or when you are using a public computer in a library, for example. Public computers and Wi-Fi networks are easy targets for hacking, which may put your online privacy at risk.
5. Pay with secure payment methods.
Avoid payment options like wire transfer, bank transfer, or sending cash or checks through the mail. There are many safer payment methods for online shopping.
PayPal is the safest method that prevents you from having to give your credit card number to every website you shop from. You only share your card information with PayPal.
Using a credit card to pay online has the benefit that when you suffer an event of fraud, you can get your money back. But giving your credit card information to online shopping websites may be risky. A bad actor within the company could steal your details, or the company could suffer a hack.
6. Use a quality VPN.
VPNs give you an additional layer of privacy and security in online shopping. This is achieved by hiding your real IP address. That way, no one knows who you are and where you are located. Therefore, you can surf the internet anonymously. Plus, using a VPN can greatly improve the security of public Wi-Fi.
Settled in the Republic of Seychelles, PandaVPN proves to be a privacy-friendly VPN choice. The local government doesn't require mandatory checking of user data. As for security, PandaVPN shields your network connections via the highest level of ECC encryption, OpenVPN, and WireGuard. (For more details, see: is PandaVPN safe?)
7. Guard your private information.
Normally, shopping websites only ask you to provide the payment method, shipping address, telephone number, and email address. If a website requests other information, watch out and walk away! You don't have to give them your bank account information, social security information, or driver's license number.
Some websites ask questions about your interests, but these should always be optional. Finally, check the sites' privacy policy and choose the sites that do not share, sell or rent consumers' information.
8. Be careful with email scams.
Cyber scammers may get your credit card information through phishing which usually happens via carefully-designed email, message, or phone call. They often offer consumers big discounts or cheap offers that are hard to resist. Also, they may send you fake emails that include a spoofed URL, which will lead you to an order page.
To shop safely online, check the destination URL carefully before you open it. And always be cautious when you need to input your private information like username, credit card number, and password.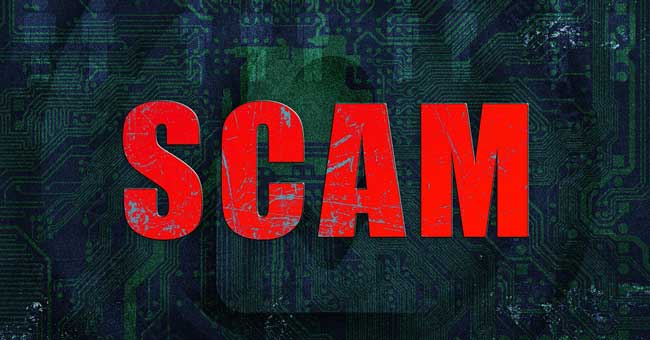 9. Always lock your device.
One of the conveniences of online shopping is that you can do it on any device and from anywhere. Don't forget to shut down your computer or lock the screen when you walk away from it. And always use a passcode to access your tablet or smartphone. Avoid the same passcode on all devices, and the passcode should be a mix of letters, numbers, cases, and symbols.
On top of that, make sure every device has antivirus software in place. Antivirus can defend you against hacker attacks.
After accessing a shopping or banking site, be sure to completely log out of the site. And don't let your computer or device remember your usernames, passwords, or credit card information. It's a bit of a hassle, but it's useful for protecting online privacy.
10. Update your software regularly.
Software updates not only bring new features, but also fix software bugs. A regular update is a defense against the latest malware, spyware, and other viruses. That helps improve security in online shopping.
It will take a little time to wait for your computer or your smartphone to go through updates and restart, but the protective benefits are well worth it. Next time you see an alert to update your software, just do it.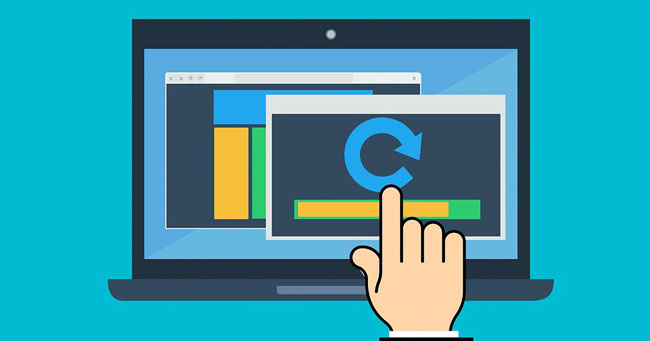 FAQs about Privacy and Security in Online Shopping
Is online shopping cheaper?
Yes, shopping online can save your money, especially when you combine it with online coupon codes (for example, PandaVPN coupon), deals of the day, no-taxes-charged, and free shipping offered.
Offline retailers do not always offer the same deals because the cost of running a physical store can be much greater than an online store. They have to pay rent, electricity, payroll, fixtures, etc.
Is online shopping safe in covid?
Yes, online shopping helps you keep social distance and limit going out. More importantly, buying online allows you to buy gifts for someone you can't see at the moment especially when you are missing out on celebrating a birthday or anniversary together.
Is online shopping bad for the environment?
In general, online shopping produced fewer carbon dioxide emissions than traditional brick-and-mortar retail. You can reuse courier boxes, which further helps the environment.
Exercise your rights to privacy in digital age!
Get PandaVPN
7-day money-back guarantee