Top 10 Secure Email Providers to Pick in 2022
Tony Bennett
2022.03.18
Online Privacy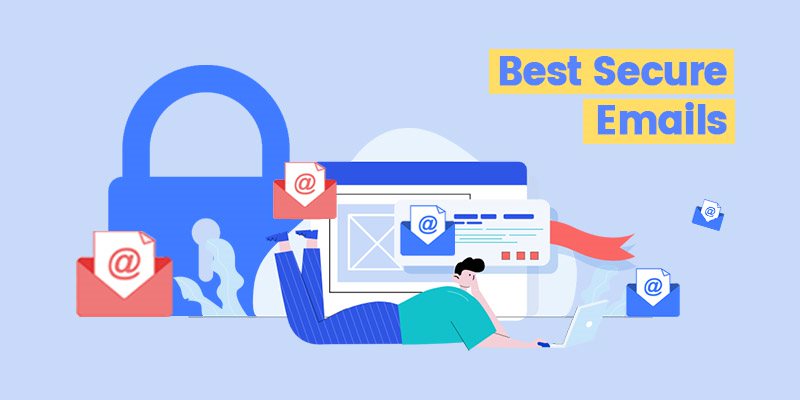 Email is a big part of our daily life and work. And the security of emails matters.
Google, Microsoft, and Yahoo are the least secure email providers. They scan your emails for keywords to show you more personalized ads. Even worse, they don't take your privacy seriously and none of them encrypt your messages end-to-end. (See: How to stop Google tracking?)
Fortunately, there are many alternatives to pick. Here we collect the 10 best secure email services that will protect your privacy. Each of these secure emails encrypts your messages from snooping on by any third party. Check it out.
What are secure emails?
Secure emails are regular emails with a few security enhancements on top. The followings are some essential security protections that encrypted emails should have.
End-to-end encryption is basic. With end-to-end encryption, only the sender and recipient can read the messages. The email provider can't read your email conversations.
See Also: Everything about VPN Encryption >
Two-factor authentication is also important. 2FA adds an extra layer of security in case someone else knows your email password. This makes it harder for other people to break into your email.
The location of a secure email provider matters as well. Not all countries are privacy-privacy. Countries that belong to the 5, 9, and 14 Eyes Alliance aren't the best places to register a secure email provider and set servers.
Secure email providers shouldn't profile you, serve personalized ads, or log metadata like your web browser, device, and recipient.
20 Most Secure Email Apps & Services to Pick in 2022
There are some secure email providers for you to choose from. Each of them offers encrypted email services, with free versions or premium plans.
1. ProtonMail
Location: Switzerland
Free Version: Yes, 500MB storage & 150 messages per day
Storage: 5-20GB & 1000+ messages per day
Email Aliases: 5-50
Pricing: $4-24/month, billed annually
Platforms: Web, iOS, Android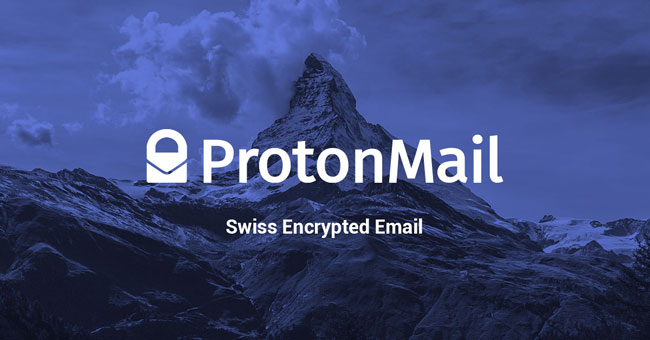 ProtonMail is the most popular secure email provider. Based on end-to-end encryption and zero access encryption, ProtonMail can't decrypt and read your encrypted emails.
It's open-source so that everyone can get a free account. You can also upgrade to a paid account. The free version allows you only 500 MB of storage and 150 messages per day. And the paid plan allows you at least 5-20 GB of storage and gives 5-50 email aliases together with your own domain support.
Compatible with other email providers, so that you can send and receive emails normally. ProtonMail can be used on any device without software installation and works on all popular browsers. Also, it offers mobile apps for Android and iOS.
2. Tutanota
Location: Germany
Free Version: Yes, 1GB storage
Storage: 1-10GB
Email Aliases: 5
Pricing: €1-4/month, billed annually
Platforms: Web, Windows, macOS, iOS, Android, Linux
Tutanota is an open-source secure email with no distraction from ads. With end-to-end encryption (AES and RSA) and two-factor authentication, Tutanota protects your email privacy and security. Nobody can access your data.
Tutanota is located in Germany, a country in the Fourteen Eyes Alliance, which casts a shadow on Tutanota's spotless reputation.
however, it has a strict log-free policy. IP addresses and emails are deleted from the heading metadata to protect your privacy. Plus, no personal information and phone numbers are required to register an email account.
3. Zoho Mail
Location: India
Free Version: Yes, 5GB storage
Storage: 5-50GB
Pricing: $1-4/month, billed annually, 15-day free trial offered
Platforms: Web, iOS, Android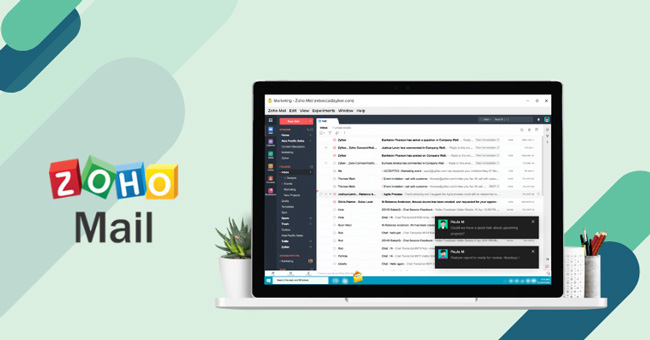 Zoho Mail is a secure email service for both businesses and individuals. Based on end-to-end encryption, along with S/MIME message encryption, Zoho Mail guarantees your privacy. It also supports 2FA for extra account security.
Besides email, Zoho offers many IT solutions, covering password management, malware & spam protection, etc. So, Zoho Mail works best when you combine it with Zoho's other products. You can have a try.
Besides a free version, the paid version of Zoho Mail provides a 15-day free trial as well. You can try it risk-free before you upgrade to a premium plan.
4. Posteo
Location: Germany
Free Version: No
Storage: 2GB
Pricing: €1/month, pay monthly
Platforms: Web
Posteo is a secure email service provider based in Germany and focused on both businesses and individuals. Germany is a 14-Eyes-based country. Those who are very privacy conscious should take note.
The provider offers quite a few methods to protect your emails, including TLS with Perfect Forward Secrecy, HTTP Strict Transport Security HSTS, SSH, etc. Note that the encryption isn't enabled by default, but it's easy to set up with an additional Mailvelope, a browser extension based on OpenPGP.
Also, Posteo has support for POP, SMTP, and IMAP protocols, which allow you to retrieve the emails from your inbox through an app that you're the most comfortable with. For additional safety, you can even encrypt your mailbox. Do keep your password in mind since if you lose the password, not even customer support could recover your data.
5. Mailbox.org
Location: Germany
Free Version: No
Storage: 2-25GB
Email Aliases: 3-25
Pricing: €1-9/month, 30-day free trial
Platforms: Web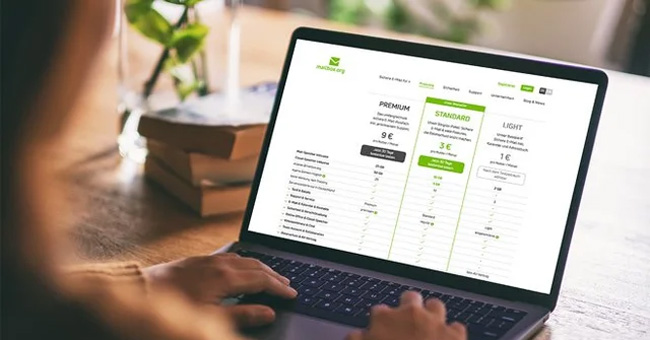 Mailbox.org is another secure email provider that's based in Germany, a country in the Fourteen Eyes alliance.
However, Mailbox respects your privacy from the start. The service will ask for your recovery email or phone number only after you create your account. Even then, it's not mandatory to provide this data.
This email allows you to send emails normally or in an encrypted form. Still, the latter will take some time to set up. It's well worth it because Mailbox uses full PGP encryption. Even when you're sending emails regularly, your emails are protected with SSL/TLS with Perfect Forward Secrecy.
Plus, Mailbox is fully compatible with Mailvelope. It's useful if you want to store your encryption keys locally for added protection.
6. Runbox
Location: Norway
Free Version: No
Storage: 2-50GB, 30-day free trial
Email Aliases: 100
Pricing: $19.95-79.95/year, billed annually
Platforms: Web
Runbox is based in Norway which isn't beyond the reach of the 14-Eyes Intelligence Alliance. However, as a secure email service, Runbox has quite a few good qualities.
It includes TLS/SSL with added support for SMTP, POP, and IMAP, and it strips the IP address from outgoing emails. In addition, you don't need to give any personal details when creating your account, which is a big plus. Finally, Runbox lets you use two-factor authentication and IP address whitelisting for restricting access to your mailbox even more.
Security aside, the privacy-first promise holds up as well. Their website and email after login display no ads and run no invasive scripts.
7. Mailfence
Location: Belgium
Free Version: Yes, 500MB storage
Storage: 5-50GB
Email Aliases: 10-100
Pricing: €2.5-25/month
Platforms: iOS, Android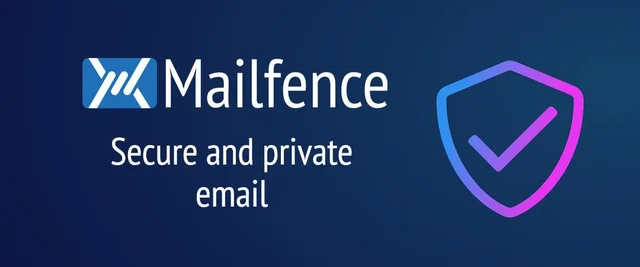 Although set in Belgium, a Fourteen Eyes affiliate, Mailfence has useful features to help you get a nice user experience without sacrificing your privacy. Support end-to-end encryption and OpenPGP. Beyond that, you also have options to use RSA or ECC encryption.
Moreover, your emails can even be digitally signed, meaning that if you need to be sure about the sender's identity, there's a way to verify. There's also two-factor authentication support, which is the industry standard.
8. Startmail
Location: Netherlands
Free Version: No, 7-day free trial offered
Storage: 10GB
Email Aliases: Unlimited
Pricing: $2.50/month, billed annually
Platforms: Web
Startmail encrypts your email with PGP and only the recipients can read your message. Note that PGP is only implemented server-side. But you can set a password for your recipient. That way, even if your recipient doesn't use an encrypted email, they can receive and read your encrypted emails with the password you set for them.
Support two-factor authentication to protect your email. Offer unlimited aliases. You can create and delete extra email addresses at any time. This protects your main email address from spam and phishing.
Plus, the provider has a private search engine – startpage.com to offer. It won't track your data. Sending and receiving emails through this search engine is supposed to be quite private.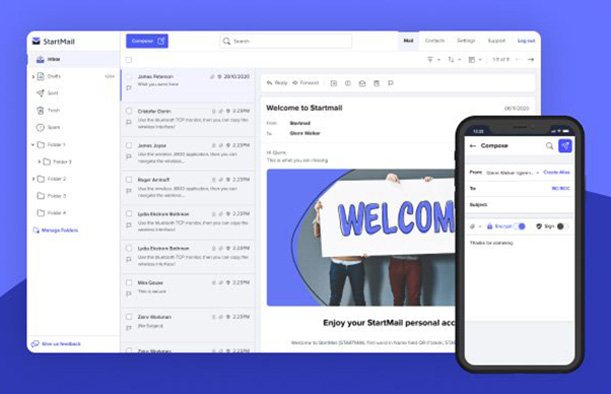 9. CounterMail
Location: Sweden
Free Version: No, 10-day free trial offered
Storage: 4GB
Pricing: $3.29/month for 12*2 months
Platforms: Web, iOS, Android
CounterMail is located in Sweden which is a Fourteen Eyes country. Other than that, this provider does a lot for your security.
CounterMail uses PGP encryption, which is the industry standard. What's more, CounterMail has robust man-in-the-middle (MITM) attack protection, adding AES and RSA algorithms next to the SSL layer.
For login, you are protected by 2FA. You can use either a USB key or a Time-based One-time Password algorithm (TOTP) with a third-party authenticator app.
On top of that, CounterMail offers an anonymous payment option and a safe box that is protected with a separate password and can be used as a mini password manager of sorts.
10. Thexyz
Location: Canada
Free Version: No
Storage: 25+ GB
Email Aliases: Unlimited
Pricing: $2.95-9.95/month
Platforms: Web, iOS, Android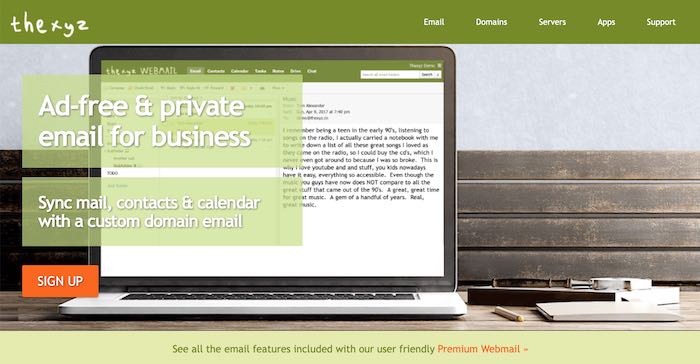 Thexyz is located in Canada, a country in the Five Eyes Alliance. If you are very privacy-minded, you should think twice.
To balance its location drawbacks, Thexyz takes several security measures that make it a secure email provider. It supports IMAP, POP, and even OpenPGP public key end-to-end encryption. Every email you send won't expose your IP address. Also, your login can be further protected by 2FA.
Additional Steps to Keep your Emails Private and Secure
There are some additional measures you can take to keep your emails safe.
1. Use a VPN
A VPN (virtual private network) increases your email privacy to the maximum. With a VPN, you can change your real IP address with a fake one provided by the VPN provider. That way, even in the unlikely event of pressure from government agencies, the secure email providers can't reveal your actual IP address.
PandaVPN is our top pick, a privacy-friendly VPN provider that is headquartered in Seychelles and supports the highest level of ECC encryption. As for security, PandaVPN uses OpenVPN and Wireguard protocol. More importantly, it has an extensive server network worldwide, all with fast speeds. That means you can experience an unlimited internet service. (You may wonder: Is PandaVPN safe?)
 2. Limit forwarding
When you want to share a message with someone else, you must often click "Forward" without thinking about the consequences.
Forwarding an internal email to a recipient outside of your company may expose the conversations and any other emails in the forwarded chain to potentially unsecured and unencrypted servers. So, think twice before you forward an email.
3. Set expiration dates on your messages
More than 50% of people receive at least eleven emails a day. But most email users don't clean up their private email. Deleting email is often considered a waste of time. That means any sensitive information you sent to a client could be likely to leave there months later. You can't control the fate of your data.
To avoid the risk of data leakage, you can set an expiration date on your email. This way, after a certain date, your emails will no longer be readable by the recipient or anyone else.
Exercise your rights to privacy in digital age!
Get PandaVPN
7-day money-back guarantee