How to Stop ISP Tracking: 3 Tips to Know
Tony Bennett
2021.11.03
Online Privacy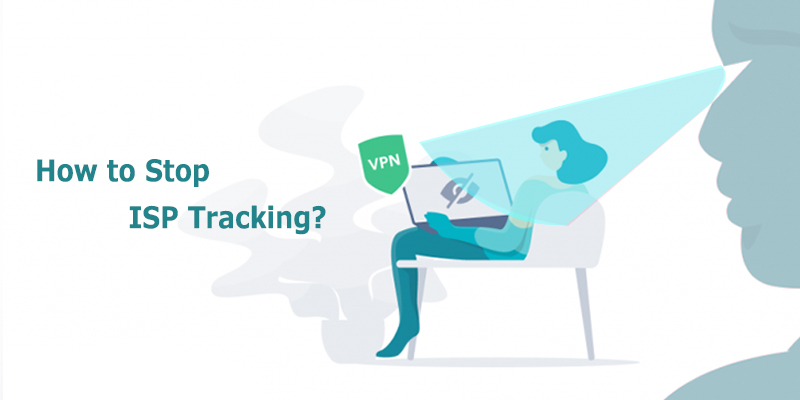 What is ISP? An ISP or internet service provider is a company that offers consumers and businesses access to the Internet. And nowadays, ISP tracking is not a secret.
All traffic you send and receive on the web is routed through your internet service provider. That's why your ISP can monitor many of the things you do online. It's an invasion of personal digital privacy. You have the right to know and should learn how to deal with it.
What is ISP tracking?
ISP tracking is the process that your internet service provider monitors and records your online activity. Your every move on the internet, from search history to email conversations, is automatically tracked by your ISP. That means your ISP can simultaneously monitor hundreds and thousands of users, including you.
What data can ISPs see? There are two different situations.
On encrypted websites that start with https://
When you are visiting encrypted websites, your ISP can snoop on the following data:
– Your browsing history and browsing habits
– Websites you visit
– Your shopping habits
– Your geo-location
– Source and destination IP addresses
On unencrypted websites that start with http://
In case you visit unencrypted websites, your ISP can see:
– Specific web pages on those websites you open
– The time you spend on those pages
– Email conversations, passwords, and form information
– Social media data, including images/photos, voice messages, and text logs
– Files/torrents you download
– The content you stream and much more
Why is your ISP tracking you?
There are some reasons why your ISP snoop on your online data.
1. Data Retention
Data retention is quite common for ISPs throughout the world since they are usually obliged by law to record and store users' online data for a certain period of time. For instance, in the United States, ISPs share content with the government.
This is done to tackle crimes and prevent acts of terrorism, however, inevitably violates the online privacy rights of ordinary citizens. This is one of the reasons why people want to block ISP tracking.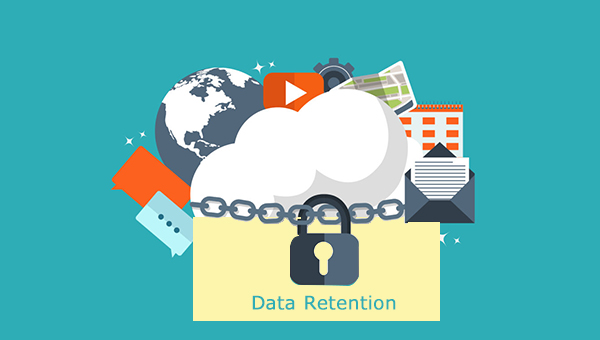 2. Sell Data to Third Parties
Data is valuable nowadays. Selling data to advertisers or other third parties brings ISPs a significant amount of revenue. Your ISPs log your browsing history and shopping habits and sell them to marketers so that they can send you personalized ads and promotional emails.
3. Bandwidth Throttling
Based on your online activities or services you use, your ISPs limit your connections' bandwidth. They apply bandwidth throttling to you to make you subscribe to a more expensive Internet plan.
4. P2P Monitoring
ISPs in countries where torrenting is banned by law can monitor your connection to see if you share files or download files over P2P networks. To find out whether you're involved in torrenting, ISPs will monitor and analyze your online behavior.
How to stop ISP tracking? 3 Tips Offered Here
Now you know your ISP is collecting your online activities. Unfortunately, there are no strict restrictions on ISP tracking. So, how can you protect yourself online? Well, embracing technology that encrypts the data for your internet journey is a wise decision.
Tip 1: Use a VPN to Block ISP Tracking
A VPN creates a virtual and private network, where you can mask your digital identity, hide your IP address, encrypt your online activity, and stop ISP tracking.
By connecting to a VPN, you get a virtual IP address different from that of your ISP. This way, your ISP can't recognize you and can't associate the new IP address with yourself. As a result, you are invisible to your ISP.
However, there can be some exceptions. Most free VPN services can only provide weak VPN encryption, which is hard to protect your privacy online from your ISP. Some of them even log your personal info and online data and sell them to advertisers. What's worse, free VPNs might be unsafe. There may be viruses contained.
Therefore, it's important to find a reliable VPN provider that can offer you strong encryption. PandaVPN is a trusted VPN, secure and private.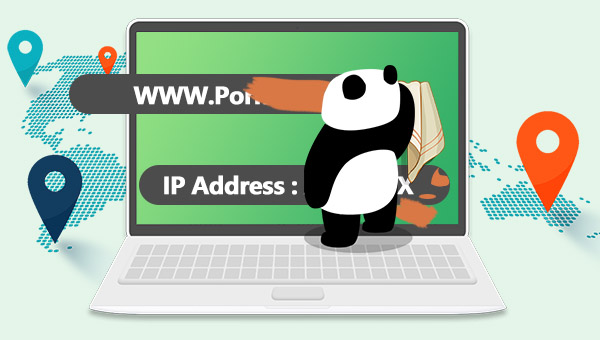 See what PandaVPN can do for you:
– Based on a 256-bit ECC encryption algorithm, PandaVPN makes you anonymous online.
– With 3000+ servers around the world, PandaVPN can always hide you from ISP tracking.
– Moreover, PandaVPN offers lightning-fast speed for streaming and torrenting.
Here come the simple steps to block ISP tracking via PandaVPN:
Step 1. Navigate to PandaVPN official site to Get PandaVPN onto your device.
Step 2. PandaVPN will automatically generate a digital account for you, requiring no user name and email address.
Step 3. Select a VPN plan and pay for it.
Step 4. Download PandaVPN to your device, run it, and login to your account.
Step 5. PandaVPN will automatically connect you to the best server based on your location. Or you can switch to select any server to connect from the server list.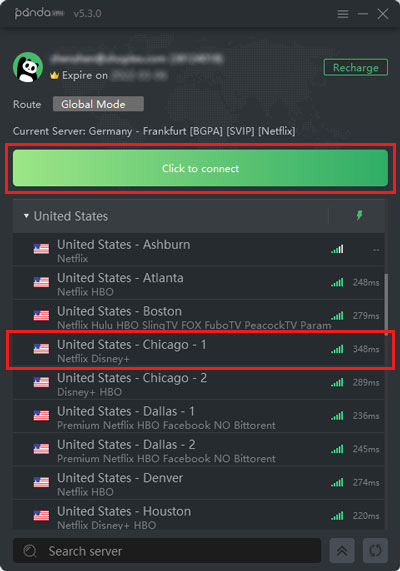 Now you can surf the web without ISP tracking!
Tip 2: Use Tor Browser to Stop ISP Monitoring
Tor is another solution to stop ISP tracking, which routes your internet traffic through multiple Tor network servers, also known as nodes or relays. With servers located all over the world, Tor prevents ISPs from keeping an eye on what you do online.
However, there are some drawbacks.
Tor works only for internet browsing. Using apps like Facebook or Instagram will not be protected by Tor browser. Next, Tor servers usually come with slow speed, which is hard for you to watch YouTube or Netflix. Finally, Tor doesn't offer full encryption on your online data. For example, on the way from the last node to the destination server, you are vulnerable to be attacked.
Tip 3: Install HTTPS Everywhere
The encrypted websites (start with https://) prove to be more secure than the ones starting with http://. Thus, you should take extra care to make sure you are browsing safe sites. Installing HTTP Everywhere browser extension works.
It deters ISPs from tracking what you are looking at from hiding the specific page contents. But pay attention that your ISPs still can see what websites you are visiting. Besides, they will get to know your browsing history, browsing habits, and shopping habits. Namely, your privacy isn't completely unsafe.
Conclusion
For those who care a lot about privacy, ISP tracking is something you can't tolerate. They snoop on your online data from search history to email conversations. Also, they may limit your bandwidth based on the data they have collected.
A VPN is the best solution to block ISP tracking. Secure and private, PandaVPN is a reliable choice. PandaVPN focuses on not only privacy and security, but also a fast speed for each connection. Get it to have a try >
Exercise your rights to privacy in digital age!
Get PandaVPN
7-day money-back guarantee