Are Free VPNs Safe or Not? 7 Facts to Know
Tony Bennett
2022.07.17
Internet Security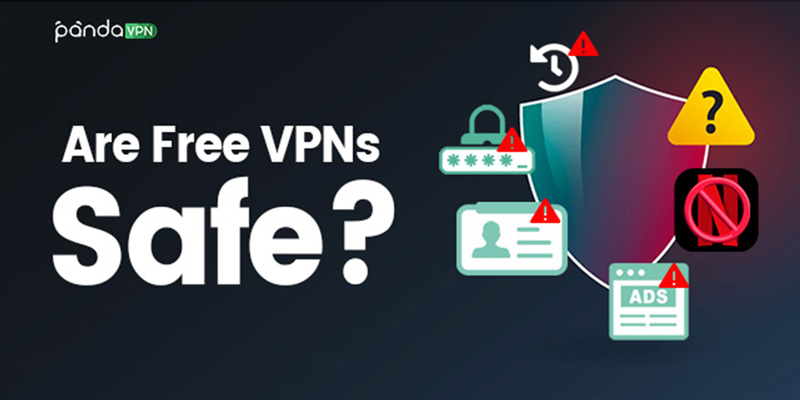 Privacy and security are the primary goals of most people using a VPN. Are free VPNs safe? Maintaining a VPN costs money. Some free VPN providers offer free VPN services, but secretly make you pay the price of privacy breaches and malware intrusion.
We advise you not to choose a free VPN. The following content explains why you should avoid using it and shares with you two alternative options to free VPNs. Keep reading to check them out.
1. 86% of free VPNs can't shield your security.
One of the main purposes for most users to use a VPN is to shield themselves from hackers. Are free VPNs safe? No, most of them can't protect your security. To maintain the hardware for large networks and expertise for data security, VPN providers have expensive bills to pay.
Offering a free VPN plan is not profitable, some providers turn the money-making opportunities to collect users' privacy and sell them to the higher bidders. It is said that 86% of free VPN apps on Android and iOS offer unreliable privacy policies that lack transparency. Some even will secretly share user data with government authorities.
The rest of the free VPN providers may not sell your login data for profit, but weak encryption can't protect your privacy from hackers or other online security hazards.
2. 72% of free VPNs track your online activity.
Hiding browsing history online is another reason that most users use a VPN. However, free VPN providers don't protect your privacy while you browse the internet, instead, many of them contain third-party trackers.
These trackers are used to collect your online activities. Providers then sell the data to advertisers, so they can better target you with ads. Sadly to tell that only 28% of free VPNs didn't track users' online browsing history, according to the CSIRO study.
3. Free VPNs are riddled with ads.
Since free users aren't paying them monthly subscriptions, free VPN providers need to find an alternative way to make money off them. For users, your price is endless ads. Free VPN services are funded by ads and advertising becomes one of the major sources for them to generate revenue.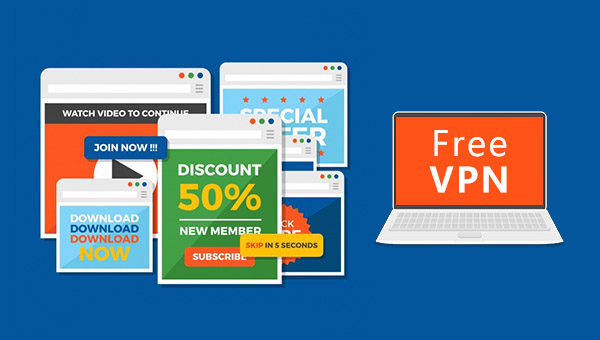 When you turn on the VPN, you can see annoying ads popping up. And you may inadvertently click on a dangerous page. Furthermore, ads can also slow down your internet speeds.
4. Some free VPNs contain malware.
As mentioned previously, advertising is a major source of revenue for free VPNs. They rely on advertisements to earn money and malware is often hidden behind ads. The CSIRO study said that about 38% of free VPNs contain malware.
What can malware do? Simply put, malware can steal your sensitive information, delete files and programs, slow your network, and disrupt your daily operations.
5. Free VPNs can't unblock Netflix or other streams.
VPNs are also used to access popular subscription services such as Hulu, HBO, Netflix, etc. Bypassing the geo-blocks of streaming services requires a huge number of resources and technology. VPN providers are unlikely to offer this service for free.
Currently, we find no free VPNs that can unblock Netflix. Even if there is, the streaming experience must be terrible. Free VPNs usually come with a data cap, which is not enough to go through a movie. Except for data limitations, free VPNs also restrict connection speed. That means when you watch a movie, you may experience endless lagging.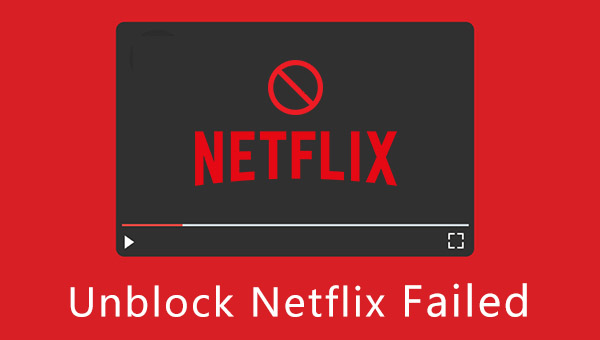 6. Most free VPNs have a data cap.
As mentioned earlier, free VPNs have data limitations. They limit the amount of data you can use to get you to subscribe to their paid services. Yes, as you can see, many free VPNs also offer a paid plan.
What's more, the number of servers you can connect to is limited. Some free VPNs even don't need to set speed caps because their free servers are already slowed down by a large number of users.
7. Free VPNs also slow down your internet connection.
Free VPNs will deliberately slow down your internet to encourage you to upgrade to their paid service. Also, with only just several servers free to use, there are hundreds and thousands of users scrambling for one server. This way, the internet connections are always unstable.
See Also: Does a VPN slow down your Internet? >
Are there any alternatives to free VPNs?
1. Use the Free Version Offered by Premium VPNs
Many premium VPNs provide free versions to attract new users and they are also called free VPNs, including PrivadoVPN Free, Windscribe Free, Hide.me Free, Proton VPN Free, etc. The drawback is providers set many restrictions on these free VPN services, such as a monthly data cap, limited free servers, and the ability to access streaming or torrenting content.
2. Try the Free Trial of a Paid VPN
Many paid VPNs support free trials. PandaVPN has a 3-day free trial. Some paid VPNs have no free trial but offer a money-back guarantee.
While ExpressVPN, NordVPN, and Surfshark don't have a standard trial period, they all provide a 30-day money-back guarantee. That means you can try them out for a full month and request a full refund before your 30 days are up. Don't forget to cancel your account before your free trial period is over!
3. Pay for a Reliable VPN – Long Term Plan
In the long run, we recommend you purchase a paid VPN service. Except for protecting you safe online, paid VPNs work well when you need to bypass geo-blocks to watch Netflix shows. You have thousands of servers scattered over the world to choose from.
No more limitations of speed or traffic, you can have a faster and stabler internet connection. Also, you get the built-in ad-blocker and anti-malware to ensure you have a clean network and keep you safe online.
More importantly, paid VPNs support multiple/unlimited numbers of devices. That means all your frequently used devices including cell phones, tablets, and computers will be under the security of the VPN.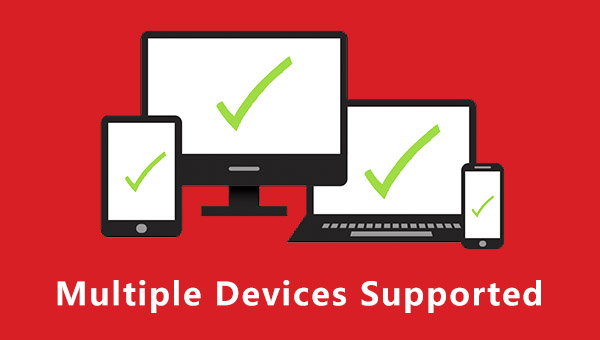 Conclusion
Are free VPNs safe? No, they aren't. There's no such thing as a free lunch. A free VPN on your device leaves you open to malware and pop-up ads. And they limit your traffic and slow down your internet connection.
Some of them even act as prying eyes to snoop on your privacy like login data and brutally sell them to the higher bidders. So, we highly suggest you say BYE to free VPN services. Give PandaVPN a try >
Exercise your rights to privacy in digital age!
Get PandaVPN
7-day money-back guarantee