Paid VPN vs. Free VPN: Which One Is Right for You?
Tony Bennett
2021.09.14
Articles & News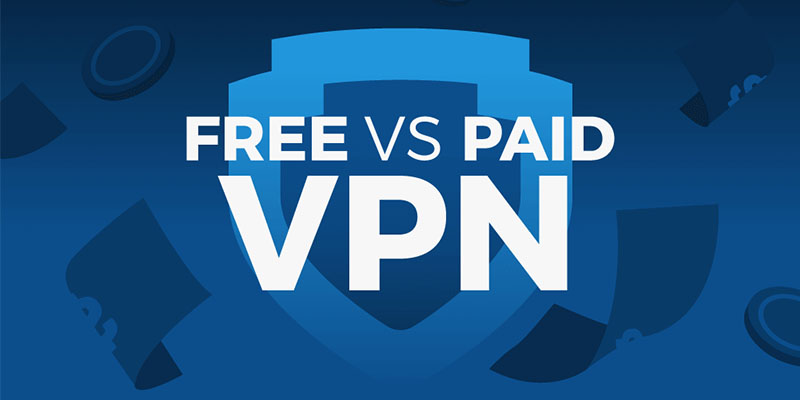 Maintaining a VPN is incredibly expensive. Paid VPNs make money from users' subscription fees. What do free VPNs rely on to maintain their business? Advertising is a main source of revenue for free VPN providers. And malware or viruses may hide in the ads.
Namely, some providers of free VPNs are actually compromising your privacy and security to make a profit. Beyond that, there are many differences between a free and paid VPN. Read on to find out.
Paid VPN vs Free VPN – Security
A VPN's security is based on two main factors, including its protocol and encryption algorithm.
Different VPN protocols offer different levels of security. Most free VPN services use only the PPTP protocol, which is not completely secure. While paid VPNs give you various options of protocols like OpenVPN, IKEv2/IPsec, SSTP, l2TP/IPsec, PPTP, etc.
OpenVPN protocol can keep a good balance of safety and speed. SSTP has good encryption to offer. Paired with IPsec, IKEv2 and l2TP are secure.
Paid VPNs use an encrypted virtual tunnel to send and receive your data. Inside the tunnel, the security of your online data is under protection. No one has access to your browsing history. On the other hand, free VPNs' weak encryption can't protect you from hackers or other safety hazards. Even worse, free VPNs often come with advertisements in which malware or viruses may be included.
Paid VPN vs Free VPN – Privacy
When you use a VPN, your online data is safe from the government, ISP (internet service provider), and hackers hiding in the dark. But what you need to know is that, in theory, your VPN service provider has access to your privacy.
Therefore, it's better to select a VPN that is based on the 0-log policy. Log-free VPNs don't record your personal information, as well as your connection logs and activity logs.
Personal information includes your user name, email address, and payment details. Connection logs are the incoming and outgoing connections of a VPN and the connection start and end times. Activity logs include your search history, download history, and traffic data.
Compared to paid VPNs, free VPNs collect your personal information and browsing history and sell them to advertisers. Then the advertiser can inject targeted ads and spam into your browser. Free VPN providers may also steal your bandwidth and serve it to the higher bidder.
Paid VPN vs Free VPN – Servers
Maintaining VPN servers costs a lot. Paid VPNs have the financial firepower to deploy servers all over the world. You can roam around the world, connect to local servers, watch local Netflix or other streaming shows, and experience the latest hit games.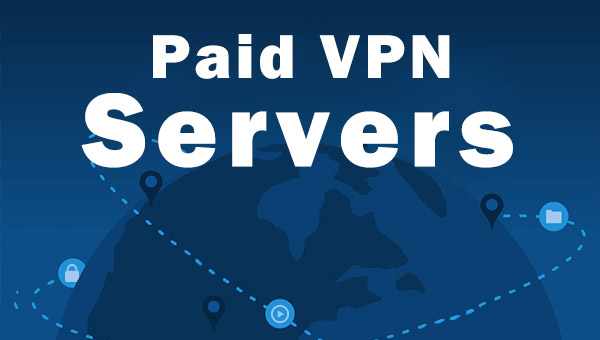 While free VPNs have very limited servers to offer. When using a VPN, you may be stuck in the line where hordes of people are scrambling for one or two servers. And the speed is usually terrible.
Paid VPN vs Free VPN – Connection Speed
As mentioned earlier, limited servers of free VPNs can slow down your connection speed. Besides, free VPNs are often riddled with advertisements and ads can also decrease the speed of your internet connection. What's worse, some free versions of VPNs deliberately limit the connection speed to get you to upgrade to their paid plans.
In contrast, paid VPNs tend to increase the network speed and reduce latency as much as possible to maintain subscriptions and attract new users.
See Also: What Affects VPN Speed? >
Paid VPN vs Free VPN – Data Caps
Except for connection speed, free VPNs will also set a data cap. They limit the amount of data you can use to make you subscribe to their paid plans. The traffic is so limited that you can't go through a movie.
Some paid VPNs also have a data limitation, so before paying for a VPN, be sure to inquire about the differences between the different paid plans. With a price as low as $2.49 per month, PandaVPN sets no data cap and speed limitation. That's why we recommend it to you here.
Paid VPN vs Free VPN – Streaming Services
Due to copyright agreements, most streaming services like Netflix, Hulu, Amazon Prime, etc., will restrict certain content to certain countries/regions. For example, Netflix movies and drama series available for the US subscribers are not available for the subscribers in Australia or India. Streaming services achieve geo-blocks based on subscribers' IP addresses.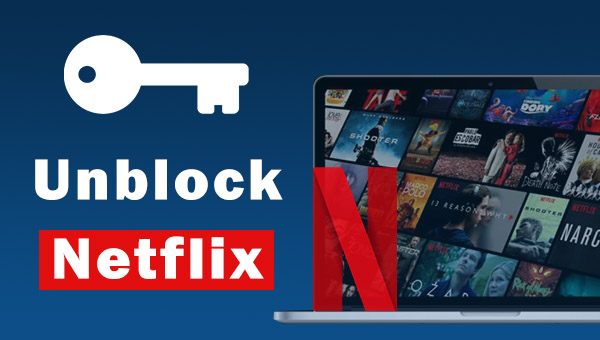 Both free and paid VPNs can hide and change your real IP address. However, bypassing geographical restrictions requires a huge amount of technology and resources. Free VPNs have no ability to unblock the geo-blocks of streaming services. While paid VPNs are striving to maintain their servers for streaming service.
Paid VPN vs Free VPN – Customer Support
Customer support is important especially when you want to learn how to install and set a VPN app. Also, through customer support, you can find solutions for connectivity, login, streaming, and other issues. If there is any dissatisfaction with the VPN, you can inquire about the refund policy via customer support.
Paid VPNs offer professional customer services that are usually available 24/7 via live chat or email, while free VPNs can't guarantee customer support.
Conclusion
The battle between paid VPN and free VPN proves that a paid VPN service is a worthwhile investment. Reliable paid VPNs to use strong encryption technology and multiple VPN protocols to protect your network security. The log-free policy ensures your personal information is private.
Furthermore, compared to free VPNs, paid VPNs provide hundreds and thousands of servers. There are no speed limitations and data caps. Choosing the paid VPNs gives you access to Netflix or other streaming services all over the world. You have the guarantee of considerate customer care.
Exercise your rights to privacy in digital age!
Get PandaVPN
7-day money-back guarantee