How to Watch Netflix with a VPN?
Tony Bennett
2022.02.28
Streaming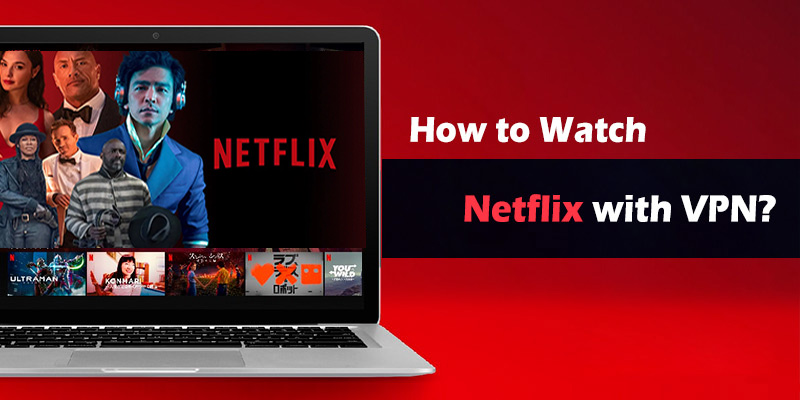 Netflix has a separate local content library for every country. And many subscribers are not satisfied with the library in their own countries. In this case, you'll need a VPN to unblock the geo-restrictions between countries.
There is also the case when you are on a trip, you might want to change your location to get back to your home country Netflix library. That's also where you need a VPN.
What makes a VPN good for Netflix? How to watch Netflix with VPN? Is using a VPN to watch Netflix illegal? Can you watch Netflix with a free VPN? Keep reading and let's explore together.
What makes a VPN good for Netflix?
Before the steps to watch Netflix with VPN, let's figure out how to choose a good VPN for Netflix. The followings are some considerations for you to refer to.
√ Large VPN server network to unblock as many Netflix locations as possible
√ Fast and stable VPN connections to offer a great streaming experience
√ Strong encryption and VPN protocol to protect your data security
√ Zero-log policy to fully respect your privacy online
√ Simultaneous streaming experience for multiple devices
PandaVPN – A Fast, Private & Price Friendly VPN for Netflix
Based on the considerations mentioned above, PandaVPN tops our list. PandaVPN locates in the Republic of Seychelles, which is out of the 5, 9, and 14 Eyes Alliance. Private and secure, PandaVPN is a nice choice, also coming with a good value for money. See what PandaVPN can offer?
3000+ VPN Servers Around the World
Currently, PandaVPN offers 3000+ (and counting) servers in 178 VPN server locations of 80 countries. No matter where you are, you can always find a server nearby.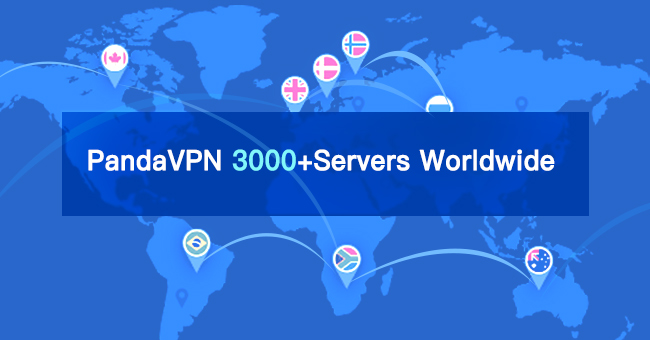 Fast VPN Connections with High Bandwidth and Low Latency
Based on patented acceleration technology, PandaVPN provides quick VPN speed, with no traffic limit and data cap. The server bandwidth can reach up to 10Gbps. Moreover, ultra-fast IPLC servers are supported.
ECC Encryption and OpenVPN Protocol
PandaVPN adopts a 256-bit ECC encryption algorithm, the highest level of asymmetric encryption algorithm, to protect your internet connections. No one can snoop on them. OpenVPN Protocol balances security and speed. You can get a fast connection speed and strong privacy.
0-Log Policy, No Username, No Email Address
PandaVPN's log-free policy respects and protects your privacy. You can sign up for PandaVPN without a username, email address, and even payment information (if you pay in Bitcoin). PandaVPN will automatically generate a random string of numbers as your account.
iOS, Android, macOS, Windows, Linux, and Android TV Supported
PandaVPN supports all mainstream devices like iOS, Android, macOS, Windows, Linux, and Android TV to make sure your private data is protected on multiple platforms.
5 Steps to Watch Netflix with VPN
Now you know what makes a VPN good for Netflix and get a nice choice. Follow the easy guide on how to watch Netflix with VPN. Here, we take PandaVPN as an example.
Step 1. Navigate to the PandaVPN official page to Get PandaVPN onto your device.
Step 2. You will get a random digital account. You don't have to provide a username and email address. Then select a plan and complete your subscription. We highly recommend the 12+12 months plan.
Step 3. Download PandaVPN and install it on your device. Then run it and log in to your digital account.
Step 4. With only just one click to connect, PandaVPN will automatically find the best server for you. Or you can choose any server from the 3000+ server list.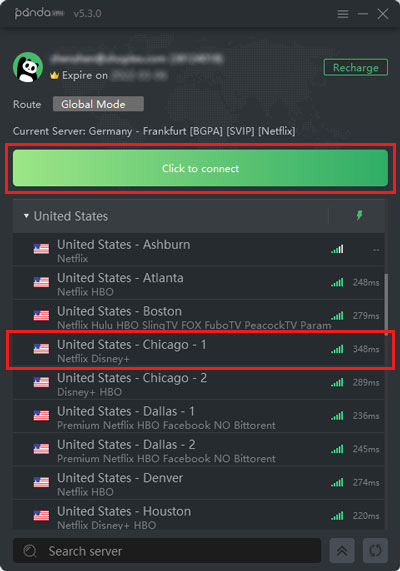 Step 5. Go to Netflix, and now you can enjoy the show you like!
Is using a VPN to watch Netflix illegal?
It's difficult to pin down a law that would make watching Netflix with VPN illegal.
From most other countries in the world, there is no law against using a VPN. (See: is VPN legal to use?) If you are a Netflix subscriber, you are certainly not breaking any laws accessing the service in a virtual private network (VPN). After all, most people use VPNs for the purpose of protecting their privacy online.
As a result, there isn't a legal risk to watching Netflix through VPN. However, there is a Netflix VPN ban. But don't worry. Switching servers, switching between proxy ports, or getting a new VPN can help.
Can you watch Netflix with a free VPN?
We advise against doing so, for several reasons.
Firstly, free VPNs usually don't have enough servers to cater to all users. You have to compete with hundreds and thousands of users for one or two servers. The frequent network slowdown is a disaster for HD streaming.
Secondly, maintaining a VPN costs a lot of money, whether they're free or not. To survive, free VPNs always come with tons of ads. Some even log your data that can later be sold to advertisers without your knowledge.
Finally, most free VPNs are not safe. It is said that there are 86% of free VPNs offer untrusted privacy policies that lack transparency. 72% of free VPNs track your online activity and make it their revenue source. And about 38% of free VPNs contain malware.
Conclusion
With only 5 steps, you can start to watch Netflix with a VPN from anywhere. Selecting a lightning-fast VPN is important for a smooth streaming experience. But speed shouldn't be the only consideration to choosing a VPN.
For your online privacy, we recommend using a reliable VPN provider with a customer-first privacy policy instead. PandaVPN doesn't record your email address, username, and even payment information. Why not give it a try?
Exercise your rights to privacy in digital age!
Get PandaVPN
7-day money-back guarantee