Is Torrenting Illegal? How to Torrent Safely? 5 Tips to Remember
Tony Bennett
2022.01.27
Internet Security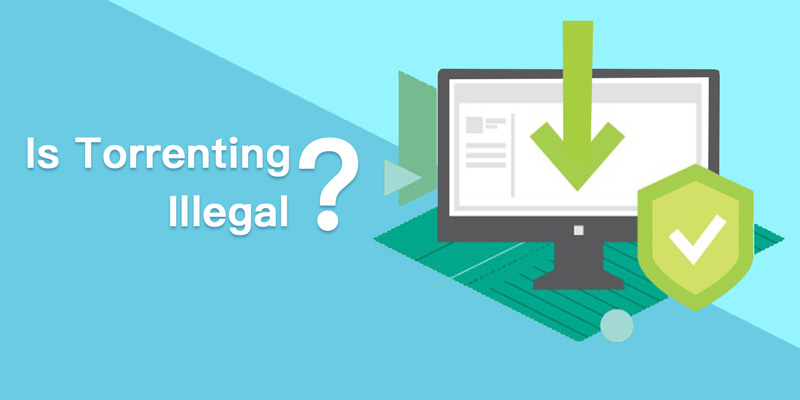 What is torrenting? Simply put, it's a practice of downloading and uploading files through the BitTorrent network. BitTorrent is a peer-to-peer (P2P) transfer protocol with a faster transmission rate compared to HTTP (hypertext transfer protocol) and FTP (file transfer protocol).
The BitTorrent network helps find users with what other users want and download pieces of the files from those users simultaneously. While HTTP and FTP both download files sequentially from only one source.
Is torrenting illegal? In the article, we'll introduce the attitudes of different countries towards torrenting. Plus, how to torrent safely? Is torrenting safe with a VPN? Check it out.
Is torrenting illegal? In general, NO.
Torrenting itself isn't illegal. Downloading files without the permission of the copyright holder is.
Plenty of files available through the BitTorrent network are no longer copyrighted. These torrents are legal for downloading and sharing. Through the BitTorrent network, people can download files from hundreds of other people's computers at once. That's where the problem occurs.
Not all files are shared here are legally owned by the sharer. This results in internet piracy. Even worse, some files may contain malware, ranging from pop-up ads to malicious implanted software.
However, the truth is that it's hard to tell at a glance which content is legal to torrent and which isn't. Some fall in grey space.
ISPs monitor your every move online. When ISPs and copyright holders find you're illegally torrenting, they may take actions like a warning letter, throttling of your internet connection speeds, or more serious legal means. Note that the latter is now uncommon.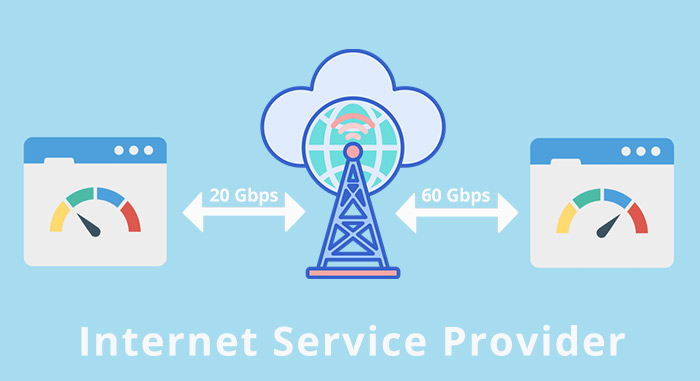 Is torrenting illegal in the US?
Torrenting in the United States is not illegal.
But the government is doing its best to crack down the downloading of copyrighted materials. ISPs like Xfinity Internet, Verizon Internet, and AT&T Internet throttle your torrenting speed. You can get around this by using a virtual private network.
Is torrenting illegal in the UK?
BitTorrent technology isn't illegal. Using this technology to share copyrighted files like movies, music or books is illegal. The Investigatory Powers Act (IPA) requires ISPs to store people's websites and search records for one year. And certain authorities can access them without a warrant.
Is torrenting illegal in South Korea?
Torrenting copyrighted files is illegal in South Korea. If you have the license to have a copy of the file you are downloading, torrenting is not illegal. Porn is illegal in South Korea.
There is a precedent of arresting torrent site owners in South Korea. But no individual downloaders have gotten in trouble. Even so, you'd better use a VPN to protect yourself.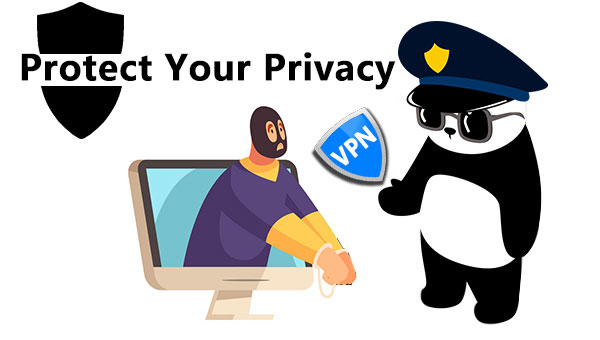 Is torrenting illegal in Mexico?
Torrenting isn't technically illegal in Mexico. There are rules and laws to ban torrenting but have yet to be enforced. And no cases have been reported of arrests for torrenting.
Is torrenting illegal in Spain?
Torrenting is legal in Spain. As long as no financial gains were involved, Spaniards are free to download and share torrents legally.
Is torrenting illegal in Swiss?
Swiss 100% allows torrenting. As long as you strictly use it for personal purposes, people in Switzerland are free to enjoy any torrenting services.
Is torrenting illegal in the Netherlands?
The Netherlands allows people to use torrenting to download works of art. But uploading/sharing works of art and any other files for personal gain is not allowed.
HOT SEARCH: Top Torrent Sites 2022
Is torrenting safe with a VPN?
The best way to torrent safely is by using a VPN.
With a VPN, you can firstly block ISP monitoring. This is achieved by changing your IP address. When you connect to a VPN, it reroutes your traffic through a different server than your own location. This makes it difficult for your ISP to track your real IP.
Second, a VPN encrypts all your torrent traffic. No one else including your ISP has the idea of what you're doing online. Your connections to torrenting sites are safe. Activities on other sites are also private.
Choosing a quality VPN is important. Don't trust free VPNs too much. Many free VPNs are not safe enough. They may log your activity, cap your bandwidth, and limit your connection speed.
PandaVPN, headquartered in Seychelles, has been trusted by more than 30 million users around the world. It provides fast VPN speeds for torrenting, streaming, and gaming. Speed shouldn't be the only consideration to shop for a VPN. VPN's security and privacy also matter.
Based on OpenVPN protocol, PandaVPN keeps a good balance of security and speed. The highest level of ECC encryption safeguards your every torrenting connection. The VPN uses random digital numbers as your account and asks for no email address during the whole registration process. This adds an extra layer of anonymity.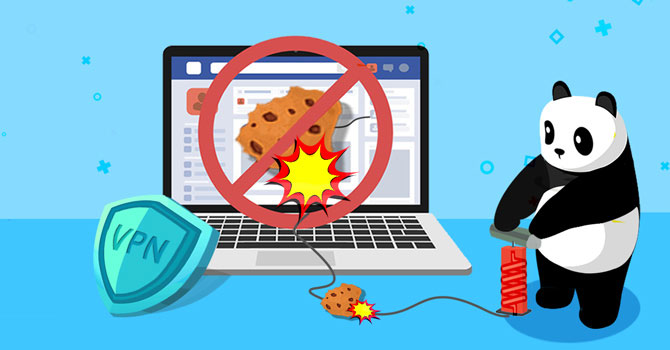 Just 3 Steps to Torrent Safely with PandaVPN
Step 1. Sign up for PandaVPN
Navigate to its official website to Get PandaVPN. On the sign-up page, you'll get a random digital account. Set a password for your account. You don't have to offer an email address, so keep your account information in mind.
Once you forget your account or password, it may be difficult to retrieve them. Then. scroll down to select a pricing plan and pay for it.
Step 2. Download and install PandaVPN
Go to its downloading page to download PandaVPN and follow the instructions to install it on your device. One subscription supports up to three devices' connections at the same time. And it's compatible with multiple devices including Android, iOS, Windows, macOS, Linux, and Android TV.
Step 3. Connect to any server and start torrenting.
Now you can open it and log in to your account. You can use the Smart Mode to automatically connect to a server in one click, or manually choose a server to connect to from the server list.
If the Smart Mode fails to open a torrent site, try to switch the route mode to Global VPN Mode. There is a group of servers that are designed to maximize torrenting speeds.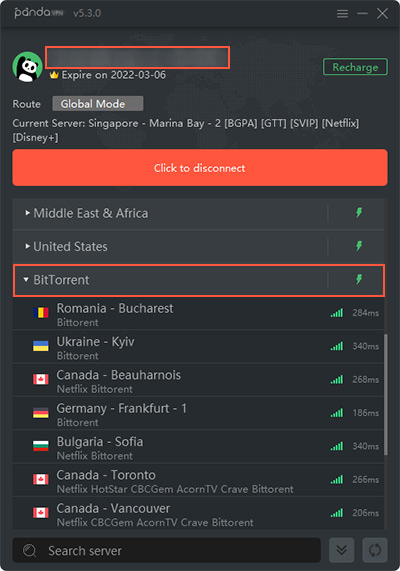 Other 4 Possible Ways to Torrent Safely
If you don't want to pay for a VPN, you can consider the following 4 more methods.
1. Use Tor network
Tor is another solution to torrent safely. Similar to a VPN, the Tor network routes your torrenting traffic through several volunteer nodes. Compared with VPNs, Tor is slow so you can only do simple browsing and other low-bandwidth activity.
2. Use a quality torrent client
Picking the right torrent client is important. qBittorrent is our top pick. And uTorrent, BitLord, Vuze, Deluge, and Tixati all deserve a try. We do encourage you to try a few more so that you can find a client that suits you best.
3. Try Seedbox
Seedbox is a remote server for uploading and downloading digital files from a P2P network, providing high bandwidths and fast speeds. It keeps your torrenting anonymous by hiding your IP address and using HTTPS encryption.
Note that this may cost $3-50+ per month depending on the speed and storage of the server space you need.
4. Use antivirus software
Some torrents may be infected with malware. To protect your devices from viruses, you'd better take precautions and install antivirus software. Together with a VPN, this adds an extra layer of security.
Antivirus programs might not be the best solution to torrent anonymously. But this prevents cybercriminals from stealing your personal information and selling it on the deep web.
Conclusion
Is torrenting illegal or legal? This depends on how you use torrents, where you are located, and whether the files you download and share are copyrighted. Anyway, we highly encourage you to use a VPN while torrenting. This offers you extra privacy protection.
PandaVPN is a nice VPN choice for torrenting safely. ECC encryption and OpenVPN protocol shield your online torrenting activities. The log-free policy doesn't record your private information. Get it to have a try right now >
Exercise your rights to privacy in digital age!
Get PandaVPN
7-day money-back guarantee