Best VPN in UAE for Using WhatsApp, Facetime and More
Vic Knott
2022.04.22
Articles & News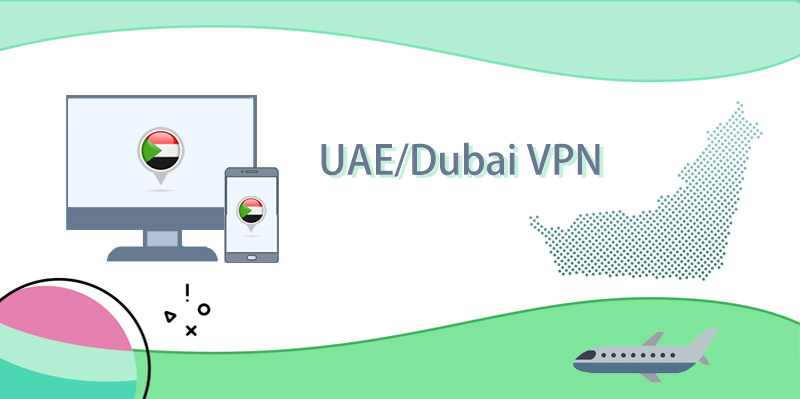 Due to the strict Internet censorship, people in the United Arab Emirates are banned to use many free VoIP services and are unable to access global net resources at will, unless with the help of a quality UAE VPN program.
Internet censorship is widely applied around the world, especially in the heavily censored areas of Asia and Africa. Although UAE (full name the United Arab Emirates), is not a member of many lists rounding "top most censored countries" up, it's still worth mentioning for the general requirements of a free or best VPN for UAE.
With the Best UAE/Dubai VPN, One can Unblock and Access Sites/Apps/Service Easily
According to Atlas's new report about the top countries with the most VPN usage in the first half of 2021, United Arab Emirates takes second place, with over 39% of the total population having downloaded VPN programs for further virtual behaviors online.
If you happen to join the group and are looking for a handy UAE VPN, you've come to the right place because here a piece of stellar while not expensive VPN is shared. If you are not a native, but a foreigner who plans to go there for a vacation or business trip, you are also suggested to have such a (UAE/Dubai) VPN installed on your portable devices in advance in case there's some unnecessary trouble.
PandaVPN is the one we recommend here. By supporting over 3000 servers and 127 locations worldwide, you can hide IP address and switch it to another one outside the UAE so that you can successfully bypass the UAE's national Internet censorship and surf the Internet without restraint.
One-click connection made easy since a Smart Mode is embedded to help customers auto-connect to the fastest and most stable service.
If you'd like to pick server manually, what server should you choose? It depends on your actual demand. If you have no specific desired country, you can pick anyone to have a try, despite the countries with a high level of net freedom (e.g Iceland, Estonia, Canada, Germany, UK, and France) are more suggested. If you have a certain preferred country to locate yourself in, such as you want to visit and watch the American Netflix in Dubai, simply search and pick the proper one from the servers list.
Also, if you'd like to obtain an IP address of UAE Dubai, you can still find an available one in the "Middle East & Africa" server category.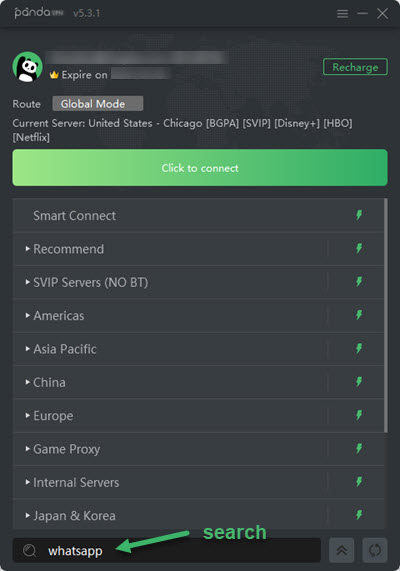 PandaVPN works perfectly everywhere including UAE. It offers a fast and stable Internet connection speed to ensure smooth streaming, gaming, and file downloading, surely the premise is you've chosen a suitable server. It's equipped with first-in-class ECC encryption method to lock traffic and data and prevent them from being traced and stolen by third-parties, such as the government, ISP, advertiser, and hacker. It embraces up to 11 languages to acclimatize the service with systems running English and others. Still, with the 7-day refund policy, you don't have to worry about financial loss.
Available platform: Windows, macOS, Android, iOS, Linux, and Android TV
Free trial: Time-limited free trial for new Android and iOS users.
Why so many people need an UAE VPN?
As mentioned above, a lot of Asia countries and regions put a high level of online censorship in their places, which specifically refers to the direct banning or partially restricting for web services access and information publishing. In this way, the authorities are not only able to keep their average citizens from political & religious sensitive, harmful, and other improper content, but also monitor the overall web actions better.
As to the United Arab Emirates, a Western Asia country, it has severe control over telecommunications, banning all VoIP calling services, with the aid of UAE's two Internet service providers – Etisalat and du. At the same time, UAE still blocks other types of Internet materials such as dating/hookup apps, pornographic sites, some social network platforms and the content with anti-Islamic, anti-government and anti-moral-value texts. Consequently, as long as you are working with an UAE local IP address, you are not allowed to access any of the filtered sites, services, tools and contents normally, including but not limited WhatsApp, Skype, FaceTime, Zoom, Wikipedia, Tinder, hi5 and so forth.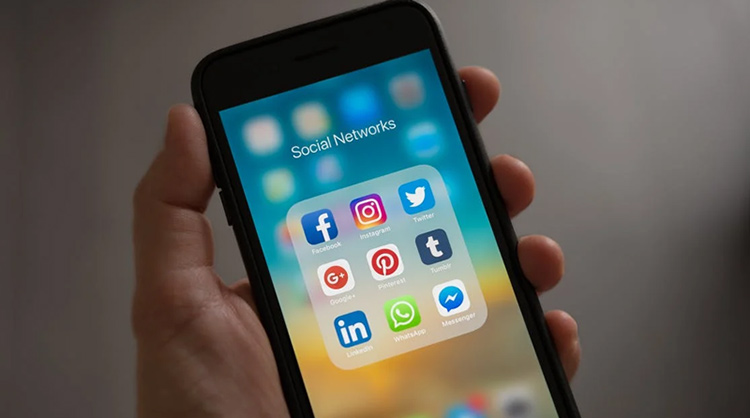 However, the good news is, to help improve the efficiency of remote work and the convenience of remote communication during the special COVID-19 pandemic time, the UAE government has relaxed some limitations on Voice over IP platforms, lifting the ban on big Zoom meetings, Microsoft Teams, and Google Hangouts apps while remaining other services and instant apps in place still.
Why did government authorities only remove a small portion of blocked services? On one hand, the specific VoIP surveillance is a long-term strategy for UAE. On the other hand, it hopes that the domestic telecommunication services can be enjoyed by more people, especially the paid ones.
All in all, in order to get UAE's online restrictions around and view blocked websites or use blacklisted services in UAE free, regardless of the reason you are in UAE, you should seek help from the VPN program.
Is VPN Illegal in UAE?
To some degree.
To begin with, you should know that the Dubai Police has put forward that using VPN to tamper with the internet is a crime in early 2015. If anyone misuses the virtual private network service, it's punishable, maybe leading to a fine that's between 500,000 and 2 million dirhams (equaling $136,000 – $544,000), 1-year imprisonment, or both.
Nevertheless, VPNs still be used in a legal way when the purpose is legitimate. That said, once you don't commit a crime with UAE VPN, you won't be caught by the police. Remember don't spread hate, view pornographic materials, publish anti-religious/-state words, organize related activities, do fraud things, gambling, and all other illegal actions.
Free VPNs for UAE, Are They Safe to Use?
No.
Simply put, the security standard of a VPN is determined by many factors like VPN protocol, encryption tech, log policy, the solution to sudden Internet disconnection, VPN provider's location, and reputation. Think about how does a free VPN work. If all efforts are provided at no cost, the VPN must be used by a large number of people, so the speed should be slow and the traffic is easily marked by the supervision department. If the free VPN is merely an approach to attract more paid users, then, as a rule, the freebie must be limited with features, maximum user amount and traffic, or even annoying ads.
Exercise your rights to privacy in digital age!
Get PandaVPN
7-day money-back guarantee