Disney Plus VPN: A Tool Enabling You to Watch Disney+ Content in Any Place
Vic Knott
2022.02.22
Streaming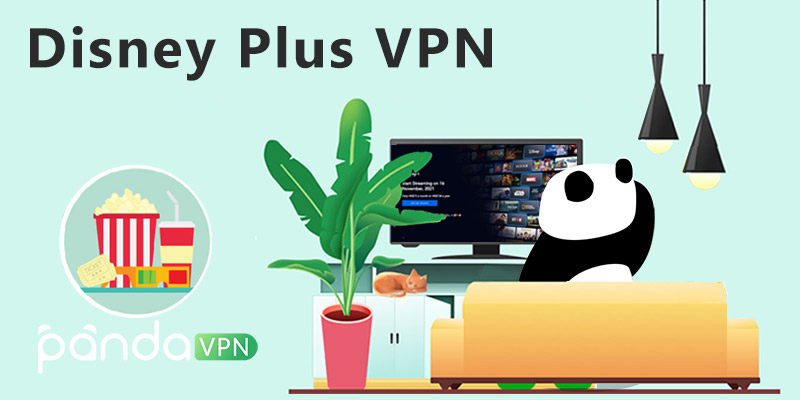 For anyone who wants to subscribe Disney Plus streaming service in Disney-Plus-unavailable-region or access the rich library of any target country at will, the Disney Plus VPN introduced in this post is really a good bet to go.
Disney Plus is a popular video-on-demand streaming service owned by big-name Walt Disney. Although it's launched in November 2019, much more lately compared to other top-rated ones like Netflix, Hulu, HBO, and Amazon Prime Video, Disney Plus doesn't let the company and Disney fans down for its wealthy media library and reasonable marketing plan, involving itself into the top streaming platforms worldwide currently, not surprisingly.
Some key statistics of Disney Plus first:
– It only takes Disney+ 16 months (exactly in March 2021) to surpass 100 million global subscribers. While for Netflix, the accumulating time for the same subscribers is 10 years. As of Q3 2021, Disney+ has over 116 million subscribers across the world.
– Disney + has topped $1 billion revenue in April 2021 and its SVOD mobile app is estimated to exceed $1.5 billion as of consumer spending.
– At present, Disney+'s content library covers more than 7,000 TV episodes and 500 movies and it's also expanded continuously.
What Content You can Binge on Disney+ Then?
What can you exactly enjoy with Diseny+? In short, the library of Disney+ consists of two parts – the original films and TV series produced by Disney studios such as Walt Disney Pictures, Walt Disney Animation Studios, Pixar, Marvel Studios, etc., and some movies selected from 20th Century Studio, Hollywood Picture and so on. Set aside the mentioned libraries owned by The Walt Disney, it also makes content cooperation with other movie producers to make Disney+ more appealing, such as Sony, which set a movie deal with Disney to bring Spider-Man movie series and the left Marvel properties onto Disney+, Hulu etc. in April 2021.
It's not an exaggeration for Disney to describe Disney+ as "the streaming home of Disney, Pixar, Marvel, Star Wars, and National Geographic" because there are various types of movies and TV shows here indeed, from early classics like The Lion King, Cinderella, Beauty and Beast, Snow White and The Seven Dwarfs, and The Little Mermaid, to pioneering full-length animations like Frozen (1/2), Toy Story (1-4), Zootopia, Coco and Inside Out, from the hit family-friendly live actions such as superheroes & science-fiction blockbuster Avengers series, Star Wars series, The Incredibles, Deadpool, Guardians of the Galaxy, Captain American, Tron, Avatar etc., to fresh new releases such as Black Widow, Just Beyond and What If…?, plus the documentaries like The Imagineering Story, Secrets Of The Whales and Free Solo. Too many titles are waiting in line for you to taste twice and explore.
Disney+ Is Launched in 53 Countries Until Now and the Content Availability Varies
Since Disney+ is only about 2-year-old, within this short period of time, it's only available in 53 countries in total. Check whether your home country or the current location you are placed belongs to this group.
| | |
| --- | --- |
| Location | Country Names |
| (North & Latin) America | United States, rgentina, Antigua & Barbuda, Bahamas, Barbados, Belize, Bermuda, Bolivia, Brazil, Canada, AChile, Colombia, Costa Rica, Dominica, Dominican Republic, Ecuador, El Salvador, Grenada, Guatemala, Guyana, Haiti, Honduras, Jamaica, Mexico, Nicaragua, Panama, Paraguay, Peru, Puerto Rico, St. Kitts & Nevis, St. Lucia, St. Vincent, Suriname, Trinidad & Tobago, Uruguay and Venezuela. |
| Europe | Netherlands, Austria, Belgium, Denmark, France, Finland, Germany, Greenland, Ireland, Iceland, Italy, Luxembourg, Norway, Portugal, Spain, Switzerland, Sweden, and United Kingdom. |
| Asia-Pacific | Australia, New Zealand, Japan, India/Indonesia (called Disney+ Hotstar), Malaysia, Thailand, Singapore. |
From the table, we can see that too many nations are not included yet, especially the ones in Asia, Oceania, and Africa like China (Hong Kong & Taiwan included), South Korea, Russia, Saudi Arabia, etc. That makes people in those areas often wonder "when is Disney Plus coming to / when will Disney+ launch in my country?".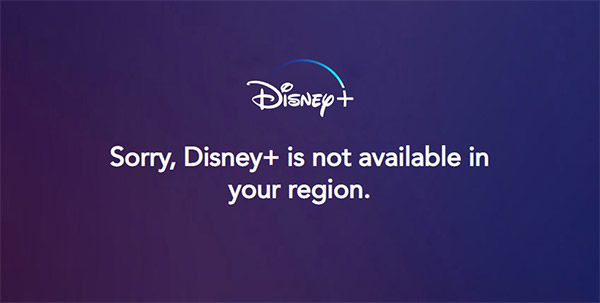 On Disney's 2020 Investor Day, the company confirmed that it would launch Disney+ in more places in the near future, especially developing the market in Eastern Europe and Asia. And according to the most recent news, South Korea, Hong Kong, and Taiwan will soon be supported by Disney+, maybe in the coming November, 2021. Still, Asian Japanese users will have a chance to enjoy additional entertainment content.
Is the content library of each country and region the same?
We've already answered the question in the subtitle above. Like Netflix, Disney+ still has a geo-restriction system to differ content access in different countries and regions. That said, you are only allowed to enter into the corespondent library based on your location by default. If you go abroad for study, business, or travel, you lose the chance to access your home country's library, instead gain the ability to unblock the current region's library. Surely the premise is Disney+ is available in the region you move to. If it's not available here, or you simply want to view home country's content, you will have no choice but downloading the titles beforehand or turn into the IP switching tool – virtual private network.
How to Enjoy Disney+ Streaming Anywhere with VPN?
Actually, there's no such a dedicated Disney Plus VPN in the market, but a versatile one featuring unblocking Disney+ and many other global streaming services at the same time. Here PandaVPN is recommended to aid you stream and view Disney+ at will.
Firstly, PandaVPN embraces over 3000 servers around 78 countries and 160+ locations on the earth, among which many Disney+ friendly places are included to deliver users the local IP address for normal Disney Plus access. The places covers but is not limited to: United States, Canada, Argentina, Mexico, Brazil, Chile, France, England, Belgium, Netherlands, Ecuador, Uruguay, Japan, Singapore, and New Zealand.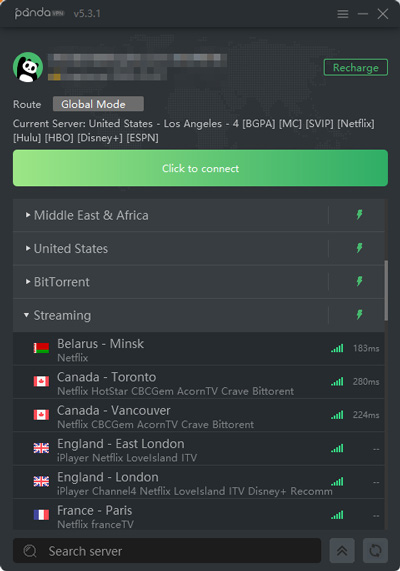 Note: If you have no target server location, you can directly type and search "Disney" with PandaVPN's search bar and select one fastly.
With a valid IP address in either territory, you can pay for Disney at a related (cheap) price depending on the currency (yes, the price may be varying such as the US price is $6.99/month while the one in India is just about $5), or alter existing position to take time with corresponding video resources.
Then, the VPN program can not merely act as a Disney+ VPN, but also an unblocker to free other streaming services (Hulu, Espn+, Netflix included), social media apps, torrent sites, web games, and many more webpages blocked by LAN (like school and corporation) or national internet censorship.
Bypassing geo-restriction is just one basic functionality of a VPN, and the core usage of it should be protecting your online identity and shielding online security. Put it simply, if you don't want your web behaviors, your browsing history, your further private information to be traced, collected, analyzed, shared, or even stolen by any third parties, you need to run a piece of VPN to mask your real IP and encrypt everything tightly.
PandaVPN employs the safest OpenVPN protocol and the highest level of ECC encryption to protect your data, performs zero-log policy strictly, and never keeps user data for neither profit nor non-profit purposes. In addition, each subscription permits 3 devices to be online at the same time, hence you can watch your favored Disney+ on your phone or tab with VPN meanwhile launching it on two other machines still for privacy & security guarder.
What Should You Do When Disney Plus Is Not Working with VPN?
Generally, a quality Disney Plus VPN like PandaVPN does have no problem with the streaming app, unless at certain special times, Disney Plus company has done something to crack down the usage of VPN. Every time you come across this kind of official pressure, without doubt, nearly all VPN users will experience the same issue just like you. You will have no idea but give feedback to the VPN provider, keep in touch with the tech support and obtain the news timely.
Exercise your rights to privacy in digital age!
Get PandaVPN
7-day money-back guarantee