Malaysia VPN: Best Pick to Protect Web Privacy & Bypass Geo-Blocking
Vic Knott
2022.03.04
Articles & News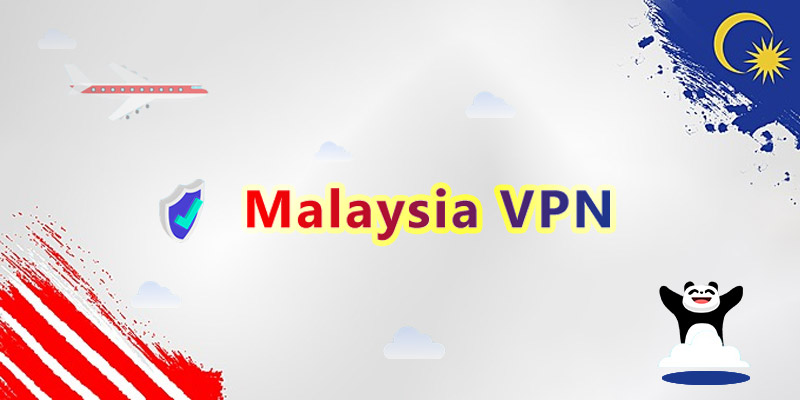 Whether you are in Malaysia and seek for more private, secure, and freer web browsing or you are outside Malaysia and wanna obtain a Malaysian IP to access local web resources, you will need the best Malaysia VPN that's fast, safe and stable.
You Should Secure Your Digital Privacy with a VPN, Right Now!
With more and more data breach cases here, online privacy has become an essential concern for the general public.
Early in October, 2021, according to The Identity Theft Research Center's report, the current number of data breaches this year has surpassed total publicly reported number of 2020 by 17% in the United States. Does that scare you? Let's take a look at the situation in Malaysia. Although in Global Cybersecurity Index 2020 report from ITU (International Telecommunication Union), Malaysia was ranked the 5th best country of cybersecurity out of 194 nations, only lagging behind South Korea and Singapore in the Asia Pacific area, in the next year, a piece of shocking news breaks the good impression – a database containing about 4-million Malaysians' personal data was sold on the web. Anyone on this list would have the real name, address, phone number and so forth open to all in reach.
No matter why the data was revealed, whether the real number involved in this event is as high as 4 million (because LHDH denied something later unclearly), any netizen in Malaysia should pay attention to online identity protection.
If you are a newbie and utterly ignorant about internet workflow and similar stuff, the very first truth you are informed is that normally, all of your internet behaviors and data are monitored and tracked by your internet service provider (commonly known as ISP), your government, the advertising agencies and your internet service provider (e.g. the browser, search engine, email and application developers). When you are connected to your corporation, school, coffee shop, or other public Wi-Fi, you are still being watched and even at the risk of info theft by hackers, cyber-attacks, and injecting malware.
It's no exaggeration to say that online privacy has become a luxury for the average people. To regain the right to be anonymous online, the easiest and also the most trustworthy method now is to employing a virtual private network/VPN service to hide IP address and transmit all things via an encrypted VPN tunnel, getting around the general censorship and surveillance from ISP or so.

*Note that VPN usage is not all-mighty to shield one's privacy. If you want to be a geek, you can take time on some other better privacy protection approaches, such as DNS encryption, track & ads blocking at both application layer and network layer etc.
Restricted Internet Freedom in Malaysia Makes VPN for Malaysia A Necessity
If keeping truly incognito is the root reason for a Malaysia VPN, then bypassing geo-blocking and visiting Malaysia-inavailable or publishing content that's controversial here is another key feature to obtain from such a tool.
In the most recent Malaysia's net freedom report conducted by FreedomHouse, Malaysia still has a restricted web, remaining "partly free" status with a score of 58 (out of 100), the same as 2020, which means there are no improvements even when the Pakatan Harapan (PH) coalition government collapsed and the Barisan Nasional (BN) political coalition continues to maintain the power.
Malaysia is known for strict censorship on press and media fields, that's why it's continuously sorted into areas with difficult (press) situations by the famed non-profit organization "Reporters Without Borders" in its yearly press freedom reports. This makes the general web users have no way to see some political or other sensitive information.
Of course, the government conducts content filtering sometimes still. Specifically, the Malaysian Communications and Multimedia Commission (MCMC) blocks hundreds of websites aiming to settling LGBT+ problems and distributing pornography, scams, piracy, gambling content, as well as certain cryptocurrency platforms. As to the mainstream social media and other places, MCMC will ask for content removal if it finds improper race, religion, or monarchy-concerned content here. Even in 2016, a popular article publishing platform called "Medium" was wholly blocked by Malaysia due to a government-investigating post from "Sarawak Report". The nationwide ban on Medium lasted about two years and was relieved in 2018.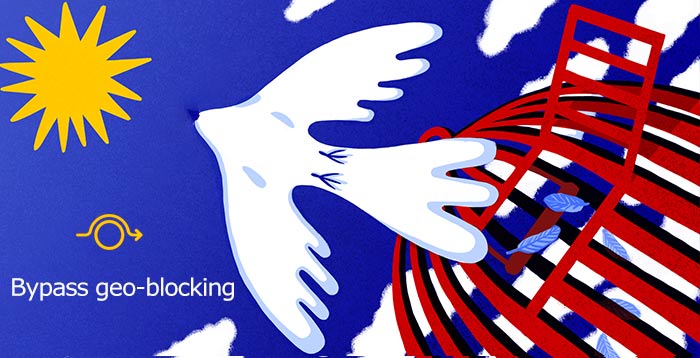 Domestic internet censorship in Malaysia more or less makes people not so free to view certain web contents or publish speech at will, including both local Malaysian and foreigners who move to this country for travel, learning, or business, which obviously gives rise to the usage of Malaysia VPN.
VPN is also the best out there to bypass geo-blocking of various internet services, especially the banned websites, streaming, and games. Netflix is available in Malaysia but the library doesn't contain many big Hollywood titles by default. In March 2022, Apex Legends Mobile was released in many South-East Asia countries including Malaysia, any player outside the available places will have to use a VPN to a game-friendly one like Malaysia…
How to Pick the Best VPN for Malaysia? Is the Free One Reliable?
Considering there may be various reasons for people to work with a Malaysia VPN program, we briefly sum up 5 factors to consider before you open your wallet for any VPN service.
☑ Check the server locations and number and make sure the VPN has all locations you want re-locate yourself in.
☑ Make sure the VPN supports first-class VPN protocols such as OpenVPN and WireGuard, utilize the most secure encryption methods like AES-256-bit and ECC-256-bit, and also adopts no-log policy, all of which is the premise of a dependable privacy and security.
☑ Learn about its refund policyin case you fail to get a refund for some unexpected reason.
☑ Test the free trial version. If there's no free trial version, you can choose to purchase a plan (usually one month) to feel about the service, especially the connection speed. If you apply for and get the refund approval later, you just enjoyed another type of "free trial".
☑ Test the customer supportto see whether it responses timely, professionally and patiently.
These are five basic recommendations on how to choose a VPN. Price is not included here because everyone has his or her budget. Plus the VPN price is determined by brand awareness, in-app features, servers number, platform compatibility, and many more, whether one is willing to pay more for extra things, it's flexible and quite subjective.
Here we recommend an easy, safe and fast Malaysia VPN to all of you and its name is PandaVPN.
PandaVPN has over 3000 servers in 80 countries and 170 locations to cater to users worldwide, surly Malaysia servers included. Malaysians are able to acquire a brand-new IP of other places like the US, Japan, Korea, Australia, HongKong, Singapore, Canada and so forth to get around region restriction and visit any news sites, streaming platforms, social media, games and torrent sites in clicks. Also for those who are not in Malaysia but would like to surf the net like a native, PandaVPN offers servers for Malaysia's Kuala Lumpur still.
Currently, it is available in Windows, macOS, Android (TV), iOS and Linux. By supporting connecting 3 devices simultaneously, you can safeguard both you and your family's privacy at the same time. Multiple-protocol support (e.g OpenVPN and Shadowsocks), truly 0-log policy, and the highest level of ECC encryption jointly contribute to a high level of VPN encryption.
PandVPN gives dedicated servers for streaming, gaming, BitTorrent, and social app (e.g WhatsApp, TikTok, and Facebook). The most important thing is, it's quite budget-friendly. The top-pick 1-year purchase plan (buy one year get an extra year) only takes less than $60, equaling $2.49 per month. If it's too long for you, simply select the one-month or three-month plan instead, at your pleasure.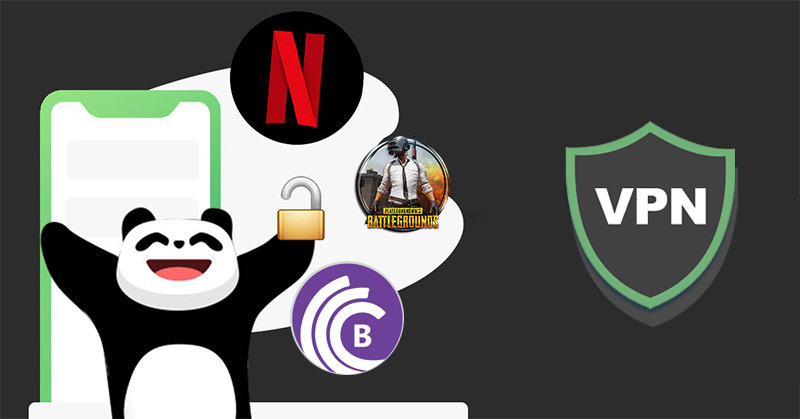 Paid Malaysia VPNs are more suggested for more servers and countries support, faster speed, and better stability. However, if you are curious about whether the free ones are workable, you can search and try them freely. In general, they only offer users multiple servers to choose from, limited data to use, and possibly pop-up ads. If you don't run it at peak hours, maybe it's enough for simple web browsing.
Is VPN Legal (to Use) in Malaysia?
Firstly, Malaysia doesn't make related laws against the use of VPN, meaning you are allowed to gain benefit from this privacy protection tool at will. But do note that if the activities you've done through VPN is illegal, for instance posting anti-government content online, gambling, visiting (child) porn sites, torrenting pirated movies/music, etc., then when the police successfully track you, you may be caught and sentenced according to specific laws.
See also: Is VPN Legal/Illegal, TOP 15 Most & Least Censored Countries
Exercise your rights to privacy in digital age!
Get PandaVPN
7-day money-back guarantee