How to Unblock Facebook with VPN in FB-Censored Places
Vic Knott
2022.04.14
How-to Guides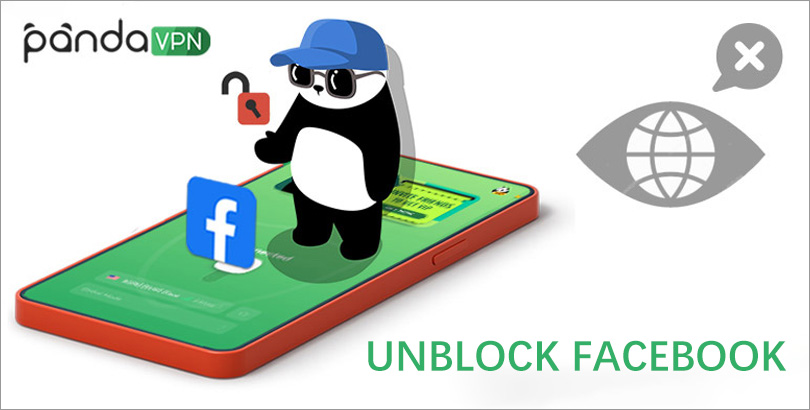 Facebook, due to its tolerance of content and uber popularity in the social media market, is blocked in many places. Regardless of the reason you get a Facebook ban, you can bypass the restriction with the help of a Facebook VPN.
Facebook is undisputedly the most favored social media platform on the planet. Since founded in 2004, it has achieved this top spot via only about one decade's efforts. And according to the newest report from Statista, as of January of 2022, there are up to 2.910 billion active users worldwide on Facebook. Besides the Facebook.com social network website and app, tech giant Facebook still has developed and absorbed many other stellar internet services of different types like Facebook Messenger (an instant messaging app), Instagram (a photo-sharing app), WhatsApp (a mobile chatting app), Facebook Ads, Business Manager and many more.
Facebook does have a "high position" nowadays. Since it was created to have people around the world stay more connected, it has a relatively more open attitude towards various content regarding politics, regions, terrorists, and so forth, although, in certain situations, Facebook still blocks sensitive news, fake politicians accounts, terrorist-related contents, positively or passively.
But for political and security reasons, many countries just ban this app, for example, Russia just stopped citizens' access to western Facebook, Twitter, and Instagram in March this year due to fake news and the "extremist" role of Meta company, China has blocked Facebook and many other foreign social media since 2009… Also, Facebook may be unavailable at schools or workplaces to help students and employees have a more focused time…
If you happen to be one of those who have no way to enjoy Facebook normally, this guide is quite worth reading.
How to Unblock Facebook in FB-banned Country, Office, School, College etc.
How to unblock the Facebook service? Exactly, you need to hide your IP address and locate yourself in another Facebook-friendly IP address with the aid of a dedicated IP altering tool like VPN.
VPN or say Virtual Private Network is a familiar item for netizens who need to bypass the online restrictions, secure the internet connection, protect personal information, as well as accelerate limited connection speed. Here obviously, what you want most from VPN is the capability to change your IP address, to help you visit and use Facebook like every normal "Facebooker" does.
Among the piles of good-to-use VPNs, PandaVPN is our top recommendation here thanks to its support of 3000+ accelerated servers in 170 locations, first-in-class 256-bit ECC encryption, affordable purchase plans and 7*24 always-online tech support.
How to unblock Facebook with PandaVPN
Step 1. Download and install PandaVPN on your machine. You will need a digital account to login. This quality service is now compatible well with Windows, macOS, Android, iOS, Linux and Android TV. And by default, 3 devices are allowed to connect simultaneously. If more are necessary, you can customize the number and own the purchase plan accordingly.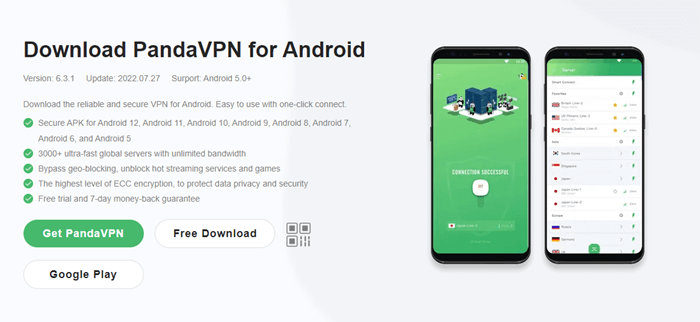 Step 2. Launch PandaVPN, pick a target server from the server list and click or swipe up the button to connect to PandaVPN server immediately.
You can also search "facebook" to acquire some recommended servers for Facebook, like the city in the United States, Netherlands or HongKong. (Note that the description labels you can choose the servers with no Facebook in the description line still.)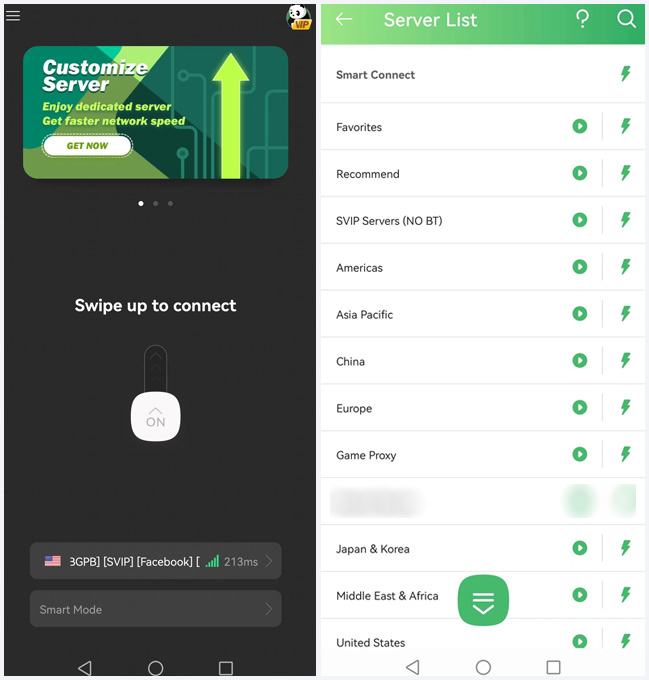 Step 3. When you are successfully connected, it makes visiting Facebook site or signing in directly with Facebook app a snap. Now feel free to browse everything new, publish your post, keep up with your friends and family, start your business or do other things with Facebook.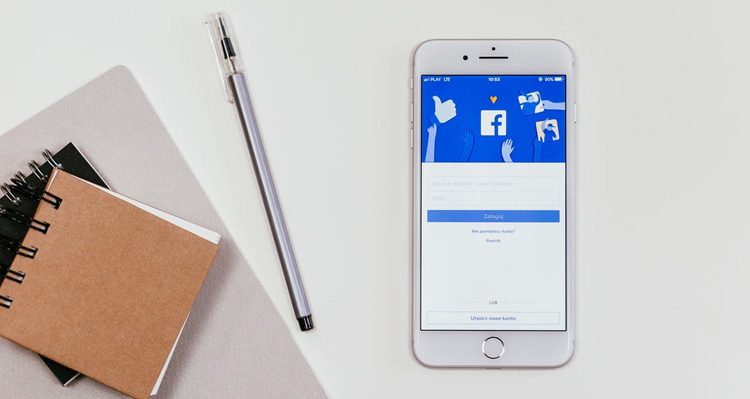 Things to remind:
– You are not suggested to change servers too frequently because your account may be regarded to do some possible suspicious activities and get blocked for some time or permanently.
– Facebook also does IP bans. So if you are just a "victim" of any "harmful" IP, you can still gain a new IP with PandaVPN to register another account.
– Onavo Protect is a VPN service owned by Facebook that was once on the app store shelf. However, by the pressure from Apple who announced Onavo does collect other app's data and violate the guideline, it's pulled off and commonly regarded as a spyware later on. The purpose of showing this information is to warn you that you should think twice before using the Facebook-owned VPN.
Why and How Facebook is banned in Countries, Offices, Schools, Colleges etc.
Either national or local network's internet censorship can be the root cause of your failure to access Facebook via the website or standalone app on all available platforms.
If you are living in a nation that blocks Facebook completely like China, Russia, Iran, North Korea and Myanmar with countrywide online censorship, if your country just temporarily stops the Facebook entrance during say a political sensitive period of time, if you work at a corporation with severe social media access regulation made by your boss to guarantee the work efficiency, or if the network administrators of the school (See VPN for school), college, home, library etc. has filtered Facebook for whatever reason they want, you will always encounter the same "unable to use Facebook" problem.
Then how do they recognize your intent to visit Facebook and restrain it? Technically, the governments usually rely on professional commercial software or build a national firewall (for instance China's Great Firewall) to do such content block by filtering target domain names, keywords and IP addresses etc. The employers or local network administrator in schools may leverage router or proxy server to set their own rules for what websites can or cannot be viewed. And all of these operations are done based on your real IP address. Once you go on any unexpected HTTP/HTTPS request via this IP address, they can prevent you to achieve a successful access without hassle.
Facebook Censorship by Country – 2022 New Global Map and Rankings
Each country or region's censorship status of Facebook may vary from time to time. And below is the latest Facebook censorship in top searched countries.
Facebook Censorship in Asia
– China: Chinese people can access Facebook normally before the lockdown (Hong Kong and Macau special administrative regions are not included) in July 2009 following the Xinjiang Ürümqi riots. Why Facebook was locked? That's because those Xinjiang Independence Terrorists have used Facebook for communication and attack organization. After that ethnic unrest, to avoid similar things to happen in future, China's central government tightened web screws and blocked access to Facebook and Twitter. Coincidentally, it just blocked Google services two weeks ago.
Despite Facebook making continuous attempts to get back to China after that, it is still on the blacklist of Mainland China, until now. And still, with the possibility of privacy laws' change in Hong Kong, Facebook, Google, Twitter and similar tech companies said that they may quit this region in the future.
– North Korea: Since April 2016, North Korea got down to block Facebook and other mainstream foreign websites for the general public. The reason why this nation abandoned both Western and the rest Internet resources lies in the authority just wants to create a limited but safer network environment to protect the national security to the largest degree. Any one who bypasses the restriction without government's permission will most probably be punished.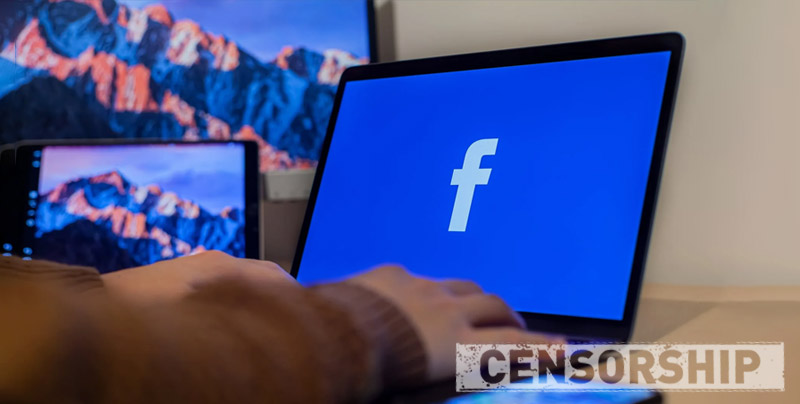 – Iran: Facebook was blocked since Iran's disputed 2009 election for the government's fair of any possible movement being started via social media like Facebook. An interesting thing is that the blocking has been kept always on, except on one day in September, 2013, Iranians could access Facebook and Twitter all of a sudden without VPN logged in and then lost the chance on the next day. Nobody knew or stated the reason. But more tended to believe it's just a tech problem.
– Bangladesh: Bangladesh did have a countrywide ban on Facebook before, still for official political reason. However, it just went to an end in December, 2015 after two senior opposition leaders were sentenced to death penalties for war crimes. Even so, the connection to Facebook is not so stable in Bangladesh for unknown reason. According to Bangladesh Telecommunication Regulatory Commission, they have already unblocked Facebook completely and didn't do anything special to cause the slow connection or service down problem.
– Myanmar: This is a new member who performs censorship on Facebook. On 4 February 2021, just one day after 2021 Myanmar coup d'état, the Internet providers in Myanmar followed government's order and jointly blocked access to Facebook-related services since many users were going Facebook to protest the military coup. Along with Facebook, apps like WhatsApp and Instagram were also restricted.
– Egypt: Egypt doesn't block Facebook totally, but only restrict it every now and then, most probably amid any demonstration, protest or other situations with heightened political tension. In early 2018, FB's Free Basics service was blocked by Egyptian government when they two didn't reach an agreement on user data permission. As a rule, many other social media and messaging platforms may be still in the blocking list.
– Pakistan: Similarly, Pakistan blocks Facebook at times just like Egypt. Set some typical examples here. In May, 2010, Facebook had been blocked by Pakistan for over 10 days due to a page encouraging people to draw prophet Mohammad and post it for competition. In November, 2017, multiple anti-state pages were removed at the request of PTA/Pakistan Telecommunication Authority. On 16 April, 2021, PTA temporarily blocked Facebook, Twitter and several other apps to help crack down against terrorist group.
– Saudi Arabia: This country is known for the rigorous censorship on VoIP services. When it comes to Facebook, it's the Facebook Messenger that's not allowed to use. Meanwhile, the government may also ask for improper content removal. For example in December 2017, a London-based Saudi dissident who lived in London and held a Saudi-issue-focused YouTube channel claimed his Facebook account could not be accessed for nine months. In August 2019, a portion of accounts and pages regarding an Saudi-government-linked campaign.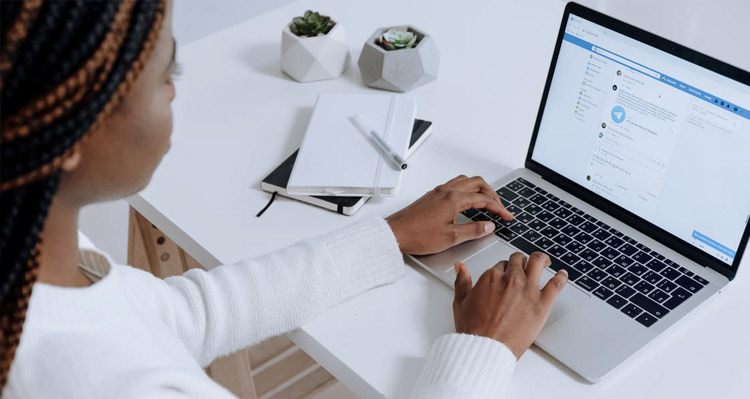 – Sri Lanka: There are many cases that Facebook was blocked for a couple of days, such as a 1-day was reimposed in May to prevent further rumor spreading after a suicide bombings, a 9-day ban was conducted in April 2019 after Easter Sunday attacks (with over 200 people killed), a 3-day Facebook ban was made in March 2018 due to anti-Muslim hate speech…
– Syria: Syria has a long history of Facebook ban. Early in November 2007, it disabled the access to social media sites (Facebook included) as a means of online activism crackdown. In February 2011, the ban was lifted then. So far, Facebook is always accessible in Syria.
– Tajikistan: To stop the spreading of "mud and slander" content which contains both President and other official members, and still as the request of the public, Tajikistan ordered all ISPs to blocked Facebook access on November 26, 2012.
– Thailand: Once upon a time in 2017, Facebook was almost blocked in Thailand since it didn't delete target posts as the government required. But at last, it still finished the removal as it's asked. Last year, Facebook blocked access to a big private Monarchy discussion group owned by a political exile called Pavin Chachavalpongpun.
– Turkey: The Facebook ban in Turkey is not long as well, usually from several hours to days. On April 6, 2016, Turkey banned Facebook, Twitter and a large number of other sites in bid to discontinue the propaganda kidnapping images posted online.
– Philippines: Facebook runs normally in this Southeast Asian country. However, in recent years, since Facebook has closed quite many Philippines-targeted accounts and some pro-government pages, the president Rodrigo Duterte even threatened to end its operation in Philippine if it won't espouse things that are good for people in this country. So whether Facebook is available here depends on its cooperation attitude to a large degree.
Facebook Censorship in America & Europe
– United States: The United States belongs to the country group with high internet freedom. But Facebook, Twitter and some other social platforms do have rules to censor political content such as conservatives and Trump speech, which makes Texas and certain other states consider bills and to set laws to ban such "biased and illegal" censorship.
– United Kingdom: Facebook has removed a series of political related groups and pages still in the United Kingdom, for example the ones opposing spending cuts on William-and-Catherine wedding, the far-right organization Britain First etc. In 2021, the domestic Government's Online Safety Bill is alleged to stop the censor of local online news and regulation proposals on social media is still on the way to enhance free speech nationwide.
– Russia: Russia is a country with strict internet censorship. Nevertheless, it doesn't ban Facebook like its best ally – China until the breakout of Russia-Ukraine conflict in 2022. So it's impossible for Russians to visit Facebook currently. In the last few years, Russia has made times of requests on blocking certain kinds of links or users (e.g. involving themselves in anti-Kremlin opposition) and also fined Facebook and other foreign tech companies for not deleting Moscow-illegal content. So far in 2021, about $900,000 are charged by Facebook in total.
Ending
From the detailed information and country examples listed above, you must have a rough understanding on Facebook censorship worldwide and know exactly how to unblock Facebook with either momentary or long-term ban. Facebook, as the #1 social media program, claims to have its own value to protect the rights from both nations and the average citizens. That explains why it compromises on something but not on all when facing with endless content deletion requests from different countries. While since each country and region owns different political, historical and regional background, too, it's also understandable that there are so many differing regulations on web freedom. No matter you are ready to unblock Facebook or other services, do remember to check and follow close to the line of laws.
Exercise your rights to privacy in digital age!
Get PandaVPN
7-day money-back guarantee