(Free) VPN for School (Wi-Fi): Is It Workable & Legal to Use for Content Access?
Vic Knott
2022.07.18
VPN App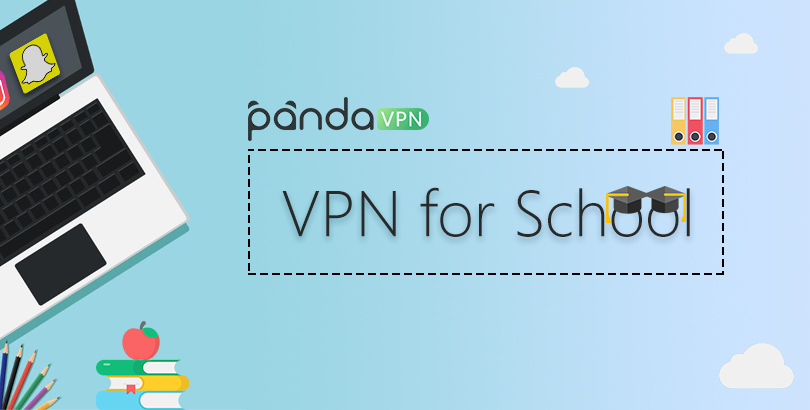 Many students need a VPN for school to remove restrictions for website browsing, streaming, or gaming on their smart devices and be safer with Wi-Fi network.
The use of VPN application is seeing a boost in recent years, especially during the hard remote-work time of COVID-19. The truth is that not only elder people have pursuit of online privacy, security, as well as freedom, but also those younger crowds start to apply free or premium VPN software to fight against the traditional limited network of schools, colleges, and universities. According to a previous report from Global Web Index, we learned that around 39% VPN users are aged between 16 and 22, meaning that quite many students are unexpectedly avid VPN users still.
Download and Try the Best (Free) VPN Working for School
VPN, as the most recommended solution to the problem of school's confined network, features hiding user's IP address, unblocking websites, encrypting all traffic and data involved, and keeping them from being kept for any possible use. Therefore, if you are seeking for a VPN app working in school, to save your time of endless searching, some best utilities are cherry-picked for you to try directly from.
Firstly, we recommend you to download and try PandaVPN, which is available for Windows, macOS, iOS, Android, and Linux. Since this solid premium VPN has over 3000 ultra-fast servers in 80 countries and 170+ locations across the five continents, covering many in the United States, England, Canada, Australia, India, Hong Kong, and so forth, you can obtain an IP address from any supported region outside your school and be online freely just like you've already left the classroom or dormitory.

PandaVPN allows all new users with Android & iOS devices to try it for days without a penny, or even a registration. Now you just need to get the APK or iOS installer downloaded and installed on your phone or tablet, you will be given a digital account and signed in automatically.
Is PandaVPN Safe & Legal?
PandaVPN comes with multiple first-tier VPN protocols, including WireGuard, OpenVPN, and a self-developed one. Even some schools take measures to stop the VPN connection from known WireGuard and OpenVPN, its own protocol can get the work done easily. Besides the first-in-class protocols, PandaVPN also applies the highest level of ECC encryption and performs no-log policy to safeguard your web privacy and online identity, thus your actions and data are hidden from your school, your ISP, hackers, advertising agencies, VPN vendor etc.
As to the legality of PandaVPN, this Seychelles-based VPN application it totally legal (to use). Once you are in a VPN-legal country or region and you just browse the web legally, it's totally OK to use it. (>> Check which countries or regions permit/ban VPN)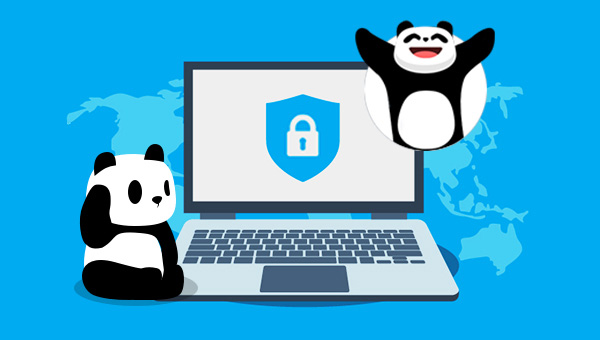 Is PandaVPN Fast?
Although VPN speed is affected by many factors, say the server location, server load, your internet speed, and VPN encryption, a VPN with faster servers is surely superior to others. Thanks to those upgraded 10Gbps servers, plus no limitation on connection speed or the maximum data for VPN usage, PandaVPN is committed to delivering all users the fastest possible speed as it can be. If your speed is previously throttled by your ISP, this VPN still gets you out of it easily.
Light-fast speed means users can stream1080p/4K movies & TV shows and play web games smoothly with less or even no lag. What's more, P2P sharing and legal torrent resources are also available to accessible. No matter you'd like to get some open-source software or informative material for your project, do research on the web, or simply plan to experience the journalism or similar career, VPN is always a good assistant.
Is PandaVPN Workable on ChromeBook?
Currently no. PandaVPN now is only compatible with devices running Windows 7+, macOS 10.12+, iOS 11+, and Android 5.0+, offering no browser plugin version. If you are using Chromebooks for your education career, you can have a Chromebook-friendly VPN app, such as NordVPN, Proton VPN, ExpressVPN, and Surfshark. You can also set up Chromebook VPN by yourself, on the premise that your administrator allows you to do so.
Why VPN for School Is Needed by Students?
Here several main reasons are summed up for why students use a VPN. Checking them out to see whether your root cause for a VPN is included and explore more benefits for making a VPN connection within school network.
– Stay safe with shared Wi-Fi network from school
All public Wi-Fi networks should be taken as potential risks, so do the ones from learning places. You don't have idea on what budget a school invests in the setup of public Wi-Fi or whether the Wi-Fi comes with a high level of security. If it's just an outcome of a tight-budget project, then the data of connected students and teachers is likely to be jeopardised.
When a VPN connection is made on school computers, and a student's Chromebook, iPhone, iPad, MacBook, Android phone, Android tablet, and other similar devices, all of the traffic is routed through a middle server from VPN provider and encrypted tightly so that it's invisible to potential hackers and criminals to collect, and steal your data for further usage.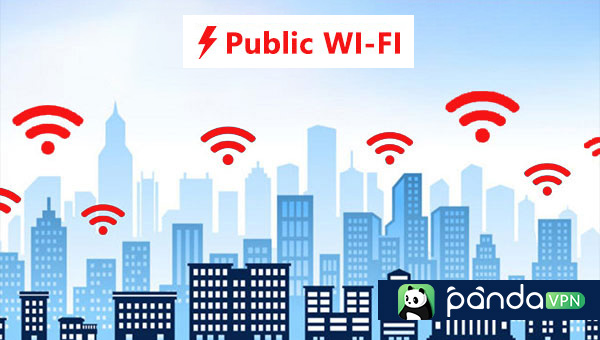 – Keep personal browsing history secret
Not only the educators may want to monitor what you've done on the classroom's computer machines, but also the IT department of your school gets accustomed to monitoring and supervising every move of students on their own Chromebooks, MacBooks, iPad, and mobile phones with the same network. For those who dislike this kind of thing and secure personal privacy online, the most suggested approach is to download and install a VPN here and run it in the background before conducting any online behaviors.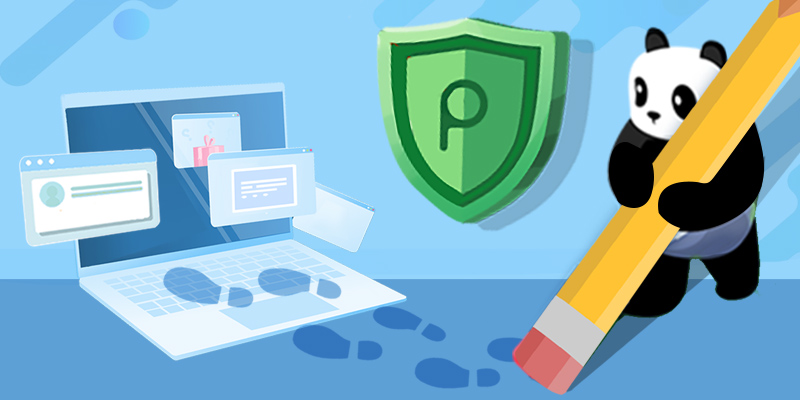 – Beat the barrier to stop students from accessing "outside world"
It's quite common that schools, colleges, and institutions have got used to imposing rigorous restrictions on internet use in order to build a rich and focused leaching environment, protect minors in cyberspace, or just save the bandwidth. To be specific, they tend to widely block social media platforms, streaming services, online games, cloud storage services, and any "useless" or even "harmful" websites according to their rules. Therefore, chatting with friends and family via SnapChat and Skype, uploading and showcasing charming photos in Instagram or Flicker, watching YouTube and Netflix streaming videos, creating and writing personal blog on Blogspot, playing Steam games, and saving essential personal materials on Dropbox are nearly impossible when connected to the school's network.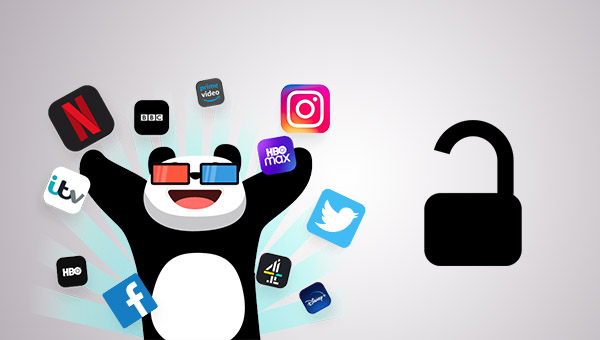 As a matter of fact, some countries and regions may have passed related lawsuit to keep minors from improper online content in school, for example the Children's Internet Protection Act (CIPAwiki) from United Stated requires all K12 schools and public libraries leverage Internet filters to implement the policy. Generally, the network administrator can reach filtering by defining blacklist or whitelist (more preferred method). Since the rollout of CIPA, although some courts and observers argue that those internet content filtering operation infringes students' right that the First Amendment has protected from time to time, no improvement has happened.
Is Free VPN for School Wi-Fi Safe and Trustworthy?
It depends. There are many kinds of free VPN apps, some of which is 100% freeware with limited serves, connection speed or available data per day while some are just the bait of paidware, providing users a chance to experience their stellar service without a penny.
The truth is those totally free VPNs tend to get something from you to make a living, such as keeping your information and browsing data and sell them to make a profit and force you to watch ads video for further usage. In addition, they usually have less or no budget to upgrade server and the software functionality, especially the VPN encryption, so free VPNs for school are not recommended to use at all for the sake of your cyber security and privacy.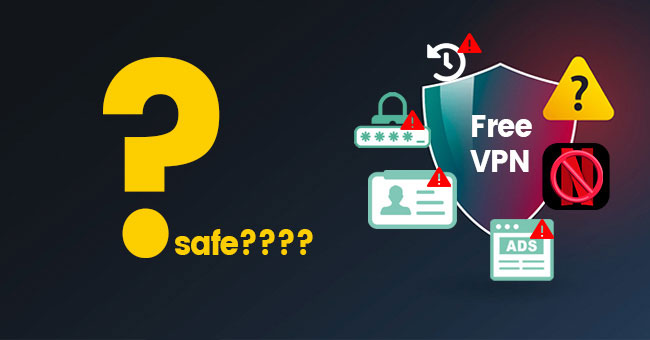 Then, free trial VPNs of paid applications seem to be more trustworthy since they come with advanced VPN protocols, first-tier encryption tech, and zero-logging policy, and they are indeed as long as they don't separate the free and paid ones into two different apps.
Why Many Known VPNs Are Blocked by School? How to Fix It?
Quite many schools block the use of VPN, consequently, many students find their VPNs (e.g NordVPN and ExpressVPN) are not working on their school network. At this time, you can try the following troubleshooting methods to get this "VPN blocked by school" problem resolved.
– Switch servers of the VPN and try that from other places to see if it's available.
– Change VPN protocol and the port number (like connect using OpenVPN through 443 port) because some may be blocked completely. If there's setting option for DNS forwarding, you can change between TCP and UDP in case either is OK.
– Get another VPN as alternative. At present, some VPNs have dedicated discount for student and all mature VPN service providers give at least 7 days refund guarantee, if your VPN is not workable with your school (Wi-Fi), you can ask for the refund instantly.
When choosing a VPN, there's a saying that big VPN names are more easily to be blocked by school, so those applications with a relatively less-known reputation in your location yet still high quality is quite worth a shot. PandaVPN is a typical example. It has built a strong user base in most censored areas from Asia and the Middle East and received good reviews, maybe for student users in the United States, Australia, Canada, and United Kingdom, PandaVPN features connecting on school network easily.
– Ask your teacher or the network administrator to authorize the VPN use and get the (free) VPN for school (Chromebook/PC/mobile) unblocked if you have good reason to do so.
– Quit the network from school and circumvent the firewall on laptop with your phone's data connection or say 4G/5G tethering. However, it may require you to root/jailbreak your phone for further tethering.
Exercise your rights to privacy in digital age!
Get PandaVPN
7-day money-back guarantee