How to Unblock Websites of Porn, Proxy, Torrent, Movie, Video Streaming and More?
Vic Knott
2022.09.10
How-to Guides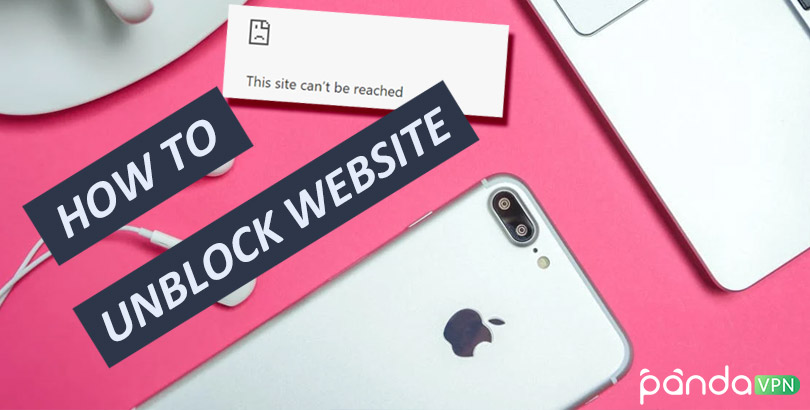 With those tools and approaches, you can easily unblock websites and URLs of various types, like unblock porn sites/proxy sites/streaming sites, accessing them freely.
When you are tapping Enter to visit kickasstorrents website, full of zest, while just ending with an error message saying "This site can't be reached", "This webpage is not available", or "Error xxxx", yep, unless there are something wrong with your network or the site is just down, it seems that you are probably being censored. In other words, certain content filtering tactic must be applied by your ISP, teacher, employer, and maybe parents to restrict your access to some websites for different purposes. If you'd like to unblock blocked sites, you will have to rely on IP-switching service like proxy or VPN to beat the restriction.
1. Unblock Websites/URLs with a VPN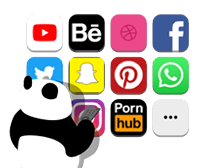 Being kept off websites makes people feel frustrating, and the URLs usually cover popular torrent sites, video sites, porn/xxx sites, web proxy sites, free movie streaming sites, online chat apps, political sensitive news sites, and so forth. If you are just one of them and in a hurry to open banned website, no matter where you are, what URL you plan to unblock, VPN service is always the top-choice for hassle-free problem solving.
PandaVPN is a cross-platform VPN application working with all websites worldwide. Once you have an account and connect to a proper server, you can easily unblock website and enjoy the free web resources as you like.
The good news is that PandaVPN now gives every new Android & iOS users an opportunity to free try its premium VPN in 3 or 7 days, as long as your device didn't install and run PandaVPN before. In addition, Android free VPN trial also won't require your personal email address, nor ask you for account registration, once you download and install it on your Android phone or tablet, it will sign in automatically with a given account.
STEPS to get (porn/torrent/video) website unblocked with PandaVPN
Steps 1. Install & Login
Download and set PandaVPN up on your machine. Besides Android and iOS, some other platforms like Windows, macOS, Linux and Android are also supported. If you want to run VPN on them, just create a digital account and finish the order with an appropriate plan.
Step 2. Choose the right mode & server
Only when you choose the correct routing mode and server location can you bypass filter and enter into the banned site successfully. Here PandaVPN offer multiple routing modes, among which Global VPN Mode & OpenVPN Mode are suggested for computer, Proxy all, WireGuard Mode, and OpenVPN Mode are recommended to choose on mobile.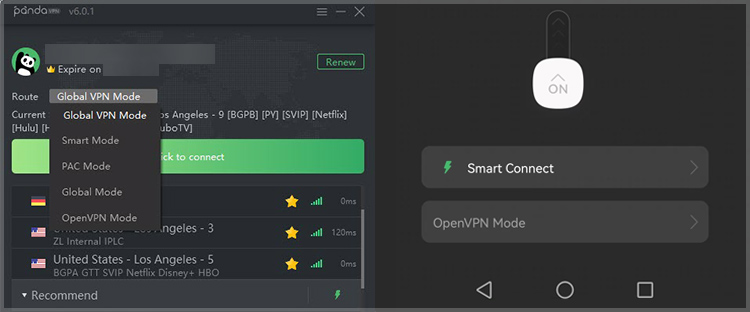 As to server location, you can try the most commonly used United States, Japan, United Kingdom, or other places to initiate the VPN connection. PandaVPN still delivers dedicated server groups for BitTorrent, Streaming, and Game respectively. You can choose the optimized servers from these groups for related activities.
Step 3. One-tap connect to server
Once you have picked the route mode and have an idea of where to connect, you can click the server to connect immediately. A successful VPN connection will enable you to browse any blocked websites without a problem.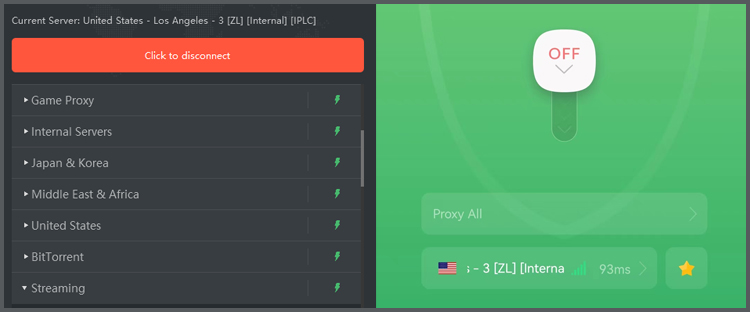 * If you only want to have certain apps or domains run with VPN, you can enable the split tunneling feature of PandaVPN under settings.
YES, there are more methods you can use to unblock websites for free access.
Generally, people prefer to bypass geo-blocking and get around various Internet access restrictions with a VPN app thanks to its superior performance, stability and simplicity. But it doesn't mean there's no other ways to unblock URL link. Below several feasible ways are shared in case you are really a knowledge seeker.
2. Unblock sites with proxy
A proxy or say proxy server works just like the VPN service, with a middle server connecting between user end and the internet. But proxy only changes IP address, but doesn't have encrypted tunnel to lock data as what a VPN does, thus your data is less protected. It's not a big deal if you don't have sensitive personal data or browsing history to shield from your ISPs, governments, teachers, bosses, advertising agencies and so on.
You can find many web proxies, browser-based proxy extentions, and standalone HTTPS/SOCKS5 proxy tools on the web, e.g proxysite.com, Proxy SwitchyOmega, Proxy-Seller, HolaVPN, and Hide.me. Try them if you don't need a VPN to lock the traffic.

The screenshot above shows how web proxy sites work. As the most convenient way to unblock porn sites and still other pages, you only need to copy and paste or type the target URL, then press the GO button will you be directed to the blockes sites successfully.
3. Use search engine's cache to unblock sites
If you can use the search engine normally to search out the banned site while being prohibited to access it, you can gain the benefit of search engine's cache feature. Google, Bing, Yahoo, Yandex, and more, they all give this kind of thing, naming it as "Cached" or "Saved copy".
Now, you can search related keywords or direct copy the full link to search -> then click the dot icon to show up the dorp-down menu or pop-up window -> Click "Cached" or similar option to open up the cached page from the search engine.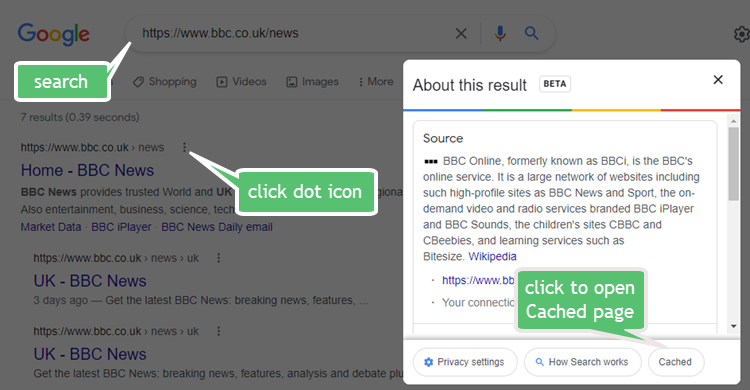 Caching functionality can represent you a 1:1 web page and is more suitable to act as URL unblocker for image/text information acquisition on any certain page. If you'd like to do more operations on the domain, such as clicking to watch videos, to other pages, it will disappoint you too.
Similarly, you can check the digital achieve pages with archive.org or other wayback machine. But, if the site has set rules on its robots file to disallow the crawling and recording.
4. Use URL shortener for website unblocking
Sometimes, URL shorteners can act as perfect website unblockers. You can pick any popular free shortener like Bitly and TinyURL to short the a site's regional link address first, and then copy the shortened link to the browser's address bar for further access. This way, the shortener service will theoretically connect to the original link and then send you another version of it to do (301) redirect and see page content.
Usually, URL shorteners will ask you for a sign-up before providing you the free service, which is still quite effective for brand promotion thanks to the accurate analysis on clicks.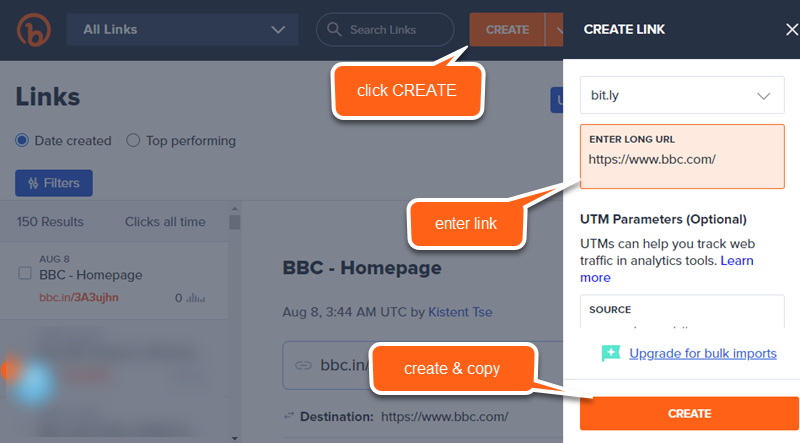 5. View blocked page with Online Translator
Set aside URL changer, web translating helpers like Google Translate and Yandex Translate also feature unblocking websites by translating the site information from one language into another. Now copy and paste the banned site's address into the right place and then enjoy a translated version of it without filter at all. Note that you won't really need to translate it into to another language since when you leave the target language as the same one, you can enjoy the 1:1 copied site as you wish.

Translator and URL shortener only works for local blocks at home, work, or schools. As to those geo-blocked websites like Netflix(See also: How to change your Netflix region), HBO, Hulu, ESPN, and Crackle, you can only override the limit with a VPN.
6. Change site link between HTTP, HTTPS & IP
Firstly, you can switch the site's URL between HTTP and HTTPS versions to see if any is not among the filtered list. Then, if they both fail to work, you can still visit the site with its IP address, but not the domain link. Every site has a specific IP address, to check it out, you can make use of "Ping"/"Nslookup" command or DNS lookup tool.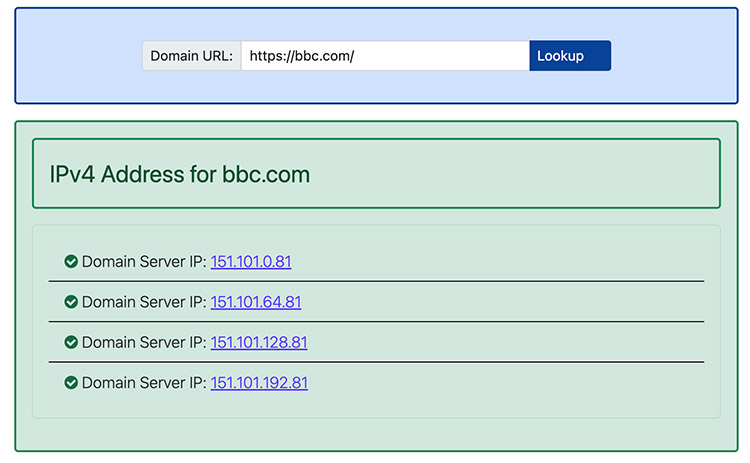 Nslookup steps on Windows: Click "Start", type "cmd" and press "Enter" -> Type "nslookup" to open the command window -> Type the domain link and press enter to check and show you the FTP IP address of the website.
7-9. Other ways
Beyond above mentioned methods, some more ways are gathered as below:
7. Alter DNS server address to a public one (e.g. 8.8.8.8/8.8.4.4) under Internet Protocol Version 4 Properties.
8. Type the mirror site to visit instead or open its onion site with Tor if the blocked site has.
9. Check and remove restricted sites from Internet Options [for Windows users].
……
What Banned Websites to Visit with a VPN?
It's hard to tell which URLs are added to the backlist by your ISP and network administrator since the Internet censorship situation varies from one area to another. If you are traveling or living in a heavily censored country like China, Iran, Myanmar, Cuba, Saudi Arabia, and UAE, you are likely to be not allowed to open many foreign search engines, social media sites, torrent sites, 18+ adult sites, and enjoy world-leading streaming services, dating apps, messaging apps and many more at will. Also, these kinds of sites and services are also the main targets to ban in companies, colleges, and other public places. So let's just take some top-banned sites navigation that a VPN can really unblock for you.
| | |
| --- | --- |
| Site Category | Site Name with URL |
| Video | YouTube, Vimeo, Vevo, Dailymotion, TikTok, Bilibili, TED, Google Video etc. |
| Torrent | ThePirateBay, isoHunt, TamilMV, ExtraTorrent (closed in 2006), KickassTorrent (offline since 2016) | Tamil Rockers (offline since 2020), EZTV (defunct), etc. |
| Porn | xHamster, Redtube, XVideos.com, XNXX, PornHub etc. |
| Movie | WorldFree4u, WatchSeries, TamilYogi, PeacockTV, etc. |
| Proxy | CroxyProxy, 4evryproxy, Zalmos etc. |
| Subtitle | subscene, Subtitleseeker, opensubtitles, DramaCool, etc. |
| Online Chat | Omegle, ChatHub, Chatiw, Tinychat, EmeraldChat, etc. |
| Others | Any websites that are filtered regarding Search, Social, Encyclopedia, Blog, Streaming, Messaging, Image Sharing, File Sharing, News and broadcasting, Entertainment etc. |
>> See also: Top free movie sites | Where to watch Bollywood movies
Main Reasons Why a Site Is Blocked
Reason 1) The site content is illegal in this country.
Firstly, watching pornography is typically illegal and restricted in all Muslim countries from Middle East or other regions, such as Afghanistan, Pakistan, Iran, Syria, UAE, Qatar, Saudi Arabia, Malaysia, Indonesia, Egypt, South Korea and Singapore. For example, in 2015, Pakistan's government asked the ISP to ban over 400,000 porn sites around the world, including those mirror sites. In the same year, India's DoT has banned over 800 sites still and taken them as immoral content.
However, this illegality and content restriction doesn't really stop people from doing so. A large number of porn lovers in these places take advantage of VPN or proxy service to beat the nationwide content blocking and unblock porn sites willingly.
Same thing happens to torrent sites still. For the sake of copyright protection thing, many nations have shut down torrent sites or even fine the illegal downloads. Sites with illegal content are often banned forever.
Reason 2) The site content is sensitive in this region.
As mentioned above, religious belief can be a root cause for the ban of adult sites since they take them as immoral things. In addition, heavily-censored countries with the pursuit of building expected social value and harmony also put some other types of websites (e.g. news sites, political sensitive sites, socia media platforms, VoIP, and messeging services) out of the common people's reach. Instead, they tend to build intranet to keep away from the open internet gradually.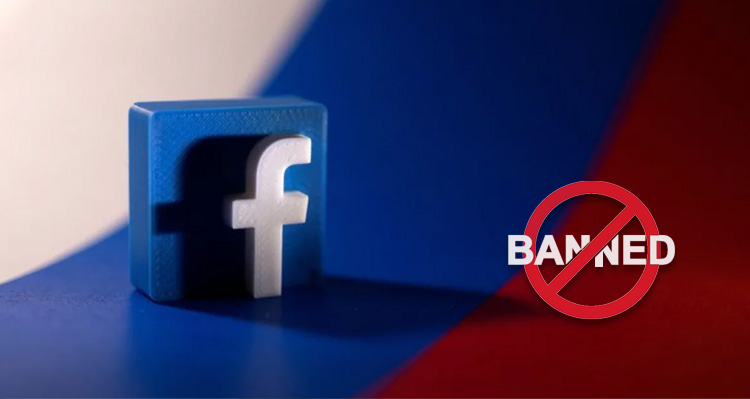 In this case, the ban may be temporary or permanent.
Reason 3) The site just stops operation in the place.
Although it happens rarely, an internet service might close its site or quit its marketing plan in some places. To a large degree, it usually occurs for the complex political environment.
Reason 4) The site is improper under public networks.
When connecting to public networks from librarirs, companies, schools, or even the Wi-Fi with parental control, if the administrators have set rules for internet access, you will be unable to open the blacklisted URLs at will.
The banned website list varies from one to another, which may cover streaming sites, porn sites, social sites, torrent download sites, and so similar.
FAQs
Is it legal to unblock porn sites and more with a VPN/proxy?
It's hard to tell an fixed answer to the question because it's simply decided by where you are.
First of all, you have to know that the VPN or proxy tech itself is legal, and what makes it illegal is the actual behavior you've done with it. If you live in a country in which VPN usage and watching porn are both banned and taken as illegal actions, you'd better not go against the law. If not, you are suggested to check out the related laws in detail in your country/company and confirm whether there's any fine or other penality case.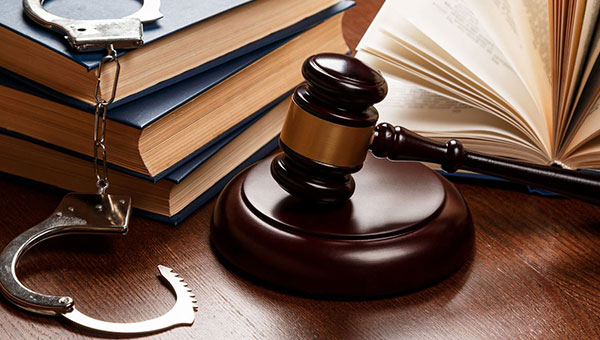 What's the difference between proxy service and proxy website for certain domain?
Broadly speaking, proxy services refer to those tools aiming to help users switch IP addresses to other places to be anonymous online or circumvent geo-blocking, which can be standalone software, browser extension, or online website. You are asked to choose a location to connect and then open banned sites manually.
We can also see some proxy links for many specific sites, especially many for porn and torrent sites. In this case, the proxy simply delivers you a direct access to any blocked site. As long as you click on the proxy link, you are redirected to it immediately without any other tools. Also, you can submit blocked site here to navigate to the page immediately. It also acts as a proxy but what makes it more welcomed is that you don't have to pick server to connect and type the link to visit, instead, the service provider gives a top-sites-navigation to make one-click-to-visit happen.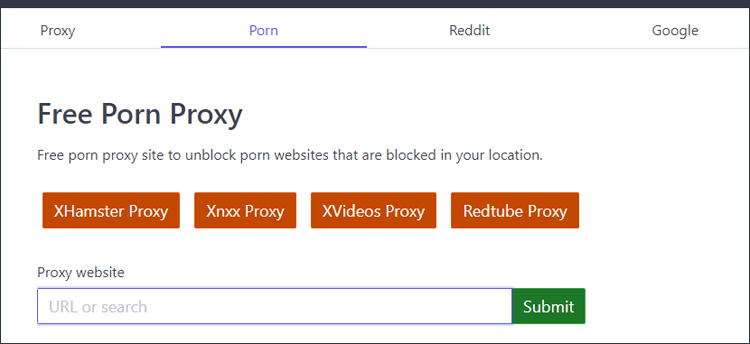 Why some site unblockers fail to work?
That whether a unblocked can remove the URL access ban depends on what kind of blocking you are encountering. If you are only censored by the network administrator and can access unblocking services like translator and URL shorter normally, then to a large degree you will get a satisfying outcome as to unblocking general information sites. However, if you are locating in a heavily censored countries like China, you will have no way to realize your goal but relying on a VPN or proxy to hide your IP address and go ahead with another one from foreign countries or regions. If you will take time on some sensitive content, VPN is more recommended thanks to its advanced encryption.
Verdict
Since the root cause of a website disallowing you to visit varies from situations, maybe the effort is made by your home country, your ISP, your parent, teacher, and employer, the web service provider or site owner, hence it's hard to tell all of those listed website unblocking workarounds are workable. However, VPN and proxy ways are undoubtedly more reliable to unblock website than others by virtue of its workflow, among which VPN is the only ideal solution for internet freedom and privacy.
Exercise your rights to privacy in digital age!
Get PandaVPN
7-day money-back guarantee