How to Unblock Messaging & VoIP Apps with Saudi Arabia VPN? Any Safe Freeware?
Vic Knott
2022.04.27
Articles & News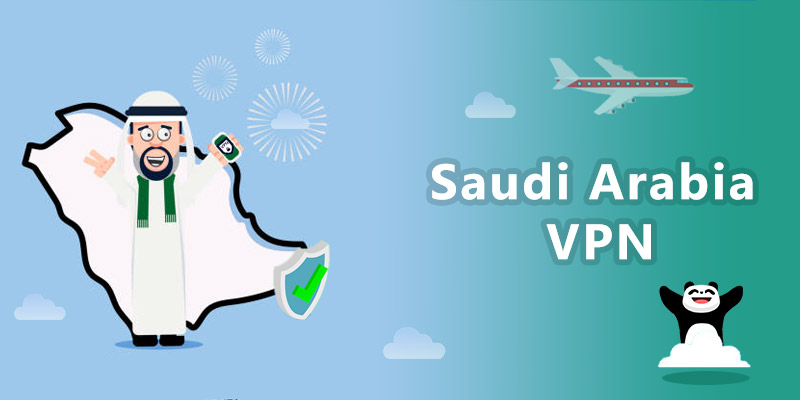 Saudi Arabia is often regarded as one of the top internet-censored countries worldwide for its heavy restriction on politically sensitive, regional, and adult-related content. If you want to get around it and to access or publish something in a secure way, you just need a piece of best Saudi Arabia VPN program.
Why Saudi Arabia VPN Is Necessary?
For the regulation reasons, some sites are not opened to people with Saudi Arabian IP address, leaving you a "Access to the requested URL is not allowed", " "This site can't be reached", or "No Connectivity" error message. Not only countrywide websites blocking ends your access to some pages, but also some local network's blocking rules keep you away from places that the employees, schools, public Wi-Fi owners don't want you to visit with their traffic. Plus, if you are a foreigner who plans to go to Saudi Arabia for work, business or travel, your daily-viewing streaming library and game may become invalid in Saudi region due to the regional marketing strategy.
All of those situations make the Saudi Arabia VPN an indispensable tool for geo-blocked content access. What's more, since VPN encrypts all of your traffic and data via the unique VPN tunnel approach, it's an ideal tool to enhance online privacy and security by masking your identity, locking and shielding your data and file transmitted online.
How to Unblock WhatsApp, Telegram, Websites etc. in Saudi Arabia?
If you are travelling to Saudi Arabia and happen to need a Saudi Arabia VPN to access normal websites, connect with your family or friends via WhatsApp, Telegram, Face Time, Signal, Facebook Messenger, Sky and Google Duo while there seems to be some restrictions, please get a best (free) KSA VPN that's workable for Saudi Arabia to solve the problem.
PandaVPN has over 3000 servers around the world, with which you can move your virtual IP address to many places outside the Saudi Arabia and regain the ability to communicate with WhatsApp, Telegram and all other possible apps normally.
You can free download and install it to your mobile or computer right away, and connect to a server location that's friendly to your target messaging or VoIP service, like the United States, with only one click. Once the VPN connection is made, you are free to access blocked websites, and make calls with your favorite app at will.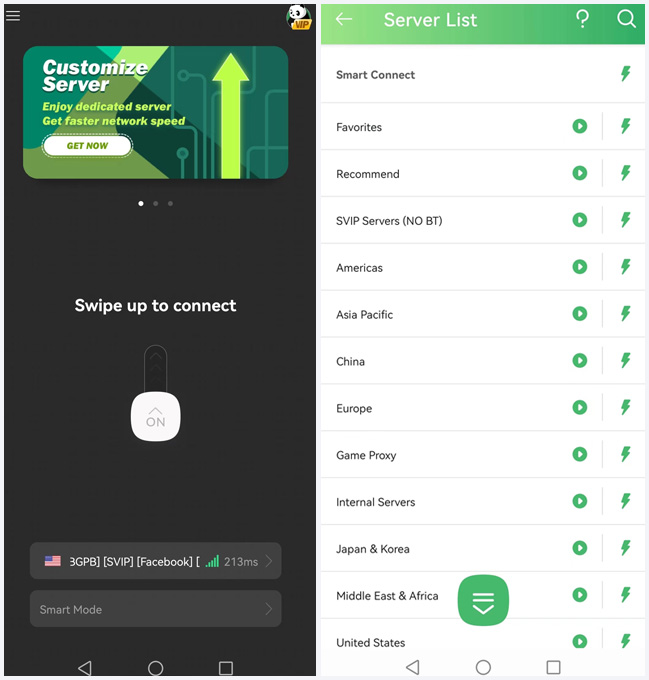 The good news is that both PandaVPN for iOS and Android have offer all new users a free trial chance. No need to create account manually, as long as you download and install it onto your phone or tablet, you will be logged automatically and start the free trial.
Online Censorship in Saudi Arabia
As mentioned above, Saudi Arabia is a typical Middle East nation with strict internet censorship and surveillance. Here, the government enables Communications and Information Technology Commission (CITC) as the industry regulator for DNS structure building and content filtering.
Although there's no detailed information on the exact site names Saudi Arabia has blocked, as a rule, they are most probably the ones hosting anti-government, offensive, illegal and "immoral" content, such as Saudi-royal-family-criticism sites, anti-Islamic sites, adult/porn sites, LGBT-supportive sites and so forth. Still, other similar news, posts, comments, materials published or shared online on social media platforms, messaging apps, as well as cloud services are still under Saudi's censorship.
Previously, CITC and internet providers did block some VoIP apps and social sites like Viber, FaceTime, WhatsApp, and Facebook Messenger to sweep the communication or information spreading approach for journalist, commentators,  critics, activists, etc. However, at present, it doesn't ban those big international internet services directly like some other countries (typically China and North Korea) do, but makes them accessible and asks the users to do self-censorship and sends service platforms requests for content removal straightforwardly. Some people even faced arrest and prison sentences. Examples like:
– In September 2017, Qatari news channel Al-Jazeera was blocked by Snapchat in Saudi Arabia, which was asked by Saudi authorities for the violation of local laws.
– In December 2017, a Canada-based Saudi dissident claimed that his self-created hashtag criticizing the General Sport Authority head was gone with no reason after thousands of re-tweets, with no official response.
– In August 2019, hundreds of fake accounts, pages, and groups tied to the Saudi Arabian government on Facebook and Instagram were taken down, which involved over one million people in total.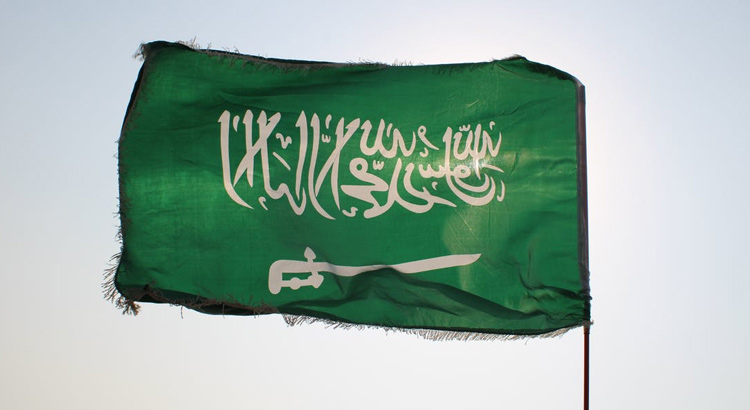 – In March 2020, a man who shared "COVID-19 news from unknown sources" was arrested by Saudi authorities and possibly faced both a prison sentence and a fine.
– A citizen in Saudi was caught by police due to he posted some child porn pictures on the web in December 2020.
– In April 2021, a 31-year-old aid worker called Abdulrahman al-Sadhan was sentenced to 20-year prison for mocking Riyadh government via Twitter account.
…
In conclusion, political media, sensitive social content, P2P torrents, pornography and pages related to illegal things are all restricted in Saudi Arabia. The authorities leverage commercial Internet blocking software product like SmartFilter to automatically check and remove certain disapproved categories of websites and information. At the same time, they will conduct overall web resources supervision to handle unwanted public voices online or even the speaker immediately.
Saudi Arabia VPN: 6 Factors to Determine a Quality One
There are a plethora of VPN services in the market. Then how to choose a robust best VPN for Saudi Arabia? You are suggested to take all of the following six factors into consideration, in case you would miss anything important to downgrade your privacy and security level.
1. Server Locations and Quantity: Server locations directly determine where you can locate yourself on the web, and surely the more the better. But you should check the quantity of server location and server number jointly because some VPNs do have satisfactory locations but relatively fewer servers.
2. VPN Protocols & Encryption: VPN protocol really matters since it decides how the data is routed between your machine and the server from VPN provider. Among a dozen of VPN protocols, OpenVPN and WireGuard are commonly regarded as top stable, fast and secure protocols for users to choose. Besides protocol, the encryption method a VPN use still means a lot for internet data security. More often, 256-bit ECC and AES are trustworthy solutions utilized by many top VPNs.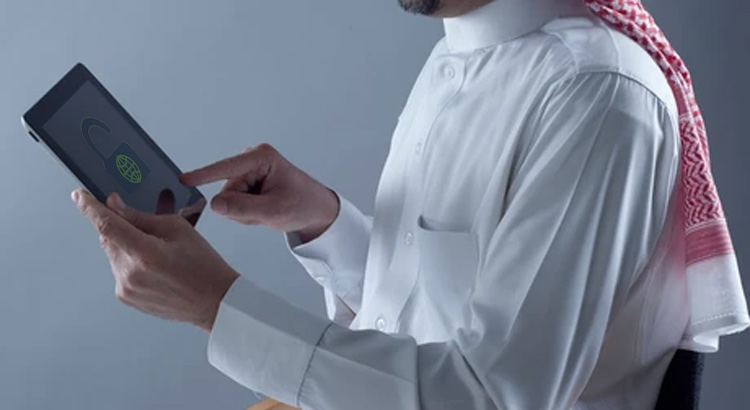 3. Server Speed: VPN speed is quite crucial for internet behavior, especially when watching HD/4K streaming videos, downloading P2P file and playing games. No VPN vendor could ensure an absolute lag-free and steady connection because it's affected by many elements like server distance, server type, and load, VPN protocol selection, encryption tech applied, your local network and hardware configuration. Therefore, you'd better test it at a different time with different servers before you buy a long-term plan.
4. Log Policy: Only when the VPN provider adopts zero-log policy can your online identity be totally hided and safeguarded. Most cost-free and even some so-called "0-log policy" VPNs actually collect and remain user's log data for further profit earning. VPN vendors can actually ask for third-party dedicated company to do audits if they love to show users a more convincing conclusion.
5. Price: An average rule is the longer plan you buy, the cheaper price you will get. Even so, there is still a big price gap between different VPNs. For a monthly subscription, it usually costs about $10. You will spend more on big brands if you leave no chance for yourself to try some second-tire yet still stellar VPNs. To own a longer-length product plan, you can enjoy a really low monthly cost, down to about 2 – 3 dollars a month.
6. Refund and Customer Support: This is the last but still quite crucial aspect when you are wondering how to select a VPN. Do confirm the refund policy carefully in order to avoid certain unexpected cases you cannot get a refund approval. Also, you can test the tech support of either instant or email service with what you want to ask to see whether they deliver professional, fast, patient, and helpful feedback. Nowadays, most VPN providers implement 24*7 customer service.
Best Saudi Arabia VPN Recommendation
PandaVPN is an easy, fast, secure and cross-platform VPN service for Saudi Arabia you can rely on. With it, you can hide your real IP address and pick any supported server location to enjoy the local IP address at will.
PandaVPN now places 3000+ ultra-fast servers in 80 countries and 180 locations worldwide, including but not limited United States, Germany, France, Finland (the country with the highest level of internet freedom), China, Russia, and Middle East Israel, UAE (Dubai), Turkey and Egypt.
No-log policy, 256-bit ECC encryption, multi-protocol support (OpenVPN included), enjoy 100% privacy protection with PandaVPN now!
Supported platforms: Windows, macOS, Linux, Android, iOS, and Android TV
Note: PandaVPN doesn't have servers in Saudi Arabia for special reasons, so do other top-rated products like ExpressVPN, NordVPN, PureVPN, ProtonVPN etc. However, you can run it normally with any other server supported and enjoy its features fully.
FAQs
1. Is Free Saudi Arabia VPN Secure to Use?
Most free VPNs are dangerous and hard to use. That's because those tools lack transparency to whether to collect and share user data for any certain purpose. And with a limited budget for product optimization or server expansion, users may be put at a low connection speed, as well as at risk of data leakage. If you've searched and checked VPN in Google Play or Apple App Store, you may still find an interesting phenomenon, quite a lot of "free" VPNs are not free at all and some even have no external official websites besides the store pages. You can't even trustw them from the very beginning.
2. Is (Using) VPN Legal in Saudi Arabia?
Firstly, you must know that although many VPN sites and servers are blocked by the Saudi Arabia government, quite a lot of individuals and companies still employ VPN software to unblock SA-unavailable sites like American Netflix, Hulu, and so forth. Until now, there's no exact law illustrating VPN usage is banned in Saudi Arabia and no example still on VPN usage punishment if there's no unlawful action. Then, even using a VPN is not illegal, if you leverage this tool to do illegal things,surely you commit a crime with a VPN and will live with related consequences.
Exercise your rights to privacy in digital age!
Get PandaVPN
7-day money-back guarantee