Why Is My VPN Not Connecting? How to Troubleshoot VPN Not Working Issue?
Vic Knott
2022.08.01
How-to Guides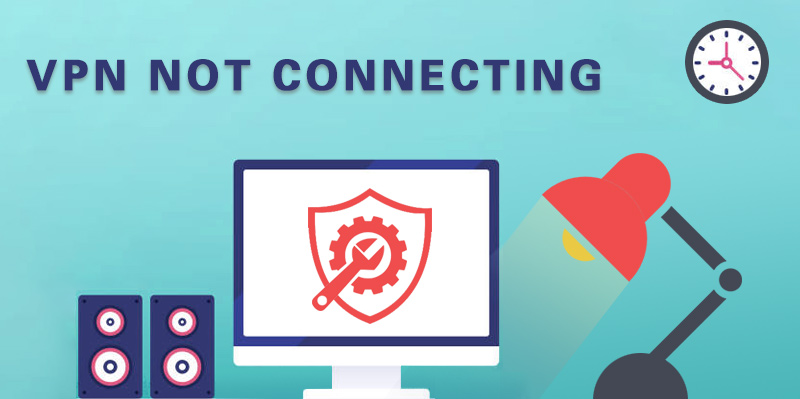 This is an easy guide on how to fix VPN won't connect to the internet error. Please try the troubleshooting steps one by one to figure VPN failed to connect issue out easily by yourself.
VPN app has become a smash-hit in recent years as the demands for web privacy and security are increasing globally, especially during the coronavirus lockdown time. When authorities take measures to control internet access to social media platforms, political sites, torrent sites, and alike disputable content, netizens will have to leverage Virtual Private Network service to unblock websites and enjoy geo-blocked resources as others do.
Also, ISPs, schools, companies and other parties may ban distracting, traffic-eating and any other unwanted sites to keep people more focused on learning, working and guarantee a healthy growing-up of the youngsters. Social networks, streaming platforms, P2P torrents download sites, and porn sites are typical examples of common online censorship. Under these circumstances, only with the help of an IP altering tool like VPN can you bypass the web access limitations and regain the ability to surf the web free.
VPN Not Connecting or Down All of a Sudden? 9 Ways to Fix It
For average users, as long as they don't set up VPN by themselves, but cost some pennies for a handy VPN program, starting the VPN connection is as easy as ABC:
☞ launch VPN software
☞ pick a server location
☞ one-click connect to the server immediately
However, the VPN not connection issue may occur for reasons. So the following part will list multiple troubleshooting methods to help fix VPN won't connect fast, with the possible reasons for this connection error alongside. If your VPN is down or the provider just ran away, and you are in a hurry for a quality VPN instead, you can get PandaVPN to make VPN connection without problem right away.
1. Try different VPN server or protocol
A mature VPN product usually has a large number of servers located in places all across the world, even including some regions with strict internet censorship are included like Russia. Back to the point then, since there are so many servers, it's not weird that some of them suddenly get problems or the hot servers are quite overloaded, especially during the peak hours. Therefore, the very first method to solve VPN's connection failure is to connect to some other servers, better from different locations. You can pay attention to the real-time ping value (ms) right near the server name (many offer this feature to help users find the fast server easily) and the lower, the less delay, the faster.
As to protocol, since the supported VPN protocols vary from programs and their performances also differ from place to place, in case the default protocol is not friendly with your current server and physical region, you can try to change the VPN protocol (e.g from OpenVPN to PPTP/WireGuard) under settings. If there's no option for VPN protocol, please check the routing modes or choices to see if there's items regarding OpenVPN (UDP/TCP), WireGuard, PPTP and IKEv2 and switch from one to another to try the VPN connection again.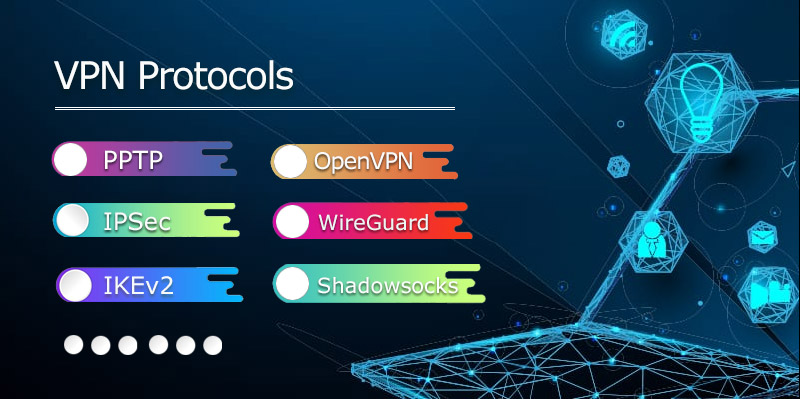 If the VPN pops up an error message like "invalid port number", please go to related settings and modify it to another one.
2. Check whether internet connection is OK
Imagine that if there's no internet connection at all, how can you run your VPN normally? So if you fail to connect to all, you are suggested to check the status of your internet connection. If the network is not connected, you can reboot your device, disconnect and re-connect the same (Wi-fi) network spot, check the router/networks settings, update computer firmware, or dial up your ISP for more tech help.
Even when the network status icon on your computer, tablet or mobile phone shows it's successful, try some other applications or browse any new web pages to see if it's really available.
3. Ensure there's a room for your connection
If you are using a premium VPN that supports multiple connections and you've shared it your family, friends, or colleagues, there's a possibility that it has reached the maximum connection limit or somebody else has disconnected your device from the account manager (if there is).
ExpressVPN warns "Connection Limit Reached" if there's no place for you from the very beginning. PandaVPN pops up a "Your server has been disconnected" if your device is removed by another user with the same account. So pay attention to the error alert message if there is. Even if you fail to fix the VPN not connecting problem, it's a useful message to have the tech support know your issue precisely.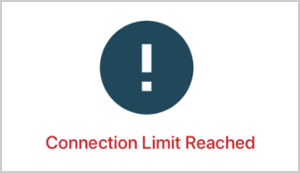 Currently, many VPNs start to increase the default number of simultaneous devices and enable users to customize the device number as many as they need. If you often come across this maximum connection problem, maybe it's time to add more devices.
4. Close firewall/antivirus app
For PC VPN users, they may don't know that the firewall (typically the third-party firewalls)  and antivirus software will block your VPN connection when they take the VPN as a threat to your machine when there are special geo-restrictions, network and security settings. If you trust the VPN, you can manually set the VPN as the antivirus & firewall exception and make it the whitelist member and disable the SSL/443  monitoring. When it's done, you'd better reinstall the VPN.
Alternatively, you can simply quit them once you won't really need them to secure your computer.
5. Update to the latest VPN sersion
Outdated VPN software versions may bring out unknown and bad user experience. If there's a connection bug and you happen to encounter it, nothing else you can do to fix the connection bug but upgrade the app to the most recent version. 
If you run the newest version, you can still uninstall and reinstall the VPN to see whether the connection gets back to normal. As you may feel from time to time, things sometimes go ahead in incomprehensible ways. After the installation, you are suggested to restart your device to have everything ready.
6. Wait for sometime to connect
This method is more suitable for getting around the "free VPN not connecting" matter. That's because due to the lack of servers and maybe a large number of users, free VPNs seem to be powerless to meet all connection requirements. Even the hot servers of a first-in-class VPN may let a portion of users down, let alone that from a small or say limited free VPN. Hence the advice for free VPN usage is to try to avoid the rush hours. (>>SEE ALSO: Free vs. Paid VPN)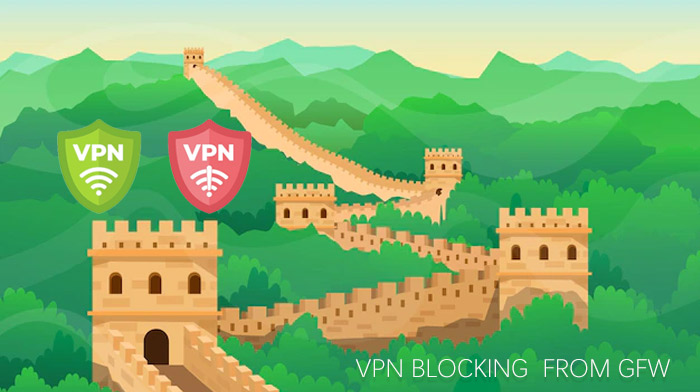 Also, in those most censored countries, it's common to see a VPN is out of work, especially in political sensitive period of time. At this time, you will have no way to go but wait for the hard time passing by.
If you just fail to connect to any dedicated server for streaming services like Netflix, HBO, Hulu, iPlayer and Disney+, most probably the servers are banned by the system of streaming platform intentionally. This way,  you will have no way to fix it but to give feedback to the VPN's tech support team and wait for them to renew the server as soon as possible.
7. Try the manual connection if it's allowed
Some VPNs like ExpressVPN and NordVPN not only offer ready-made one-click server connection features, but also allow users to manually configure a VPN connection with system-supported protocol like the L2TP/IPsec for Windows and PPTP/L2TP/IPsec for Android. That said, you can set up a new VPN connection on your device by yourself within the VPN app. For more detailed instruction, go ahead to the official support center to search and learn.
8. Contact customer service for help
Don't ignore this step to work VPN nor working error out. The tech support team of a business provider may consist of multiple or up to a dozen of members to receive, and answer whatever questions from customers. You can send them connection error screenshots, software logs, ask for the fastest server and setting recommendations as you like. If all workarounds are invalid, they may send you a special internal  VPN version as an urgent solution.
9. Pick a best VPN alternative instead
VPN not connecting to the server is a common problem that all VPNs must come across more or less. However, if your VPN facility often disappoints you with this connection trouble, well, you are proposed to throw it away and switch to another solid one like PandaVPN.
PandaVPN is an easy, stable, fast, safe and cross-platform virtual private network enjoyed by over 40 million users worldwide. With accelerated servers in 80 nations and over 170 locations, some of which are made especially for steaming, torrenting, and gaming, you can bypass geo-blocking easily and become anonymous online, with web privacy safeguarded tightly.
Smart mode is designed to help newbies connect to the fastest server immediately. For advanced users, more routing modes are provided for preferred traffic routing, split tunneling feature is preloaded to enable or disable VPN connection with target applications/web domains, and also an ad-blocker tool is employed by iOS and Android devices to keep you away from annoying ads automatically.


No-log policy, zero privacy leak, outside any organization for data collection and sharing, PandaVPN is a good choice for shielding your internet privacy and securing your personal data.
Hot searches: What affects VPN speed, How to choose a VPN
Final Words
Alghouth no matter what VPN you choose to use, you will more or less come across the VPN down or say not working issue. However, choosing a good VPN like PandaVPN will reduce the possibility of VPN not connecting matter.
Exercise your rights to privacy in digital age!
Get PandaVPN
7-day money-back guarantee