How to Watch HBO Max Outside the US? An HBO Max VPN Recommended
Tony Bennett
2021.09.10
Streaming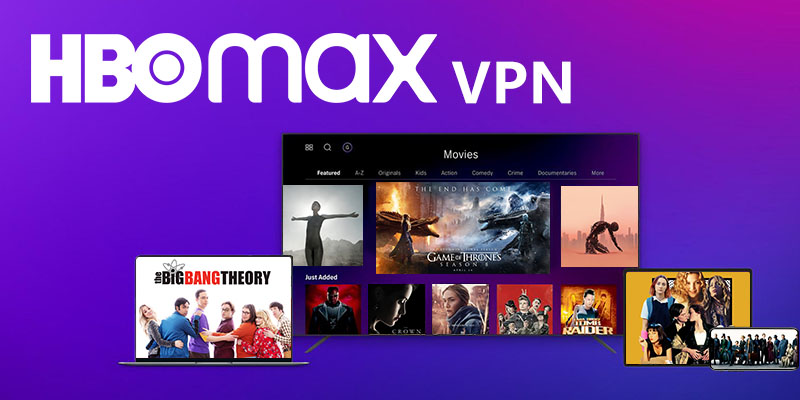 Mainly offering streaming service, HBO Max is an integration of HBO's TV favorites, blockbuster movies, and new Max Originals. However, HBO Max's streaming service works in the United States only. This is because HBO places geo-restrictions on its content for the protection of copyrights.
HBO restricts visits to certain content based on visitors' location. How can you watch HBO shows outside the US? With a VPN, it's easy to obtain the IP addresses that have access to HBO. Keep reading to know how to make it.
Why do you need an HBO Max VPN?
Visitors having no access to HBO are no stranger to the "HBO Max is not available in your region" error. Due to the international streaming rights agreements, HBO streaming services are only available in the United States. The geo-restrictions require that only users with a US IP address can access it.
How can you get a US IP address? Well, that's where you need an HBO Max VPN. First, let's figure out what a VPN is? VPN is short for "Virtual Private Network" and it has hundreds and thousands of servers to offer. Once you connect to a server, you get one IP address. Namely, if you want to watch HBO Max shows, just select a server located in the US to connect.
How does a VPN work with HBO Max?
How does a VPN work to let you access HBO Max? VPN acts as a virtual tunnel between you and HBO Max, where your real IP address is hidden. Instead, you'll get a virtual IP address situated in the United States.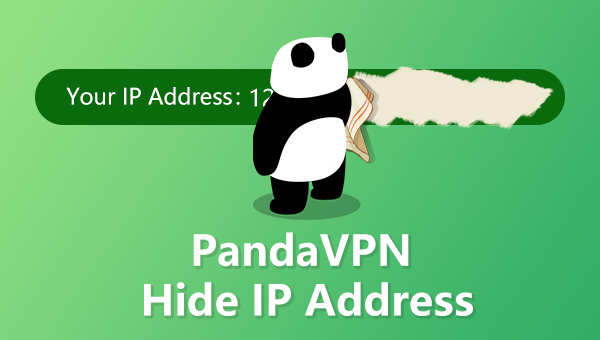 What you need to do is to connect to a US server only. Then your VPN provider will switch your actual IP address to the United States. HBO may notice you are using a VPN and detect your IP address. Don't worry. You have enough IP addresses to choose from.
How to select a good VPN for HBO Max?
Before we start recommending, let's check out what a good HBO Max VPN should look like:
√ Ability to unblock geo-restrictions to watch HBO Max everywhere
√ Large numbers of servers that perform well in different regions of the United States
√ Fast speed and stable connection for HD smooth streaming experience
√ Reliable log policy to record as little as possible information on you
√ Strong VPN encryption to protect your account and payment information from snooping eyes
√ Support for the most popular platforms, including Windows PC, macOS, iOS, Android, etc.
What's the Best HBO Max VPN?
PandaVPN is a reliable VPN in a boom. Based in Seychelles, it offers fast streaming speed and secure connection. Check what PandaVPN offers. That's the reason we recommend PandaVPN for you to unblock HBO Max.
Large Server Network in the US
Currently, PandaVPN has a total of 38 US servers, located in different regions, covering LA, Seattle, San Francisco, New York, Washington DC, Ashburn, Atlanta, Boston, Chicago, Dallas, Houston, Denver, etc.
High Speed to Ensure HD Streaming
Offering lightning-fast speeds, PandaVPN allows you to watch 4K HBO Max videos without buffering or lag courtesy. Always try to choose a server that is closer to your location. That makes your streaming speed faster.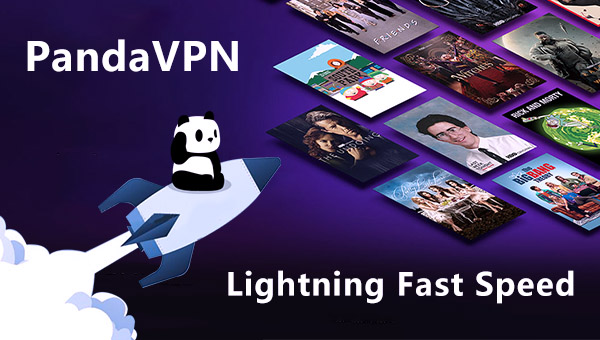 0-Log Policy for Your Privacy
With a zero-log policy supported, PandaVPN doesn't record the connection logs and activity logs. That includes your IP address, the start and end time of every connection, your browsing history, etc.
The registration of PandaVPN requires no user name and email address. Instead, you'll get a random number as your digital account. Even payment information is not necessary if you pay by bitcoin.
256-Bit ECC Encryption Algorithm
PandaVPN is based on 256-Bit ECC Encryption Algorithm, which is the strongest asymmetric encryption algorithm.
With the protection of PandaVPN, your connections to HBO are encrypted. They can't track down your actual IP address. Also, your ISP, government, and annoying hackers have no access to your viewing history.
See Also: 3 Tips to Stop ISP Tracking? >
Multiple Platforms Supported
PandaVPN supports the mainstream platforms, covering Windows PC, macOS, iOS, Android, Android TV, Linux, etc. Surfing the internet with PandaVPN, all of your commonly used devices will be under protection.
How to Watch HBO Max with PandaVPN?
Check the step-by-step guide to watch HBO Max with PandaVPN.
Step 1. Go to PandaVPN official site, click Get PandaVPN to get a random digital account, and set a password.
Step 2. Select a VPN plan and pay for it. The 1-year plan is available for as low as $2.49 per month.
Step 3. Download PandaVPN and install it onto your device.
Step 4. Open PandaVPN, connect to a US server and you'll have access to HBO Max.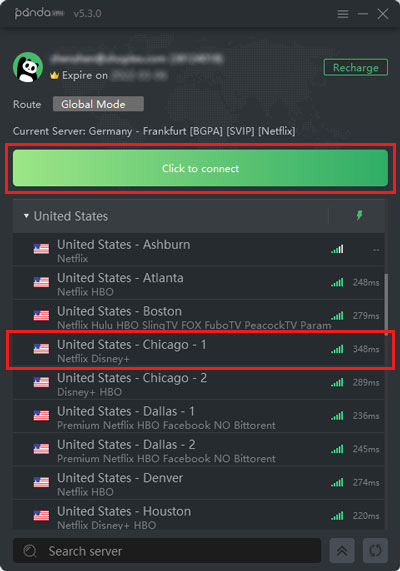 Step 5. Go to HBO Max, sign up, and subscribe to it. You'll be asked for a US credit card. If you already have a subscription, just log in.
Step 6. Now you can start streaming on HBO Max!
Conclusion
With PandaVPN, you can easily unblock the geo-restrictions and get access to amazing films and classic TV series on HBO Max. Located in Seychelles, PandaVPN is out of the government surveillance of the Five Eyes, Nine Eyes, or Fourteen Eyes alliance.
Free VPNs are bad options due to their low speeds and unstable connections. Furthermore, free VPNs are not safe to use. Viruses and malware are contained in their endless ads.
Hot Sites: Best 30 Free Movie Streaming Sites | Top 15 Torrent Sites
Exercise your rights to privacy in digital age!
Get PandaVPN
7-day money-back guarantee