Is Incognito Mode Really Safe and Trustworthy for Privacy, Just Like a VPN?
Vic Knott
2022.04.28
Online Privacy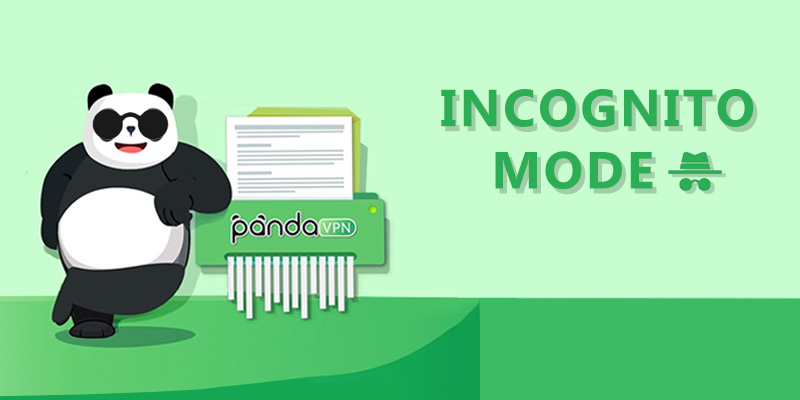 Private browsing, specifically Incognito Mode, (In)Private Browsing, Private Mode, or Secret Mode (varying from browsers), has turned into a basic functionality of a web browser, then does this type of thing really make you invisible online and help you achieve web privacy?
Previously, we've suggested five top private browser programs for people pursuing a more private browsing and private search engine for track-free searching, compared to using the internal feature of a browser Incognito Mode. Then why such an incognito or say private browsing feature is inferior to a dedicated browser, is incognito mode really secure, untraceable, and delivering you the incognito for secret browsing (accessing "inappropriate" websites maybe), shopping, banking, and so on secretly? After following this in-depth post, you will have the right answers in mind.
What Is Incognito Mode and Why Use It?
Incognito Mode is the private (browsing) feature of Chrome, which is currently the most widely-used cross-platform browser developed by tech giant Google, with over 64%, 66%, and 67% market share of desktop and mobile browsers according to StatCounter, NetMarketShare and Statista respectively. Although statistics from some other agencies like Stetic and Wikimedia are less than that, Chrome still tops the rank steadily.
Why this mode is created? In short, when you surf the internet in such an incognito window, everything you visit and all local data you input would be in another private session and won't be saved once you close the window. What does that mean? It means there's no corresponding history, cookies, site data, and personal information you input in forms recorded at all, thus anyone else using the same smart device won't discover what you've viewed, done and entered via the same Chrome browser at all. Sometimes, this incognito mode is also applied by online marketers and SEOers to have a better picture of "objective" search results.
Does Incognito Mode Really Safe and Make You Invisible?
The answer depends on the situation.
Firstly, generally, when you initiate the private browsing, regardless of what browser you work with actually (nearly all browsers have a private mode and we will share them in the following part), the default homepage will display you some details on what information this mode won't save and delete (e.g browsing history, cookies, site data, passwords, address, information entered on sites, download history) and warn you who will still be able to know your web actions, like your ISP, employer, school, and the site owner. 

Even some other setting options to help you achieve better internet privacy are preloaded sometimes, for instance, Chrome offers a "Block third-party cookies" option for stopping sites to track your behavior via cookies, Microsoft Edge permits you to "Always use Strict tracking prevention when browsing InPrivate" to block as many trackers as possible and show less personalized ads, Avast Secure browser inputs "Anti-Tracking", "Anti-Phishing" and "Adblock" choices for more advanced anonymity and security. Streaming or downloading "questionable material" like torrents, porn content, etc. is so dangerous that one is easily infected with malware, virus, and similar. Some people wish to avoid these dangers with incognito mode only, and most probably, that would disappoint them.
By knowing that, you will have your idea of whether it's safe to bank, shop or do other things with only an Incognito mode on within a browser.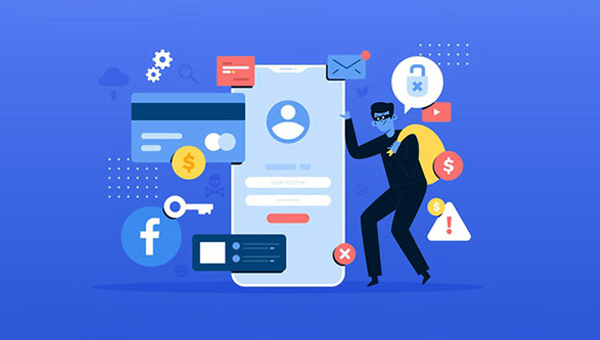 Yes, it doesn't improve your web security in essence, unless you only want to keep the ones who will use your device or the same (public) gadget/PC out of sight for your history and data. What's more, you are still visible to the "upper-parties" like ISPs, employers, and schools. If you want to be truly anonymous online, getting around tracing and censorship from your companies, schools, ISPs, governments, advertising agencies, hackers, etc., you should have your real location (specifically the IP address) disappear from the web and all of the data encrypted tightly so that no one can access, collect and steal for further usage.
Incognito Mode vs. VPN – Who's Better for Private Browsing
By virtue of internal VPN encryption, a VPN is able to lock all of your data and traffic so that nobody else can access and see what you've down on the internet. This makes VPN software a better choice for those who are seeking true online privacy, not only simply making the local browsing history invisible for people using the same machine and browser.
To mask IP address and encrypt data & information from any possible parties that will trace and save your data, you are suggested to prepare and run a quality VPN, a tool that's able to hide your IP address and supply you with a new one at your preferred location while building a locked tunnel for privacy protection. Thanks to the IP altering, you can also unlock websites and other internet services that are limited to access in your current place.
VPN apps are scattering here and there, which makes beginners a little confused about how to choose a stellar one. Here by taking simplicity, servers, connection speed & stability, available platforms, encryption, price and so forth into consideration, we highly recommend you to PandaVPN program.
PandaVPN is a throttle-free and log-free VPN that's available for major computers, laptops, smartphones, tablets, and TV devices. You can not only define what apps or domains to use VPN but also connect multiple devices with the same account simultaneously. If you are new to PandaVPN, there's a free trial for your iOS and Android gadgets too. (Free download it for a free trial on iPhone, iPad, and Android)
Do Other Browsers Have This Incognito Mode Thing?
Yes. As I've already mentioned in the very first paragraph, nearly all mainstream browsers, be it desktop-based or mobile-based, have this private browsing mode, with the same or different names maybe. You can take a look at some example details as follows:
| | | | |
| --- | --- | --- | --- |
| Browser Name | Private Browsing Feature | Browser Name | Private Browsing Feature |
| Google Chrome | Incognito (mode) | Avast Secure Browser | Private Mode |
| Safari | Private Browsing | Maxthon | Incognito Mode |
| Firefox | Private Browsing | Avant Browser | Private Mode |
| Opera | Private Mode | Samsung Internet | Secret Mode |
| Microsoft Edge | InPrivate Browsing | SeaMonkey | Private Browsing |
| IE / Internet Explorer | InPrivate Browsing | Chromium | Incognito |
| Brave | Private Window | Yandex Browser | Incognito mode |
| DuckDuckGo | Private Window | SlimBrowser | Private Window |
| Vivaldi | Private Window | Tor Browser | A private browser with no incognito mode. |
| UC Browser | Incognito | …… | …… |
This table just shows an array of browsers and the specific names they offer for private browsing. It's easy to draw that they simply share the same or similar names like "Incognito" and "private (window/browsing)". Only Microsoft Edge has adopted a relatively more special word – InPrivate. Also, Tor browser is an exception with no private mode because the browser itself works in a private mode, to protect anyone in use against online tracking and surveillance, and bypass censorship by nature.
How to Turn on/off Incognito Mode in Browser?
Forgive that I use "Incognito Mode" as a generic term for private browsing because it's the most known term of it. Considering any newbies who don't know how to enable or disable incognito mode in Chrome or other browsers, here we set three typical examples for your reference.
Example 1. Turn on/off Incognito Mode in Chrome
Launch the Chrome on PC for example -> Click the three-dot icon on the upper right corner of Chrome -> Click "New Incognito window" or press related hotkeys according to your system -> A black-colored window pops up, with a title of "You've gone Incognito".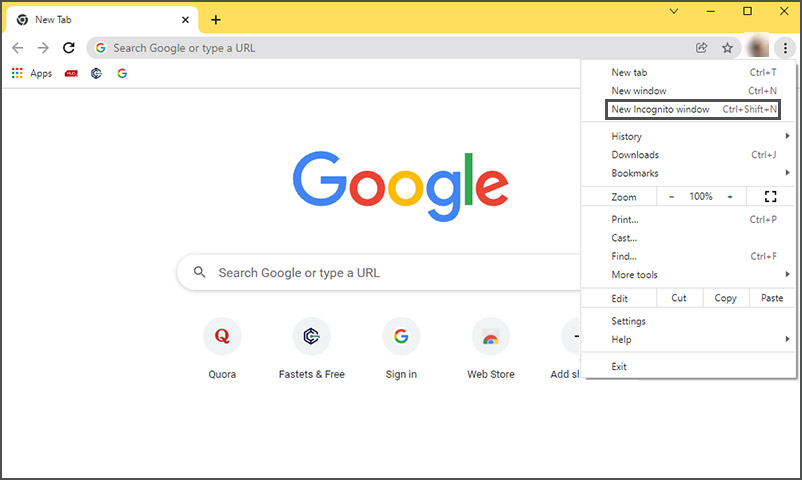 To disable Incognito Mode, simply close the browser window.
Example 2. Turn on/off Private browsing in Opera
Open up Opera on the laptop for example -> Click the left-top's Opera logo picture -> Click "New private window" -> A new window will be started alone, with a title saying "You are in private mode".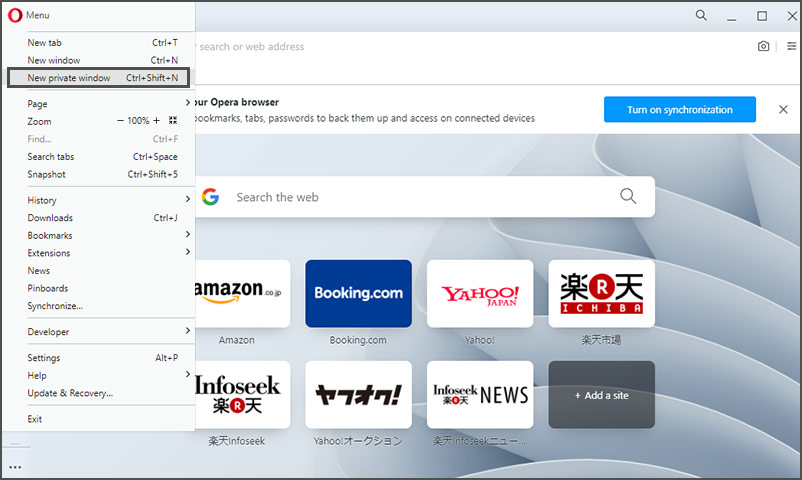 To close the Private browsing session, just quit the browser window, please.
Example 3. Turn on/off InPrivate browsing in IE/Internet Explorer
Run IE on Windows PC for example -> Click sawtooth-icon on the right-top position -> Navigate to "Safety" menu and click "InPrivate Browsing" -> the InPrivate Browsing is turned in another pop-up window.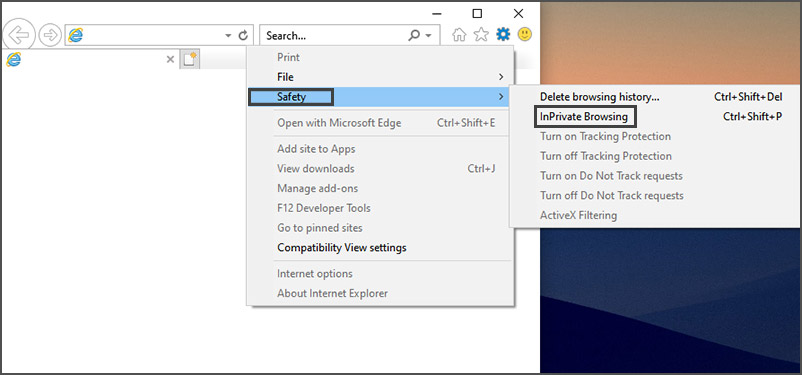 To end this InPrivate browsing, you need to shut down the InPrivate-enabled browser completely, but not merely a tab.
All browsers deliver you the incognito mode for accessing (inappropriate) websites and preventing data storage of these behaviors share similar workflow. If you don't seek it out anyway just like in Tor browser, in all probability, it has no private browsing function.
To Be Invisible from ISP and Internet Administrators, You should Use a VPN
Getting a VPN to become an invisible user. VPN features routing all traffic via encrypted VPN tunnel, hence is it's obviously better than Incognito to help average people stay away from spying eyes. Since VPN providers may also maintain the log, "no-log policy" is quite an essential factor when picking a VPN product. PandaVPN logs zero information of registered users, so just feel free to live with it and enjoy a safer, private, and less limited internet at will. Free download PandaVPN now.
Exercise your rights to privacy in digital age!
Get PandaVPN
7-day money-back guarantee