Linux VPN Download: Best 6 Paid & Free VPN for Linux
Tony Bennett
2022.07.11
VPN App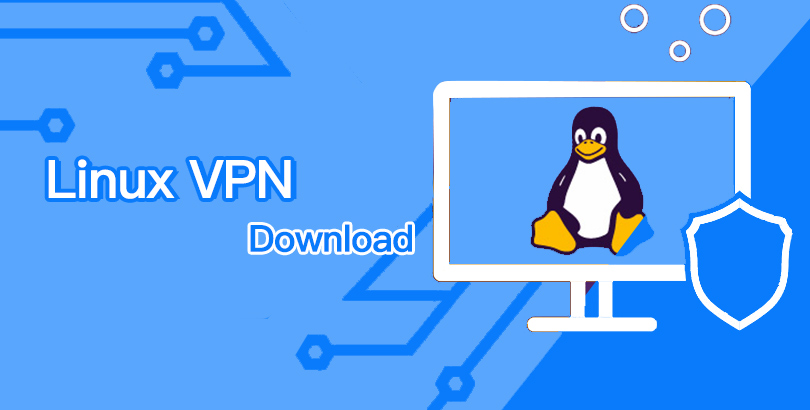 Does Linux need a VPN? Linux is widely regarded as the most secure operating system. However, Linux users can still encounter security threats, geo-restrictions on streaming or social media platforms, government censorship and more.
Downloading a Linux VPN to your device not only protects it from cyber attacks, but also allows you to bypass geo-blocking and access global networks without restrictions.
The following content covers the best 6 VPN Linux download. Include paid and free VPN for Linux, available for all popular Linux distros in 2022, such as Ubuntu, CentOS, Fedora, Debian, RHEL (Red Hat Enterprise Linux), Mint, etc. Just keep reading.
Best VPN for Linux – PandaVPN
Whatever Linux distribution you are using, you need a Linux VPN with easy installation, strong security, fast speed, and most importantly, compatibility with a wide selection of Linux distros including Ubuntu, CentOS, Fedora, Debian, RHEL, Mint, OpenSUSE, and more.
After a test of 30+ paid and free VPNs for Linux, we rank PandaVPN as the best one. The followings are key features of PandaVPN.
 OpenVPN & WireGuard – PandaVPN is based on OpenVPN and WireGuard, which are highly secure protocols that guarantee speed at the same time.
 Advanced ECC Encryption – Protect your connections from end to end in real-time with the highest level of ECC Encryption.
 No Log VPN – Keeps no logs that compromise your privacy. You even don't have to offer your email address and user name. Instead, PandaVPN automatically generates a random digital account.
 Fast Speed without Bandwidth Limits – Offer ultra-fast IPLC servers. All servers feature implemented patented acceleration technology. Set no bandwidth caps.
 Content Anywhere – Offering 3000+ servers in 170+ locations of 80 countries allows you to access all apps and services you need to work, stream and play without restrictions.
 Tailor your VPN –By default, three devices are online at the same time, but you can increase the number of simultaneous connections.
 Support Multiple Languages – Supports 12 languages, such as English, Turkish, Arabic, Russian, etc., and automatically chooses the language based on your device. No manual settings are required.
 Available on Multiple Devices – Compatible with a variety of OSs including Linux, as well as iOS, Android, Windows, macOS, and Android TV.
 7-Day Money-back Guarantee – All pricing plans have a 7-day money-back guarantee. Try it risk-free.
 Easy Setup VPN – Offer a user-friendly interface with a one-click Smart Connect button and a Quick Search feature that allows you to spot your target server.
 Seychelles VPN – Headquartered in Seychelles, an East African country outside of prying jurisdictions.
More Paid or Free VPNs for Linux
In addition to PandaVPN, many other VPNs work on Linux as well. Why did we choose PandaVPN as the best VPN for Ubuntu, Debian and more Linux distros? We compare PandaVPN with other several good VPNs for Linux and list them in the table below for Linux VPN download.
| | | | | | | |
| --- | --- | --- | --- | --- | --- | --- |
| VPN Linux download | PandaVPN | PIA | AstrillVPN | TorGuard | Mullvad | ProtonVPN(free) |
| Speed | Super-fast | Fast | Fast | Average | Fast | Average |
| Server Country | 80 | 84 | 56 | 50 | 39 | 3 |
| Lowest Price | $2.49 | $2.03 | $9.99 | $3.89 | $5.05 | / |
| Data Limit | N | N | N | N | N | N |
| Refund Policy | Y | Y | Y | Y | Y | / |
| Linux Distro Compatibility | Good | Good | Great | Great | OK | Good |
| VPN Location | Seychelles | USA | Seychelles | USA | Sweden | Switzerland |
Note: Many other reputable VPNs such as ExpressVPN, NordVPN, Surfshark, CyberGhost, etc., don't offer GUIs for Linux. Without a GUI (Graphical User Interface), you can't easily interact with an app installed on your device.
Linux VPN Download Step-by-Step Guide
Here we take PandaVPN as an example to show you how to complete the Linux VPN download steps.

Step 1. Download & Install
Click here to directly download PandaVPN Linux installation package or head to its downloading page to get it. Then, install it on your device whatever it is based on Ubuntu, CentOS, Fedora, Debian, RHEL, Mint, and so on.
Step 2. Sign Up
Enter the sign-up page, and you'll get a random digital account. Create a password for your account and you don't have to provide an email address. Next, select a subscription plan and pay for it. You can get the lowest price at $2.49 per month.
Step 3. Connect
Copy the installer to your desktop, give it a right-click, and choose "Properties". Check "Allow executing file as program" under the Permissions tab.
Then you can open PandaVPN on your Linux device and log in to your digital account. Click the "Smart Connect" button, and you'll be connected to the best server at the time automatically. Or, you can choose any server from the server list and then click the "Click to connect" button.
If you still have questions, follow the video instructions to download and set up a VPN on Linux:
What Is a Linux VPN Used for?
Stay in Charge of your Online Security
Linux keeps you in control of the processes on your device, but cyber threats are hard to avoid. Using a VPN for Linux-based devices protects you from viruses, DoS attacks, and other attack vectors. This is achieved by encrypting your traffic and routing it through a Linux VPN server to replace your IP address.
Be Anonymous to Browse the Internet
A VPN for Linux hides your real IP address and location and encrypts all the data you send out and receive. That keeps you invisible on the internet and protects you from the prying eyes of online advertisers and internet service providers.
No logging of your login credentials, files you download, and your search history improve your online anonymity. That way, the VPN provider has nothing to offer in case there is a mandatory provision of user information by the government agencies.
Access Global Content from Anywhere
There are internet restrictions in different areas. With thousands of VPN servers around the world, a quality VPN for Linux makes it possible to access the internet without borders.
Whether you're traveling abroad and want to watch your favorite streaming content as if you were back home, or whether you need to access websites and services that are blocked in your country or region.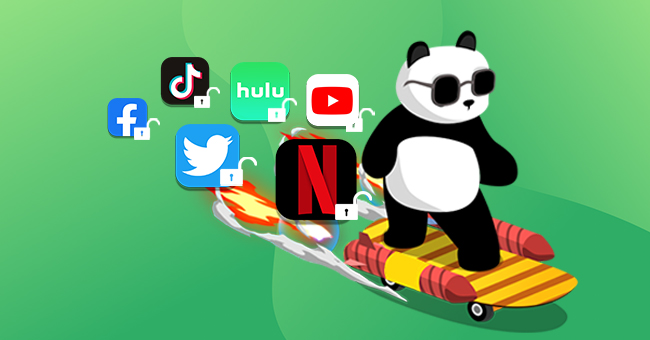 Fast Speed for Work, Streams and Entertainment
One of the biggest impacts on VPN speed is the server location. Connecting to servers that are closer to your geo-location usually generates faster speeds.
A fast VPN for Linux should have a server network with wide coverage across the world. That makes sure no matter where you are located, you can find a fast server to connect to and get a smooth connection for streaming, torrenting, and gaming.
FAQs for Linux VPN
Q: How many devices can I connect to PandaVPN at the same time?
By default, PandaVPN allows you to connect to 3 devices at the same time. However, you can tailor the subscription and increase the number of simultaneous connections.
Q: Can I try PandaVPN for Linux for free?
PandaVPN for Linux doesn't provide a free trial, but you can subscribe to it first and then ask for a full refund. PandaVPN for Linux offers a 7-day money-back guarantee.
Q: Is Tor safe on Linux?
As long as it is properly set up, Tor is safe on Linux. Tor uses nodes to route and encrypt your internet traffic. It keeps you anonymous by replacing your IP address with the node's IP.
However, Tor has vulnerabilities, for example, it makes internet connections slow and only works for web browsing. If you want faster speeds or need to unblock censored apps, a VPN is a better choice.
Q: Is there a free VPN for Linux?
As mentioned above, there are paid VPNs offering free versions. But generally, the free versions only support limited servers and speeds, a strategy to persuade you to upgrade to the paid plans.
We don't encourage you to use the so-called completely free VPNs. Most free VPNs are unsafe. They may contain malware and ads, which can expose you to data theft and ad tracker. More importantly, free VPNs can't guarantee a stable connection.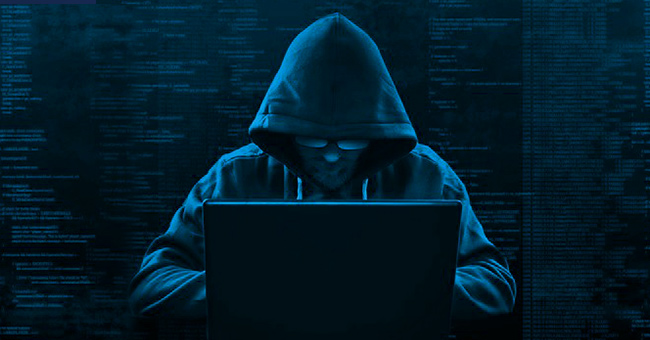 Q: Does Linux have a built-in VPN?
No, Linux doesn't have a VPN built into it. Many Linux distros offer a Network Manager, where you can configure a VPN connection. No matter OpenVPN Linux, OpenVPN Debian, OpenVPN Centos, WireGuard Linux, etc., you want to use, you'll need an outside server to connect to. How to set up a VPN on Linux?
Here comes a simple guide and we take OpenVPN as an example.
1) Open the Network Manager GUI, select the VPN tab, and then the "Add" button.
2) Select OpenVPN as the VPN type in the opening requester and press "Create".
3) In the next window, add the OpenVPN's server name as the "Gateway", set "Type" to "Certificates (TLS)", point "User Certificate" to your user certificate, "CA Certificate" to your CA certificate and "Private Key" to your private key file.
4) Use the advanced button to enable compression (e.g. comp-lzo), dev tap, or other special settings you set on the server. Then you can try to establish your VPN.
As you can see, the setup process is very complicated. Using a dedicated Linux VPN is much easier.
Exercise your rights to privacy in digital age!
Get PandaVPN
7-day money-back guarantee