iOS VPN Download: 12 Best Paid & Free VPN for iPhone/iPad of 2022
Tony Bennett
2022.07.08
VPN App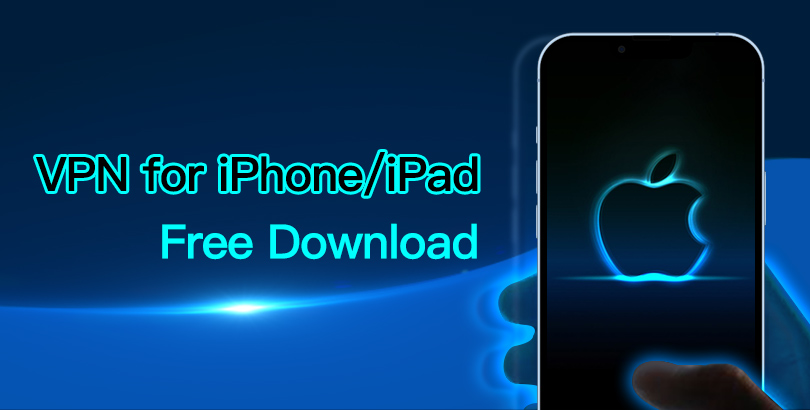 Can an iPhone be hacked? Yes, iOS devices can be hacked. Hackers can access your iPhone or iPad through unsecured Wi-Fi, third-party apps, or phishing links. It is easier to be hacked if your device is jailbroken. In this case, a malicious invasion may happen on your iPhone or iPad.
To protect your device security, you can install an iOS VPN or anti-virus software like McAfee. In this article, we're going to introduce the 12 best VPNs for iPhone/iPad and show you where and how to download an Apple VPN, with or without an app store.
12 Best Paid & Free VPN for iOS
What is the best VPN for iOS? We have tested a number of paid and free VPNs for iPhone and iPad and concluded our list of best iOS VPNs to download.
PandaVPN for iOS
PandaVPN is our top choice of paid iOS VPNs, offering a 7-day free trial. It is headquartered in Seychelles, a privacy-friendly country in East Africa. Support multiple VPN protocols and use strong encryption. Offer a monthly price as low as $2.49, available for the 1+1-year subscription plan. The followings are the other highlights of PandaVPN:
 3000+ Servers Worldwide – Offer 3000+ global VPN servers located in 170+ locations of 80 countries. Change your location and access the internet without geo-restrictions.
 OpenVPN & WireGuard – The OpenVPN and WireGuard protocol make sure a good balance between speed and security.
 ECC Encryption – Adopt the highest level of ECC encryption to safeguard your every connection.
 Strict 0-Log Policy – Use a random digital account. You don't have to offer an email address. Keep no logs of connection and activity.
 Fast Speed without Bandwidth Limits – Offer ultra-fast IPLC servers for streaming and torrenting. All servers feature implemented patented acceleration technology. Set no bandwidth caps.
 Malware Protection & Ad Blocker – Block malicious websites and protect your devices from malware. Offer a built-in ad blocker to provide you with an ad-free video viewing experience.
 Quick Search – PandaVPN for iOS supports a server search function to help you find the target server quickly and easily.
 Multiple Simultaneous Connections – One account supports three devices online at the same time. And you can tailor your subscription plan and increase the number of simultaneous connections.
 Multiple Devices Compatible – It not only works on iPhone and iPad, but also supports other devices including Windows PC and laptop, Mac desktop and notebook, Android phones and Android tablets, Linux-based devices, and Android TV.
 7-Day Free Trial – You have 7 days of free VPN trial to completely try it out. No server and speed limit.
 7-Day Money-back Guarantee – All pricing plans have a 7-day money-back guarantee. Try it with no risk.
More VPNs for iPhone/iPad
There are more options for Apple VPNs, paid or free. All come with various VPN protocols and reliable encryption. The table below compares the 12 best VPNs for iPhone and iPad:
| | | | | | | | |
| --- | --- | --- | --- | --- | --- | --- | --- |
| VPN iOS Download | Speed | Monthly Data Limit | Server Country | Lowest Price | Trial Length | Refund Period | Log Policy |
| PandaVPN | Super fast | N | 80 | $2.49 | 7 | 7 | No logs |
| ExpressVPN | Super fast | N | 94 | $6.67 | / | 30 | No logs |
| NordVPN | Super fast | N | 60 | $3.99 | / | 30 | No logs |
| Surfshark | Fast | N | 65 | $2.49 | / | 30 | No logs |
| CyberGhost | Fast | N | 91 | $2.29 | / | 45 | Metadata only |
| VyprVPN | Fast | N | 65 | $8.33 | / | 30 | No logs |
| PrivateVPN | Fast | N | 63 | $2.49 | 7 | 30 | No logs |
| IPVanish | Fast | N | 75 | $3.99 | / | 30 | No logs (US-based) |
| Hotspot Shield(free) | Slow | 15GB | 1 | / | / | / | Nontransparent |
| Windscribe(free) | Fast | 10GB | 10 | / | / | / | Metadata only (Ca-based) |
| ProtonVPN(free) | Average | N | 3 | / | / | / | No logs |
| Hide.me(free) | Average | 10GB | 5 | / | / | / | No logs |
As you can see, the free VPN apps for iPhone feature many limitations. VPN providers set the restrictions on server, data, or speed to tempt free users to upgrade to paid ones. So, a paid VPN is always the best choice if you have enough budget.
After a careful comparison of the above premium VPNs, we prefer PandaVPN.
PandaVPN provides super-fast speed and sets no data limits. It has a large server network around the world, even covering Africa. Offer a 7-day free trial and a 7-day money-back guarantee. You can get the lowest monthly price at $2.49, a total of $59.99 for the 1+1-year subscription plan. That's why we choose PandaVPN as our VPN for iPhone and iPad.
3 Methods for iOS VPN Download
How do I download VPN on iOS? Plenty of iOS users leave us a message asking this question. Take PandaVPN as an example and let's figure this out here. You can download this VPN for iPhone with or without App Store.
Method 1: VPN for iPhone Free Download from Provider Website
Step 1. Go to PandaVPN iOS version download page and click the "Free Download" button.
Step 2. This will lead you to the PandaVPN Pro download page on App Store. Get it installed on your iPhone or iPad.
Step 3. Open the VPN app and you'll see the random digital account that PandaVPN automatically generated for you. Then set a password and log in.
Step 4. Swipe up to connect or click any server offered in the server list. Then you can break through the restrictions and browse freely and securely.

Method 2: VPN for iOS Free Download on App Store
Step 1. On your iPhone or iPad, open App Store.
Step 2. Search for PandaVPN and get it installed on your device.
Method 3: Download VPN for iPhone Without App Store
PandaVPN offers the beta version for users who are looking for VPN IPA download for iOS.
Step 1. Install TestFlight, the official beta testing software from Apple.
Step 2. Download the installation package of PandaVPN beta through this link.
Benefits of Using a VPN for iOS
Stay Safe Wherever You Go
Your iPhone or iPad's security features aren't enough to keep you away from all digital threats. A VPN for iOS will keep you safe from hacker attacks, malware intrusions, or ad disturbs whether you are on the go, in a café shop, or working from home.
One or more VPN protocols such as OpenVPN or WireGuard are the basic to protect your apple mobile phone secure. Encryption algorithms add an extra layer of security for VPN. 256-AES and ECC encryption are widely used in VPNs for iPhone or iPad.
Keep Anonymous Online
IP addresses expose your personal information like your area code, ZIP code, or your city. In other words, third parties can use your IP to spot where you are located and where your internet connection is coming from. VPNs will hide your IP address and replace it with their alternate addresses. This makes you browse the internet anonymously.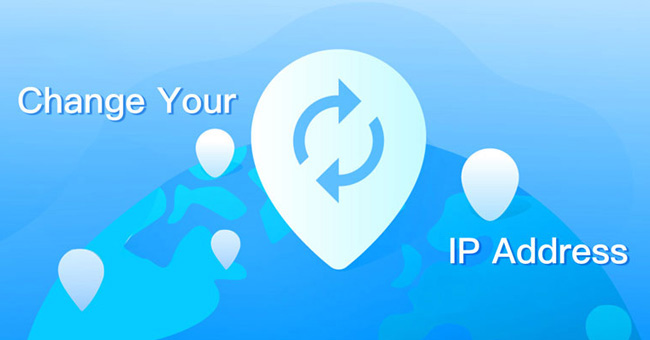 Not logging your personal information is a VPN's effort to protect privacy. No log VPNs for iOS don't collect or log data that you share on the network, such as login credentials, files you download, and your search history.
Access the Internet Without Borders
Internet censorship is common nowadays. Many people in the world have limited access to the global network. An iOS VPN can bypass geo-restrictions and let you access the internet without borders. On your iPhone or iPad, you can unblock the US Netflix, HBO Max, banned VoIP calling services, or websites and services that are restricted in your area or country.
Fast Speed to Stream, Browse or Work on iPhone/iPad
A powerful iOS VPN should offer an extensive server network across the world. That makes sure no matter where you are, you can find a server close to your location to connect to. A large network of servers keeps your VPN connections fast and stable so that you can stream, play games, and do web browsing and social chat without buffering or lagging.
FAQs about iOS VPN
Q: What is the best free VPN for iOS?
No, there isn't one. Quality VPNs cost providers a lot of money to operate and keep secure. Free VPN providers are not charities and they need to earn money. Advertising is the main way to go. Free VPNs place lots of ads and let them collect your identity information and browsing habits.
Even worse, according to the CSIRO study, there are about 38% of free services on the VPN market include malware software. This could pose a threat to the security of your iOS devices, such as data theft, remote monitoring, or being forced out of your account. Namely, most free VPNs are not safe.
Plus, free VPNs are hard to guarantee a fast and stable speed. Due to the limited number of servers, there are usually floods of users connected to the same one or two servers simultaneously. This can overload the server and slow it down.
If short on budget, you can try the free versions of the paid VPN apps we recommend in the list above. This kind of free VPN for iPhone or iPad is the common marketing strategy used by service providers. Their ultimate goal is to encourage free users to upgrade to paid subscribers. Therefore, these free versions usually come with limited servers or bandwidth caps.
Q: Is VPN on iPhone safe?
A quality VPN is definitely safe to use on iPhone. VPNs transfer your traffic through secure protocols like OpenVPN, WireGuard, etc., and encrypt your flow with strong encryption algorithms such as AES, ECC, and more. One thing to remember, check its privacy policy carefully before you purchase a VPN. A VPN with a strict log-free policy, for example, PandaVPN is the best choice.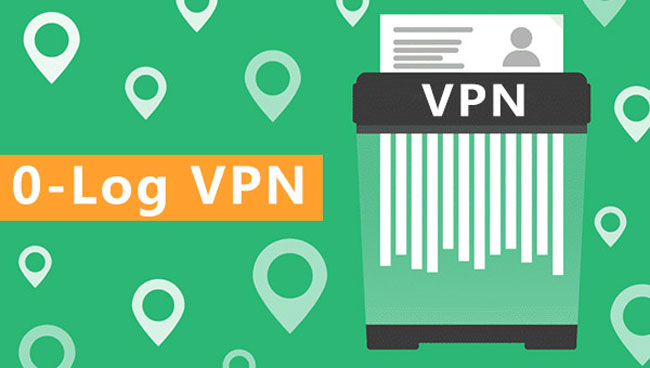 Q: Does Apple have a built-in VPN?
No, Apple doesn't have a built-in VPN. But iOS devices allow you to establish a connection to a VPN server. With the Personal VPN feature, you can create and manage a VPN configuration based on an IPsec or IKEv2 VPN protocol.
To configure a VPN, you'll need server addresses, as well as a username and password. You can find these details within the account of your chosen service on its website. Namely, you need to buy an iOS VPN. To be honest, using the dedicated app offered by the VPN provider is the easiest way to go.
Q: How do I set up a VPN on my iPhone without an app?
For those who want to manually set up the VPN for iOS, you can follow the steps below:
1) On your iPhone, go to "Settings > General".
2) Scroll down to "VPN" and type "Add VPN Configuration…".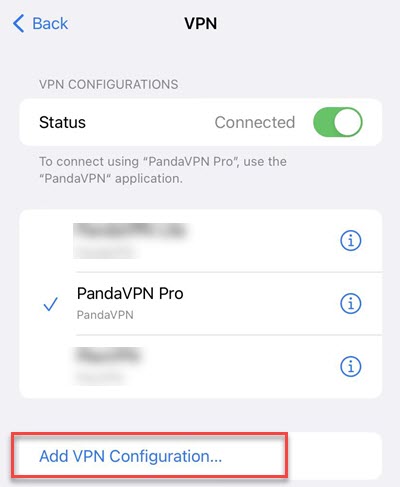 3) Enter the detailed information of your VPN provider. Description, server, remote ID, username and login password are required. You should be able to find them on your account page when you log in to the website.
4) Click "Done" and the settings will be saved.
5) Turn on the VPN by clicking the switch for the VPN profile, and you'll see a VPN icon at the top of your iPhone screen.
Q: Does a VPN drain the iPhone battery?
Just like other apps, VPNs accelerate your iPhone or iPad battery drain. A VPN for Apple, such as PandaVPN can consume 10-15% of the battery. And you don't have to leave the iOS VPN app on all the time. Instead, you can turn it off if you just use your phone or tablet to browse the websites you trust so that it won't run in the background constantly.
Exercise your rights to privacy in digital age!
Get PandaVPN
7-day money-back guarantee