Download VPN for Windows 11/10/8/7: 14 Best VPN for PC Free Download
Tony Bennett
2022.07.08
VPN App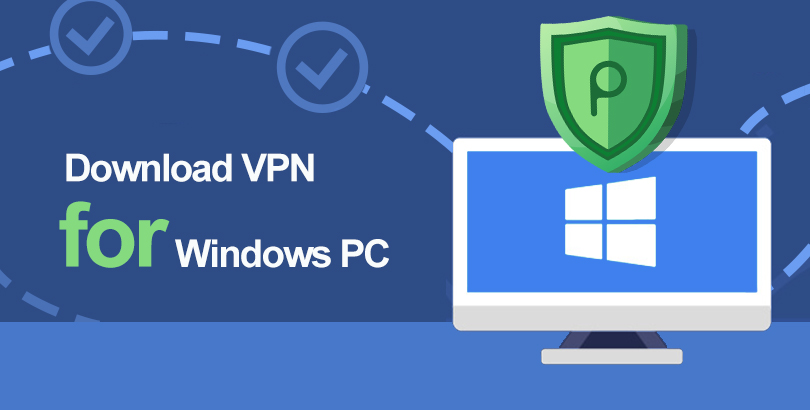 Internet restrictions are common nowadays. Content providers enforce restrictions for their multimedia products based on copyright and geolocation.
For example, Netflix limits access to certain content based on subscribers' location. Game publishers are also found to place geo-blocking on games. Using a VPN can change your geo-location virtually, which is the best way to unblock geographically restricted content from anywhere.
Plus, the rise of privacy breaches and malicious attacks online is another reason that people are looking for a VPN for Windows PC or laptop. In this article, we will introduce the 14 best VPNs for PC (Windows 11/10/8/7) and show you how to download and set up a Windows VPN on your device.
14 Best VPN for PC Windows (Paid & Free Included)
Tested on many VPNs, we conclude a list of the best paid and free VPNs for Windows. All of them feature security and privacy. More importantly, they allow you to change your virtual location and bypass geo-restriction.
PandaVPN for Windows
PandaVPN is the best VPN for Windows we recommend. PandaVPN locates in Seychelles, an East African country where laws protect Internet privacy. The government does not share information with the 5 Eyes, 9 Eyes, and 14 Eyes Alliance countries. Namely, PandaVPN is a private VPN for PC Windows. Here are more key features of PandaVPN.
 3000+ Global Servers – Offer 3000+ VPN servers across the world in 170+ locations of 80 countries. Relocate your location and access the global network without restrictions.
 OpenVPN & WireGuard – Based on the OpenVPN and WireGuard protocol, PandaVPN keeps an excellent balance between speed and security.
 ECC Encryption – Adopt the highest level of ECC encryption to safeguard your every connection.
 Strict 0-Log Policy – Use a random digital account. No email address is required. Keep no logs of connection and activity.
 Split Tunneling – Allow particular websites to skip the encrypted tunnel. You determine specific websites on your Windows laptop or computer to be protected by PandaVPN.
 Smart Connect – Support a one-click smart connection and automatically connect you to the best server at the time.
 Quick Search – Search for the target server in the search box at the bottom of PandaVPN for Windows. This helps you find the preferred servers easily and quickly.
 Tailor Subscription Plan – Connect to three devices at the same time by default. You can tailor the subscription plan and increase the number of simultaneous connections.
 Multi-Languages Supported – Support 12 languages, including English, Turkish, Arabic, Russian, etc. And PandaVPN will automatically determine the language based on your device. No manual settings are required.
 Multiple Devices Compatible – It works on Windows PC and laptop, as well as other devices including Mac desktop and notebook, iPhone and iPad, Android phones and tablets, Linux-based devices, and Android TV.
More Good VPNs for PC
There is more VPN software for Windows PC or laptops to choose from. We tested many paid and free VPNs for Windows and found the following good ones for Windows that are safe to use. All of the above PC VPNs are compatible with Windows 11/10/8/7 desktop and laptop. Check the table to know their pros and cons.
As you can see, free VPNs for Windows produce slower speeds than paid VPNs and don't work for streaming, torrenting and gaming. Two main factors influence the speed of a VPN. Data limits restrict the full playback of a streaming video. And limited servers cause VPN connection congestion. That's why we prefer to use premium VPNs on our Windows computer.
After comparing the above-mentioned paid VPNs, we ranked PandaVPN as our top choice.
PandaVPN features fast and stable connection speeds perfectly for streaming, torrenting, and gaming, as well as web browsing. WireGuard, OpenVPN, and ECC encryption shield your online privacy and traffic. Use a random digital account as your login credentials and you don't have to offer your email address. This adds an extra layer of anonymity.
Its server network covers 80 countries around the world, even Africa. This means you can always connect to a server closer to your location and unlock internet restrictions with a faster speed. The 7-day money-back guarantee is a bit short, but PandaVPN for iOS and Android have a free VPN trial for up to 7 days. The price is as low as $2.49 per month, which is a competitive price.
VPN Setup on Windows PC or Laptop
How can you download VPN for PC? Take PandaVPN – the safe and fast VPN for PC as an example, and we'll show you the detailed steps to download and install VPN on Windows PC or laptop.

Step 1. Download and Install
Download the PandaVPN Exe installation package or enter its official downloading page for this VPN free download for pc. Then get it installed on your computer or laptop.
Step 2. Sign Up
Head to PandaVPN's sign-up page and get a random digital account. You don't need to offer an email address. Just set a password for your account and keep it in mind. Then choose a subscription plan.
The best deal goes to the 12+12-month plan, coming with a monthly price of $2.49. Next, select a payment method and complete the payment.
Step 3. Connect
Run PandaVPN for Windows and log in to your digital account. PandaVPN supports smart connection. Simply click on the "Smart Connect" button. Or, you can select any server from the server list and then click the "Click to connect" button.
Or, follow the video instructions to download PandaVPN for Windows PC or laptop:
Advantages of Using a VPN for Windows Laptop or Computer
Shield your Online Security
Free public Wi-Fi is convenient but comes with risks. Remember to turn on a VPN app for your Windows laptop or computer every time you connect to a free Wi-Fi hotspot. This protects you from potential cyber threats.
With free public Wi-Fi, cybercriminals are stealing your bank card information, advertisers are ready to collect your personal information and online browsing history, and hackers hide in the shadows waiting to plant malware on your device. Using a VPN can keep you safe from online risks.
Take Control of your Privacy
With your IP address, third parties can easily access your location and track your online activity.
With a VPN for PC, the data you send and receive is encrypted. ISPs have no longer access to see when, where, and how you browse the internet on your Windows computer or laptop. Apps you are using track and profile you effortlessly. Connecting to a VPN on your Windows laptop or desktop computer can limit their collection of your online privacy.
Moreover, A VPN separates your location from your behaviors online. What the Government agencies monitor is one of the alternative addresses offered by the VPN provider, instead of your real IP address.
Access the Global Network
The huge server network worldwide makes sure that you can bypass the internet restrictions and access the global network. No matter where you are, you can find a high-speed server to connect to. With a VPN, you can unblock whatever websites and apps you want.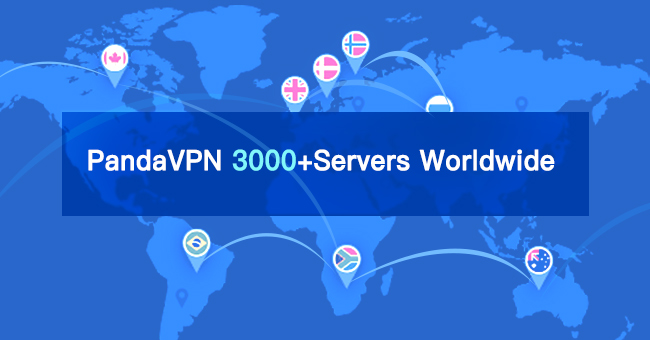 Because there are so many servers and no line congestion, VPNs always provide high-speed connections. So, you can stream the US Netflix, unblock Skype and other VoIP calling services, try out new games, download torrents, etc., with a fast and stable connection.
Stop ISP Throttling for an Unlimited Bandwidth
ISP throttling is common in daily life, such as live streaming lag, video platforms reducing video clarity for smooth playback, and game lag. ISP throttling limits the speed of your Internet connection. With a Windows PC VPN, your computer's traffic will no longer be monitored by ISPs. That means that ISPs will have no access to limit your Internet speed based on your online activity.
FAQs about VPN for PC Windows
Q: Which VPN is best for PC free?
All free VPNs come with limitations, such as smaller server networks, slow speeds, or a lack of security features. If you are short on budget and able to put up with some limitations, you can try Hotspot Shield for PC, Windscribe for PC, ProtonVPN for PC, TunnelBear for PC, and Hide.me as mentioned in the table above.
Offering 10 free servers, Windscribe is the best free VPN for PC Windows that offers comparatively fast speeds. It supports web browsing and torrenting but has a data limit of up to 10 GB every month. You have to know that this free VPN keep logs and its provider comes from Canada, a member of the Five Eyes.
We do not recommend the following free VPNs for PC. Instead of protecting your online security, they harvest your private information and sell it to advertisers to make money.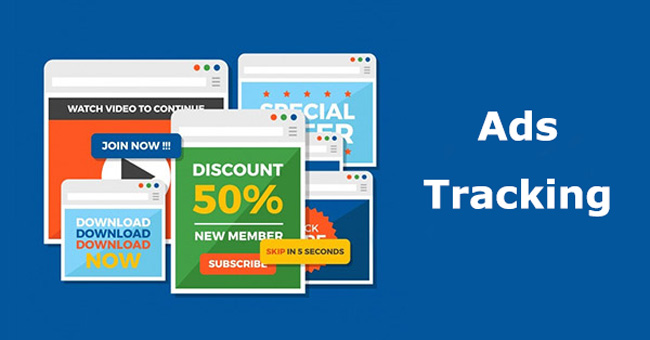 1) TurboVPN for PC is an unsafe free VPN. It keeps logs and cooperates with advertisers to sell third-party ads. We also detected DNS leaks, unsafe permissions, and malware. Namely, using TurboVPN brings risks to your privacy and computer security.
2) SuperVPN doesn't have an official website, which is a red flag. And there isn't a SuperVPN for PC. Instead, SuperVPN by SuperSoftTech is compatible with devices that run Android 4.1 or later only. With a vague logging policy and suspicious links to China, it's an insecure free VPN and we discourage you from using it.
3) Psiphon Pro for PC is not safe to use although it works to unblock content in censored countries. Speeds are terrible and this Windows VPN doesn't work with Netflix or torrenting. It keeps logs and shares your private information with advertisers.
4) There isn't a Thunder VPN for PC. Thunder VPN only works on Android devices and comes with weak encryption, an invasive logging policy, and slows speeds. Plus, it doesn't unblock US Netflix and it doesn't support torrenting.
Q: Does Windows 10 have a built-in VPN?
Not really, but Windows 10/11 allows you to manually set up VPN connections. You can find a "VPN" option listed under the "Network & Internet" setting on your Windows laptop or computer. However, it just offers an option to "Add a VPN connection". That means you still have to sign up for a third-party VPN app and then complete the details of the VPN you subscribed to here.
Even worse, the built-in Windows 10 VPN client requires you to set up individual connection profiles, with only one server address and one protocol for each. That's fine if you connect to the same couple of servers every time, but it's horrible if you need to quickly switch between lots of addresses.
Q: Can you be tracked if you use a VPN on Windows PC?
A VPN offers better privacy, but it's not impossible to be tracked. VPNs that keep logs are likely to be tracked by the government. So, it's important to choose a VPN with a strict log-free policy, for example, PandaVPN.
Never use those totally free VPNs that collect your data and share it with advertisers. All of the "free" VPNs we recommend in this article are the free versions given by paid VPNs. Providers offer the free version to encourage you to upgrade to a paid user.
See Also: Are free VPNs safe to use?
Q: Will PandaVPN slow down the speed of my PC?
VPN speeds are influenced by a lot of factors. For example, the server location affects your connection speed. The closer the server is, the faster speed you can get. If there are too many people connecting to one server simultaneously, the speed also drops.
Through speedtest.net, there is little change in internet speed before and after connecting to PandaVPN. This is mainly due to its huge server network all over the world.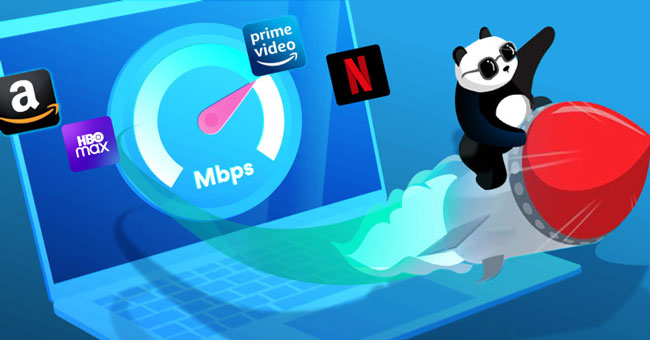 Q: How do I use PandaVPN for Windows?
Tap on the Smart Connect button, and you will link to the best server with the least load at the time. Alternatively, you can manually choose a server to connect to.
There is a list of VPN servers by geographic location. Also, you can easily find dedicated servers for streaming, gaming, or torrenting. Besides, a search function is offered for you to directly search for your target server in the search box at the bottom of PandaVPN for Windows.
What's more, PandaVPN offers several routing methods. You can switch routing methods as you like.
Exercise your rights to privacy in digital age!
Get PandaVPN
7-day money-back guarantee