Spotify VPN: How to Unblock Spotify & Access It Anywhere for Music/Podcast Streaming
Vic Knott
2022.09.08
How-to Guides
Streaming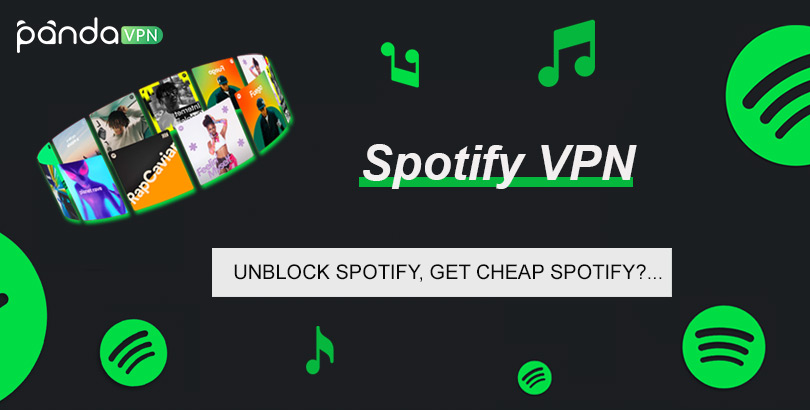 Does Spotify support Spotify VPN? How to use the VPN to unblock Spotify streaming service at any place and even get cheap Spotify Premium?
Spotify is the most prevalent audio streaming platform on the planet. Since its launch in 2008, it now has over  80 million tracks in total for music and podcasts, 95% of them are music titles. As the connection between artists and music fans, podcasters, and listeners, Spotify has not only worked hard to expand its audio library, but also make its service available in more than 180 countries and regions around the world. Even so, Spotify is still unavailable to use under many situations. If you'd like to remove the blocking, you are suggested to seek help from a Spotify VPN.
What's Spotify VPN?
Let's begin with what is VPN. VPN is a widely used online privacy protection and free web access tool in this digital age, with which people can not only  be anonymous online with IP address hidden from the ISP or so and all data encrypted, but also be enabled to unblock any website and service with another "physical location" instead. If online privacy is the first concern of a VPN, then net freedom is an add-on that one can enjoy with a VPN app.
Similarly, Spotify VPN is the one that works with Spotify website and app. But you have to know that not all VPNs can act as the best VPN for spotify since due to this or that reason, some just fail to support Spotify and other streaming services like Netflix at all.
Here a solid streaming VPN – PandaVPN – is recommended to users in demand. With it, no matter you are in places where Spotify is banned or unavailable, or you are just going abroad and want to enjoy the local music library, you can make it happen with the aid of VPN.
How to Unblock Spotify Service with a VPN?
By following the 3 easy steps below, you can have Spotify (Free/Premium) unblocked immediately at work, school, and any Spotify-unavailable countries like Russia and China:

Step 1. Create VPN Account
Get PandaVPN account with a proper plan according to your actual need. If you are on a short-term holiday or business trip abroad, you can try it with 1-month plan.
Step 2. Sign in to VPN
Download and install it on your target music and podcast listening device, then sign in to the account with the information created in step 1 to go ahead.
Platform supported: iOS, Android, Windows, macOS, Linux, and Android TV.
Multiple connections are permitted for family and friends.
Step 3. Enjoy Spotify
Connect to a server where Spotify is supported like the United States, Japan, and Sweden, or the server of your hometown, and then stream what you like on Spotify at will. Please choose VPN mode (e.g WireGuard Mode, OpenVPN Mode, and Global VPN Mode) for the very first secure connection in case it won't bypass the restriction. No bandwidth throttling or connection speed restriction garuantees you an unlimited Spotify streaming on computers, pads, and mobiles once it's unblocked.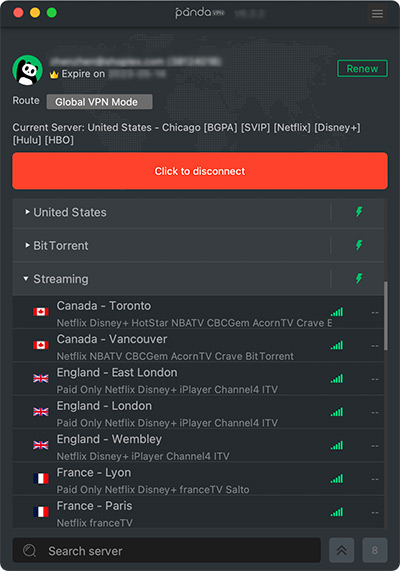 * Spotify Free offers tons of music and podcast for registered users to have fun with. But it provides ads, allows less control on audio quality and limits the features. If this disappoints you a lot, you can upgrade to premium to say goodby to ads disruption and stream up to 320kbit/s sound qualit. Better still, free 3-month premium trial activity is available now.
Main Reasons for Spotify Ban/Unavailability
– Users in some strictly-censored or sensitive countries are unable to get Spotify since it's closed here. For instance, Spotify suspended the paid service in Russia in March 2022 due to the breakout of Russia-Ukraine war and Russia's laws to restrict further information access, China blocked Spotify and numerous other "foreign websites and services" because of its rigorous Internet censorship. Oftent at this time, music lovers will receive "Spotify is not available in your location" messenage or even end up with an page saying "This site can't be reached", "403 Forbidden" when visiting its homepage, or search "Spotify" on appliation stores but there's no result.

– Users in those countries with less internet penetration rate or people here are unwilling to pay for licensed music, such as in North Korea, the general citizens are not allowed to access the web, not to mention make a leap for streaming audio appreciation.
| | |
| --- | --- |
| Europe | United Kingdom, Italy, Germany, France, Finland, Iceland, Ireland, Greece, Poland, Portugal, Romania, Turkey, Ukraine, Serbia, Slovakia, Slovenia, Spain, Albania, Austria, Balearic Islands, Belarus, Bermuda, British Virgin Islands, Czech Republic, Denmark, Estonia, Greenland, Hungary, Jersey, Latvia, Lithuania, Moldova, Monaco, Montenegro, Montserrat, Netherlands, Norway, Sweden, Switzerland etc. |
| North America | United States, United States Minor Outlying Islands (Navassa Island, Baker Island, Howland Island, Jarvis Island, Johnston Atoll, Kingman Reef, Midway Atoll, Wake Atoll), United States Virgin Islands, Bahamas, Canada, Costa Rica, Haiti, Mexico, Nicaragua, Panama etc. |
| South America | Argentina, Aruba, Bolivia, Brazil, Chile, Colombia, Ecuador, Guyana, Paraguay, Peru, Sint Maarten, Suriname, Uruguay, Venezuela |
| Oceania | Australia, Bonaire, Christmas Island, Cocos (Keeling) Islands, Cook Islands, Fiji, Kiribati, Marshall Islands, Micronesia, Nauru, New Zealand, Niue, Norfolk Island, Palau, Papua New Guinea, Saba, Samoa, Sint Eustatius, Solomon Islands, Tokelau, Tonga, Tuvalu, Vanuatu |
| Africa | Benin, Botswana, Burkina Faso, Burundi, Cameroon, Democratic Republic of the Congo, Egypt, Kenya, Lesotho, Liberia, Libya, Madagascar, Mali, Morocco, Mozambique, Namibia, Niger, Republic of the Congo, eychelles, Sierra Leone, South Africa, Tanzania, Uganda, Zambia etc. |
| Asia | Armenia, Bahrain, Bangladesh, Bhutan, Cambodia, Georgia, Hong Kong, India, Indonesia, Iraq, Israel, Japan, Jordan, Kuwait, Lao People's Democratic Republic, Macao, Malaysia, Maldives, Mongolia, Nepal, Oman, Pakistan, Philippines, Qatar, Saudi Arabia, Singapore, South Korea, Sri Lanka, Taiwan, Thailand, United Arab Emirates, Uzbekistan, Vietnam etc. |
* Check out all countries and regions where Spotify is available
– When connecting public network at school or company, people are tend to be disabled to access streaming sites including Spotify because the administrators might do content filtering for more focused learning, more efficient working and saving the bandwidth (cost) at the same time.
– Spotify also leverage geoblocks to distribute users varying content according to physical locations. That said, a user in one country or region is only allowed to access the library in this place, just like Netflix and other streaming services do.
FAQs on Spotify VPN
Many questions regarding VPN for Spotify are asked in Spotify Community and other forums, and below some typical ones are picked and explained in detail for a reference.
Q: Does Spotify support VPN?
Currently, there's no clue that Spotify sets rule to block VPN usage, although some users claim their Spotify apps run abnormally when VPN is onn and request the support team to fix the VPN issue.
Q: Why Spotify goes offline when connecting to VPN?
Sometimes, Spotify is suddenly "blocked" and goes "offline" on Linux or other systems when the VPN connection is made. More often, a paid VPN will work with Spotify unless it makes statement officially or they tech support team tells you about the problem.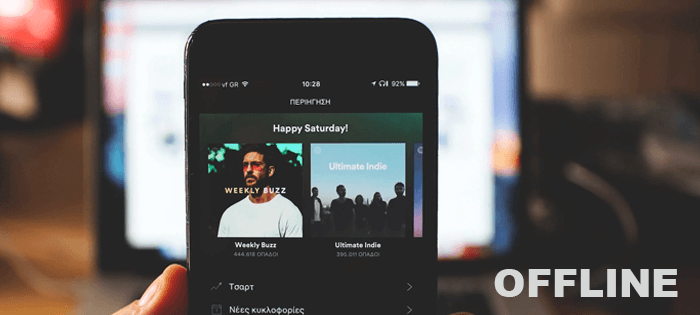 So, you can work this problem out by trying different servers, changing VPN protocol or say mode (e.g from OpenVPN to WireGuard, OpenVPN TCP to UDP, choose bypass Lan rather than smart mode), to see if the root cause is VPN's IP address. And that's also why Spotify is regarded as a platform that censors VPN use.
Q: Can I get cheap Spotify subscription in Turkey, Argentina, or alike?
Just like gamer would like to change Steam region for best-value or discounted games, music-philes who want to save money for Spotify subscription also wonder whether it's possible to do so still? The answers is theoretically YES.
A VPN like PandaVPN simply works by relocating your into another position with a new IP address based on what server location you select to connect. In other words, as long as you are given a real local IP address, you can trick the service provider with geograhpic blocking practice. But the premise is that there's no mechanism to detect whether the IP is from VPN provider or not.
There's no fixed answer on whether a VPN is able to enable you get cheaper Spotify purchase, however, you can have a try anyway.
Q: How to join Spotify Family from another location and share music with them?
If the VPN or proxy programs are unable to present that your are in the country of the Spotify Family, then you will have no way to achieve this goal because that's against Spotify's Terms of  Conditions.
Q: Does Spotify VPN work with other streaming platforms?
To a large degree, a streaming-friendly VPN app like PandaVPN usually supports most or all music, movie, TV shows streaming services, thus you can unblock Netflix, HBO, Hulu, Disney+, Amazon Prime Video, Pandora, and more effortlessly.
Q: Are free Spotify VPNs safe and reliable to unblock Spotify for streaming?
You are not suggested to use free VPNs since they are either unsafe programs which will log your activity and collect your personal information, or have traffic and bandwidth restriction to limit your streaming.
Q: How do I block and unblock someone in Spotify?
If you don't want others view your profile and playlists, you can conduct the block operation with desktop or mobile app by: going to the Profile you'd like to block -> click the 3-dots icon -> choose Block and confirm the Block.
To unblock the person you've blocked before, simply go to the profile and click the 3-dots icon still, and then select Unblock to remove the block.
Exercise your rights to privacy in digital age!
Get PandaVPN
7-day money-back guarantee