Best VPN for PUBG/PUBG Mobile/PUBG New State: Fast, Safe & Private PandaVPN
Tony Bennett
2021.11.30
Articles & News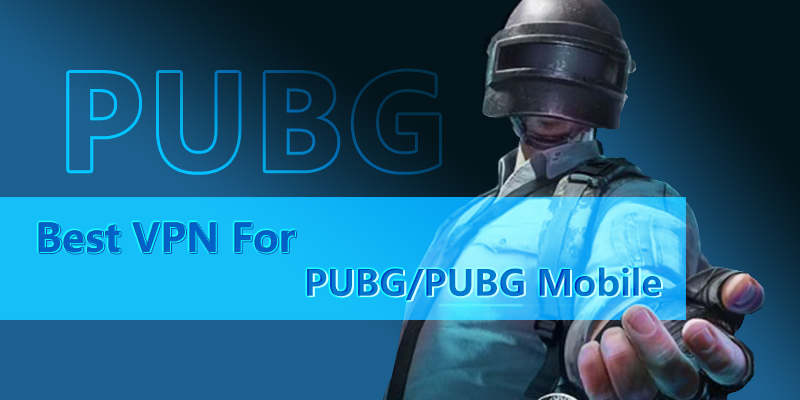 PUBG and PUBG Mobile have a huge following. Even in countries where PUBG is banned, it has earned a large fan base. That's where you need a VPN for PUBG or PUBG Mobile. A VPN can easily unblock PUBG from anywhere.
We'll tell you which VPN is the best for PUBG, PUBG Mobile, and the newly launched PUBG: New State in the section below. Just keep reading.
Why play PUBG Games with a VPN?
Here come more reasons that you might want to play PUBG, PUBG Mobile, or the new PUBG NEW STATE with a VPN.
1. To bypass geo-restrictions on PUBG games
With a VPN, you can bypass the geo-restrictions on PUBG games.
This is necessary for those who live in countries that have imposed bans on PUBG or visitors that are traveling in such countries. Usually, PUBG and its brother PUBG Mobile, as well as the brand new PUBG New State aren't regularly accessible in China, Vietnam, etc.
2. Try new games ahead of others
The sequel to PUBG and PUBG Mobile, PUBG: New State has been available globally for Android and iOS devices since November 11, 2021!
Gamers in countries that block PUBG must be thrilled to try the new game. Using a VPN allows you to switch to different servers to play the brand new PUBG: New State.
3. To get skins or login rewards only available in a certain country
With the release of PUBG: New State, Krafton has announced exciting bonuses for logging into the game for 5 consecutive days. The given rewards are up for grabs from Nov. 11th, 2021 until Jan. 5th, 2022.
You can get rich rewards like parachute skin, in-game currency, New State logo T-shirt and pants, New State patch, etc. Of course, you should have the access to PUBG: New State. A VPN can help you.
Furthermore, until January 5, 2022, simply login to PUBG: New State one time, and players will receive the exclusive pre-registration vehicle skin, Takion TR1.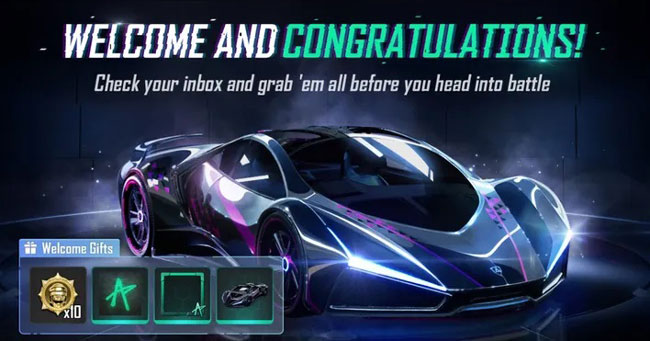 4. To improve the gaming experience
A VPN can lower your ping. By creating a more direct route all the way to the gamer's servers, a VPN helps improve the gaming experience.
What makes a good VPN for PUBG/PUBG Mobile/PUBG New State?
Here's what to consider when looking for a VPN for PUBG games:
♦ Fast and stable speeds to guarantee gaming performance
♦ Large server network to offer more options to unblock PUBG games
♦ Compatible with multiple devices including Android, iOS, Windows, etc.
♦ Supporting simultaneous connections to ensure you to connect many devices with the same account at the same time
♦ No-log policy to prevent you from tracking by ISP and government
♦ Strong encryption and security protocols to protect your VPN connections
PandaVPN – The Best VPN for PUBG/PUBG Mobile/PUBG New State
Designed by WildFire Inc, PandaVPN is based in Seychelles, which is free from the intelligence-sharing scope within the 5, 9, and 14 Eyes Alliance. You can use it with confidence. The followings are the reasons why PandaVPN tops the list of best VPNs for PUBG, PUBG Mobile, or PUBG: New State.
1. Fast Speed without Speed Limit & Data Cap
PandaVPN allows you to play games without lag or buffering. That's because all servers are featured with patented acceleration technology. PandaVPN doesn't limit your VPN speeds and bandwidths. In some cases, the server bandwidth can reach up to 10Gbps.
2. 3000+ Global Servers in 80+ Countries
PandaVPN offers over 3,000 servers (and counting) in 178 VPN server locations of 80 countries around the world. This means you have more options to unblock the bans or geo-restrictions on PUBG games.
3. Multiple Devices like Android, iOS, Windows Supported
PandaVPN is compatible with all mainstream devices, including Android, iOS, Windows, macOS, Linux, Android, etc. You can easily unblock PUBG, PUBG Mobile, or PUBG: New State on your computer or mobile devices.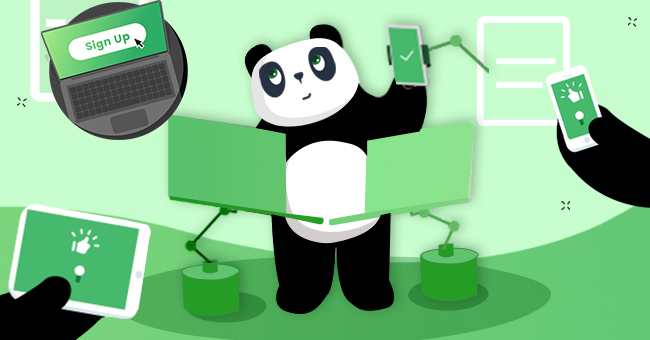 4. Simultaneous Connections on 3 Devices
PandaVPN supports three simultaneous connections, allowing you to use the VPN on up to 3 devices at the same time.
5. Log-free Policy Supported
Based on full respect for every user's privacy, PandaVPN enforces a zero-log policy. Registering a PandaVPN account requires no user name, email address, and even payment information (if you pay in Bitcoin). Also, we don't log your browsing history, downloaded files, etc.
Related Reading: Is PandaVPN Safe >
6. Highest Level of ECC Encryption & OpenVPN Protocol
PandaVPN adopts the highest level of ECC Encryption to encrypt your every connection. ISP, advertisers, hackers, or other cybercriminals have no way to spy on your digital footprints. Offering 256-bit AES key encryption and 2048-bit RSA authentication, OpenVPN further safeguards your online traffic.
How to play PUBG games with PandaVPN?
Follow the simple steps below to know how to play PUBG games with PandaVPN.
Step 1. Go to the official site of PandaVPN to Get PandaVPN.
Step 2. PandaVPN will automatically generate a digital account. Set a password for your account.
Step 3. Select a VPN plan and pay for it. Visa, Mastercard, PayPal, UnionPay, Bitcoin, etc., are supported.
Step 4. Download PandaVPN and install it on your device.
Step 5. Open PandaVPN and choose a server from the 3000+ server list to connect.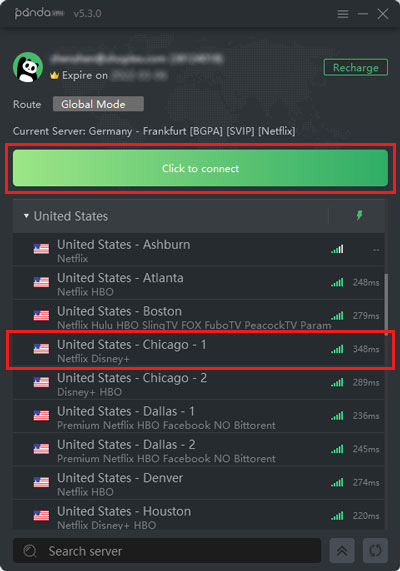 Step 6. Run your PUBG games and now you can play it without restrictions and get skins or login rewards you like!
Are free VPNs workable for PUBG Games?
Remember that not all VPNs can make your gaming experience smooth. It is important to go for a reliable paid VPN with a relatively large server network. Most free VPNs can only offer very few servers, which is far from enough for their users to use.
More importantly, many free VPNs are not safe. Most free services implant ads in their app. And advertisers tend to collect your personal information and browsing history so that they can tailor ads for you.
Thus, we prefer you to use a paid VPN to unblock PUBG restrictions. Offering fast, safe and private connections, PandaVPN is a reliable choice. If you're unsure, try its VPN free trial to have a taste first.
Conclusion
With PandaVPN, you can overcome the PUBG bans in some countries where a large fan base has a super passion for the game. Also, VPN can access you to different servers to claim new gaming skins and login rewards. Moreover, fast VPN connections can somehow improve the gaming experience. Get it to have a try >
Exercise your rights to privacy in digital age!
Get PandaVPN
7-day money-back guarantee