Best VPN for Gaming to Shield Privacy, Bypass ISP Throttling & Geo-Blocking
Tony Bennett
2022.09.30
How-to Guides
VPN App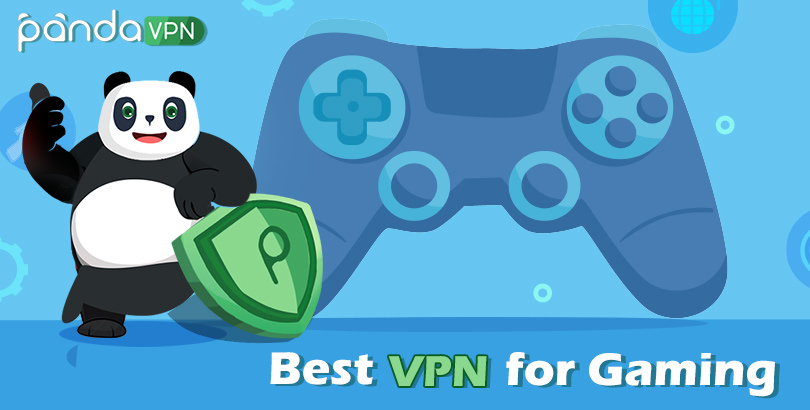 We all know what a VPN is used for. Virtual private networks can secure your internet traffic through public networks, for example, at cafés, airports or libraries. Also, they help circumvent geo-restrictions so that you can access USA Netflix from outside the United States.
So, what does a VPN do for game lovers? Is a VPN good for gaming? Yes, gaming is another popular use case for VPNs. VPNs enable you to get around ISP (internet service provider) that tends to throttle traffic to game servers. That's one of the biggest roles that gaming VPNs serve. Let's dive in for more details.
How to Use a VPN for Gaming?
Here we take PandaVPN as an example and show you how to use a VPN for gaming.
Step 1. Download and install PandaVPN.
PandaVPN gives Android new users a 3-day free trial without payment in advance, while iOS new users have a free trial for 7 days and you need to subscribe and complete the payment. At any time within 7 days, you can cancel your subscription. The trial continues after the refund. Simply download PandaVPN, and you'll get a randomly generated trial account. Set a password for your account and everything is done.
Note:
1) In addition to the official website, you can also go to the Google Play Store to download PandaVPN for Android or directly get a PandaVPN apk here.
2) iPhone/iPad users can also search and download PandaVPN Pro directly from the App Store, in addition to clicking the button above to go to the official PandaVPN website to download PandaVPN for iOS.
3) If you have more device needs for gaming VPN, check our list of Android TV, Linux, macOS, or Windows VPN downloads.
Step 2. Choose a server location and connect to VPN.
Enter PandaVPN's server list and choose a server to connect to. As you can see, PandaVPN has a dedicated list of gaming servers that provide fast and stable connecting speeds.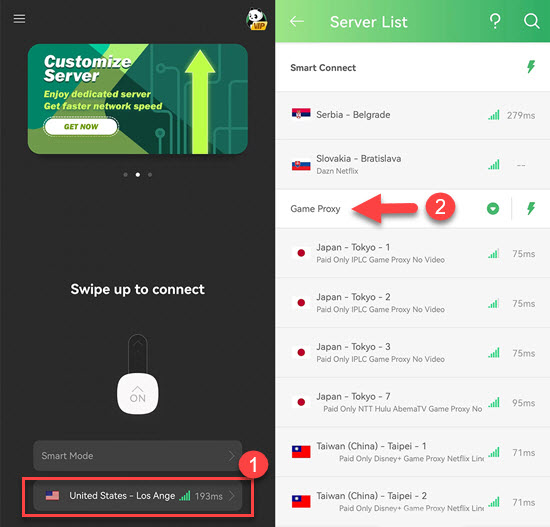 Step 3. Start your game without ISP throttling.
Now you can bypass geographical limitations to access worldwide popular games like Fortnite, League of Legends, Minecraft, Call of Duty: Warzone, PUBG, Dead by Daylight, Pokemon Go, and Marvel Future Revolution and play them without ISP tracking and throttling your server traffic.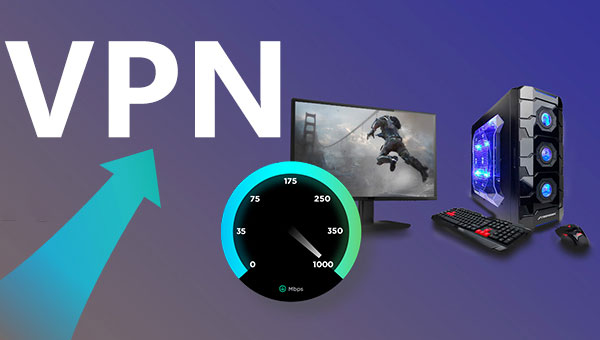 What Is the Best VPN for Gaming?
Many VPNs claim to be the best VPN for gaming, for example, ExpressVPN, NordVPN, Surfshark VPN, etc. We choose PandaVPN as our best recommendation for the following reasons.
 Completely Free VPN Trial – As mentioned earlier, the Android version offers a completely free trial for 3 days without any payment in advance.
 Fast Speed without Bandwidth & Traffic Limits – Offer ultra-fast IPLC servers for gaming, as well as streaming and torrenting. Enjoy server bandwidth up to 10Gbps, without a traffic cap.
 3000+ Servers Worldwide – Have 3000+ servers located in 170+ server locations in 80+ countries. Relocate your location to access the global network and get around ISP throttling.
 OpenVPN & WireGuard – Based on self-modified OpenVPN and WireGuard Protocol, PandaVPN guarantees a good balance between speed and security.
 ECC Encryption Algorithm – Use the highest level of ECC encryption to encrypt the transmission of your online data.
 Strict 0-Log Policy – Generate random digital accounts automatically, require no email address, and collect no logs of connection and activity.
 7-Day Money-back Guarantee – All pricing plans provide a 7-day money-back guarantee, so you can make a subscription without risk.
What Are the Best VPN Servers for Gaming?
Popular games often have multiple servers in different regions, covering Asia, Korea, Southeast Asia, Europe, and America for example. How to choose the best country to connect VPN for gaming?
1. Connect to servers in the same location as the game server.
The further you are from the game's server, the higher your latency is likely to be. So, try to connect to the same location as the game server. Here come the server locations for some of the most popular online games:
| | |
| --- | --- |
| Game | Server Locations |
| Apex Legends | Australia, Belgium, Brazil, Germany, HK, Japan, Netherlands, Singapore, UK, US |
| Battlefield V | Asia (Japan, Singapore), Australia (Sydney), China, South America (Brazil), US (Ohio) |
| Call of Duty: Warzone | Australia, Europe (Central), Ireland, Japan, UK, US (Ohio, California) |
| CS: GO | Africa (Cape Town, Johannesburg), Asia (Singapore), Brazil, Chile, Dubai, EU West (Stockholm, Luxembourg, Vienna), HK, India (Mumbai), Japan, Poland (Warsaw), Spain (Madrid), US (Atlanta, California, Seattle, Sterling) |
| Minecraft | France, Phoenix, UK, US (Arizona) |
| PUBG | Australia (Sydney), Brazil, Canada, Germany (Frankfurt), India (Mumbai), Ireland, Korea (Seoul), Russia (Moscow), Brazil (São Paulo), UK (London), US (California, Ohio, Oregon, Virginia) |
2. Choose VPN servers close to your physical location.
Try to choose a server as close to your physical location as possible. A longer distance takes more time for data to travel back and forth, which may cause more gaming latency or lag.
Why Do You Need a VPN for Gaming?
Increased anonymity and privacy are the main reasons most people use a VPN. VPNs can do more than you think for gaming lovers. The followings are the benefits of using a VPN for gaming.
➤ To Stop ISP Bandwidth Throttling
Depending on your online traffic, ISPs like Spectrum and Xfinity throttle your bandwidth, which is a big reason for the game lag. A gaming VPN can help stop ISP tracking and prevent bandwidth throttling. As a result, ISPs will have no access to limit your Internet connection speed based on your online activity.
➤ To Protect you Against DDoS Attacks
DDoS attacks are common in online games. Hackers send a lot of requests at a time to attack compromised computers, launch their malicious code, and steal the private information they want. What's worse, DDoS software is readily available so almost anyone can perform a DDoS attack, including the strangers you're playing with.
Using a gaming VPN can hide your IP address, making it difficult for hackers to access your exact location.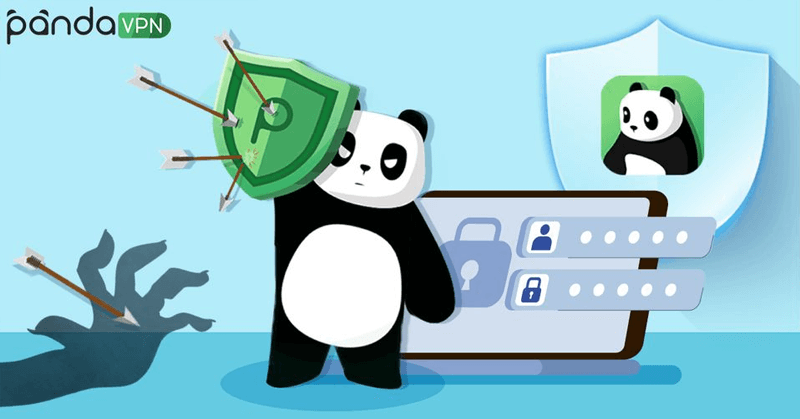 ➤ To Lower Ping
A gaming VPN can help lower your ping. VPNs can achieve this by sending data packets through a more direct route other than the way that your ISP route your data regularly. ISPs have their regular partners and they may send your traffic to distant regions that you don't need to visit.
➤ To Bypass Geo-Blocking on Games
Many online games have servers in multiple regions, but you can only connect to the server in your area because of the geo-restrictions. This happens when a game isn't released worldwide or when a game is grouped by language.
With a gaming VPN, you can change your IP address and access games outside your location. This way, it is possible to group up with gaming friends in another region.
➤ To Stay Safe on Public Wi-Fi
The public Wi-Fi you connect to might include lots of potential safety hazards. For example, many Public Wi-Fi spots offer unencrypted networks in which hackers cybercriminals can sniff and snoop on you to hijack your login credentials, credit card, and banking accounts. Plus, Vulnerable public Wi-Fi may also give hackers chances to install malware on to your device without your knowing.
Using a VPN for gaming can encrypt your traffic no matter you use public Wi-Fi or not.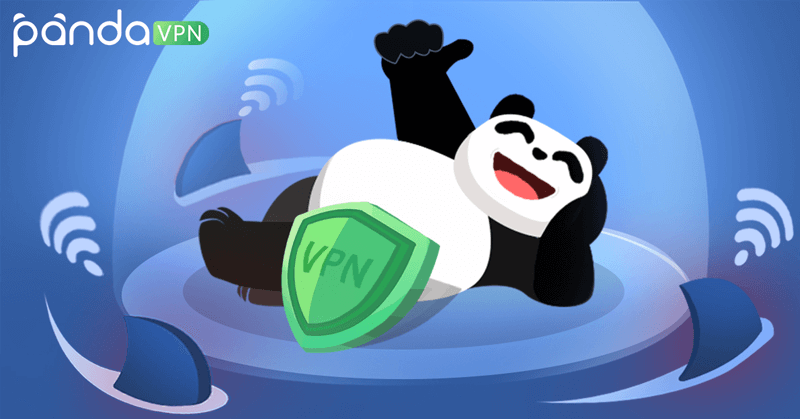 More FAQs about Gaming VPN
Q: Do VPNs give you bot lobbies?
Yes, using a gaming VPN allows you to switch between different locations with different time zones so that you can get around SBMM (skill-based matchmaking) and get bot lobbies for a more interesting gaming experience.
Q: Does VPN cause lag?
Inevitably, using a VPN will slow down your internet connections because all data you send and receive is encrypted and it takes time to encrypt the data. This causes network latency or lag and stronger encryption often create more latency or lag in gaming.
Generally, you may experience slight drops of around 10-20% in speed when using a VPN to play games. Check out our article about more factors that influence VPN speed.
Q: What's the best free VPN for gaming (in India)?
After our tests on hundreds of free VPNs, we found no good free game VPNs. The so-called free VPNs cost your privacy and share it with advertisers. Most of them don't work as advertised and they can't support gaming and unblock streaming content.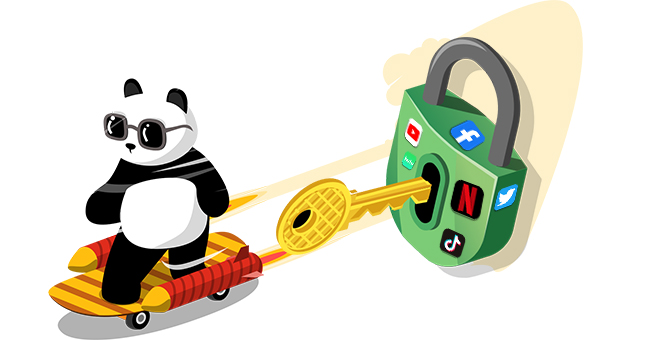 Q: Is it legal to use a VPN for gaming?
Using a VPN for gaming isn't illegal. You can use a VPN to make sure your ISP isn't throttling your traffic, save you from DDoS attacks and public Wi-Fi risks, and get around geo-blocks.
However, VPN is not an umbrella for illegal and criminal activities and it doesn't protect you from legal sanctions. Also, note that buying games at a lower price by spoofing your location is against the developer or distributor's Terms and Conditions. This may get your account suspended or worse in case you get caught.
Exercise your rights to privacy in digital age!
Get PandaVPN
7-day money-back guarantee