Best Indonesia VPN to Unblock Facebook, Reddit, Vimeo and More
Tony Bennett
2021.10.22
Articles & News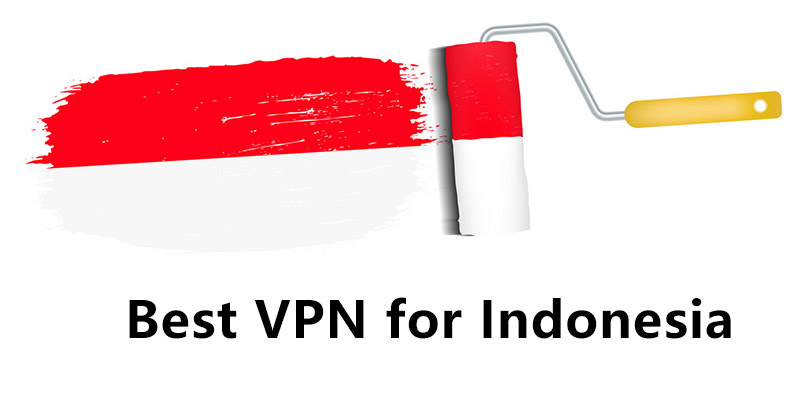 VPNs are popular with Indonesians to access the global network in their country. For travelers to Indonesia, it's also important to find a secure VPN to breakthrough internet restrictions and protect your privacy online.
One of the best Indonesia VPNs – PandaVPN to unblock Facebook, Reddit, Vimeo, Netflix in the United States, etc., is offered below. Read to know why we recommend PandaVPN and what it can do for you.
Why do you need an Indonesia VPN?
Internet censorship is strict in Indonesia. Officials can block websites or apps containing "negative content". For example, in 2019, the Indonesian government blocked Facebook, WhatsApp and Instagram. This increases the locals' awareness of using VPN to access blocked content, making Indonesia one of the countries with the highest percentage of VPN users.
Indonesia is a popular tourist destination. For visitors to Indonesia from Western countries, a VPN is a must-have for social sharing and streaming as well. Also, personal privacy online matters and a secure VPN can be your safeguard.
Is VPN legal in Indonesia?
Indonesian citizens experience censorship when it comes to internet usage, with the government blocking certain sites like Reddit, Vimeo, and Netflix US. However, VPNs are legal in the country.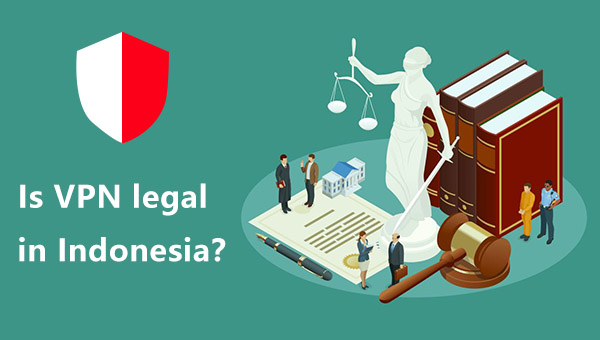 How to choose a VPN for Indonesia?
There are so many VPNs on App Store or Google Store, making it hard to decide which one is right for you. Here are some attentions to consider when you are choosing a VPN for Indonesia.
♦ Large network of VPN servers to bypass geo-restrictions or censorship
♦ Fast speed to ensure great connections for steaming or torrenting
♦ Strong encryption to shield online data security
♦ 0-log policy to protect personal privacy
♦ Easy-to-use even for VPN beginners
PandaVPN – The Best VPN for Indonesia 2021
Based in the Republic of Seychelles, PandaVPN is an emerging VPN provider. And in the last two years, PandaVPN has gained a large fan base around the world. Now check what can PandaVPN do for you.
Global Network of VPN Servers
PandaVPN supports over 3,000 servers (and counting) in 178 VPN server locations of 80 countries around the world, covering the US, UK, Australia, Germany, France, UAE, Japan, Korea, etc. Having access to a global network of servers means you can unblock both restrictions whether due to geographical location or censorship.
Lightning-Fast Speed
PandaVPN provides lightning-fast speed for streaming and torrenting. You can stream 1080p HD and, in some cases, 4K, all without lag or buffering. If you're suffering from ISP throttling, you may even experience faster connections as a result.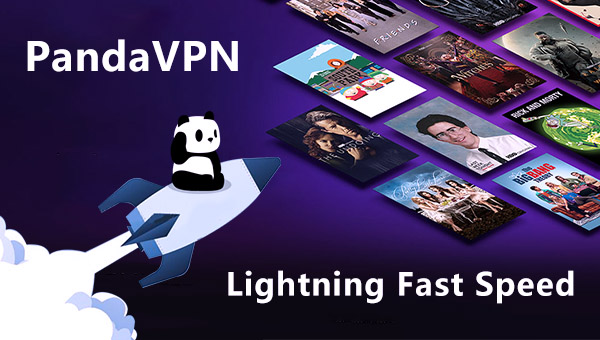 Excellent Unblocking Ability
PandaVPN enables you to unblock restricted websites and apps in Indonesia, including Facebook, Reddit, Vimeo, Netflix US, etc. This way, you can access global social media, streaming platforms, and more without restrictions.
No Log Policy
PandaVPN's log policy is based on the full respect and protection of user privacy, recording no of your username, email address, and payment details (if you pay in Bitcoin). Also, PandaVPN doesn't collect your logs of connection and activity, including your browsing history and downloaded files.
Strong Encryption
PandaVPN encrypts your privacy and online data with a 256-bit ECC encryption algorithm, which is the strongest asymmetric encryption algorithm. This protects your data from snooping by ISPs, advertisers, hackers, and the Indonesian government.
Beginner Friendly
PandaVPN was designed to be user-friendly and easy to use. From signup to set up, the whole process wouldn't take more than a minute. Once you decide to Get PandaVPN, you get a random digital account. Then you can download PandaVPN to your Android or iOS device to give it a try.
With one click to connect, PandaVPN will automatically select the best server based on your location. You can also manually connect to any servers you prefer from our VPN server list. What's more, PandaVPN offers live chat and email support around the clock if you need help.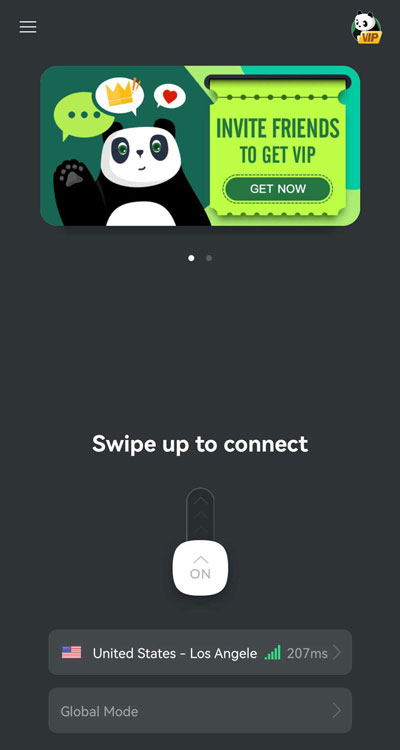 Does a free Indonesia VPN work?
Although some free VPNs may get you access to sites and apps like Facebook and Reddit, it would be hard for them to unblock streaming services like Netflix and Vimeo. Bypassing the geo-blocks of streaming services requires both money and technology. And VPN Providers are unlikely to offer this service for free.
More importantly, most free VPNs are not safe. Relying on advertising to make money, there may be viruses contained in free VPNs. Some free VPNs even collect your personal information and online data and sell them to higher-biding advertisers.
Therefore, free VPNs are not good choices. PandaVPN we mentioned above has an impressive encryption standard with a wide array of servers. We recommend you cough up a few dollars for a premium experience. If you're still unsure, you can try its free trial for 3 days. Check how to get a free trial for PandaVPN.
Conclusion
Supporting 3000+ high-speed servers around the world, PandaVPN can always ensure good connections, making streaming and accessing blocked content easy. If you are not sure to subscribe to PandaVPN, you can download and try it for free. 3-day free trial is available, without data cap and speed limitation.
Exercise your rights to privacy in digital age!
Get PandaVPN
7-day money-back guarantee