South Korea VPN or VPN with Korea Server? PandaVPN Can Do Both
Tony Bennett
2021.12.29
Articles & News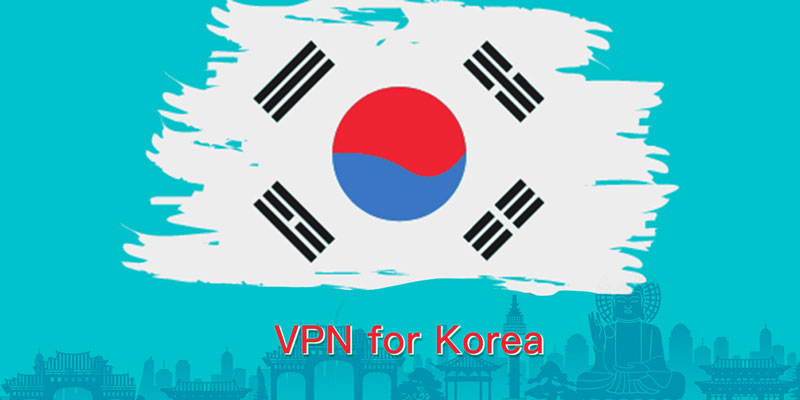 There is internet censorship in South Korea. Yes, you read that right. The often-tense relationship with its neighbor – North Korea is the main reason. If you want to bypass the censorship, you need a VPN for Korea.
If you're a South Korean abroad, you may want to get an IP address in your home country for banking account log-in or PUBG servers. A VPN with Korean servers can help.
In this article, we'd like to share with you a trusted Korea VPN. You can use it to defeat the internet restrictions, as well as get yourself back to South Korea. Just keep reading.
Korea's internet is censored by the Government, that's why you need a VPN for Korea.
Due to the tense relationship with North Korea, the government blocks many sites related to political or social movements in South Korea. Also, some "indecent" websites are blocked, including gambling sites, games without maturity ratings, and all pornography websites.
To bypass the censorship and access unrestricted internet, you need a VPN for Korea.
Besides bypassing censorship, what else can Korea VPN do for you?
Except for bypassing censorship, there are many other benefits to using a VPN.
1. Browse Anonymously
Using a VPN can help you hide your IP address so that you can browse the internet anonymously. How does it work? Simply put, a VPN switches your original IP address to other addresses offered by its service provider. This way, you can hide your digital fingerprint.
2. Stay Safe from Hacking and Monitoring
Thanks to VPN's encryption technology, you'll be safe from hacker attacks and ISP monitoring when connecting to a VPN.
Free public Wi-Fi is convenient but risky. There may be hackers lurking in the shadows to spy on your personal information. With a VPN, your online privacy like search history, browsing habits, etc., will be under protection.
ISPs track your every move online. Using a VPN can stop ISP tracking. Your ISP can't recognize you because it can't associate the new IP addresses with you. That is to say, your ISP can't know what you're doing online.
3. Shield the Security of Remote Work
Large companies usually have their own private networks to protect their confidential data from hackers outside. However, employees on a business trip can't use the private line. To ensure the security of data transmission, a VPN is a must-have.
4. Stream Football and other Services without ISP Throttling
ISPs throttle your internet access speed based on your online activities. For example, when you're streaming or gaming, your connections may slow down.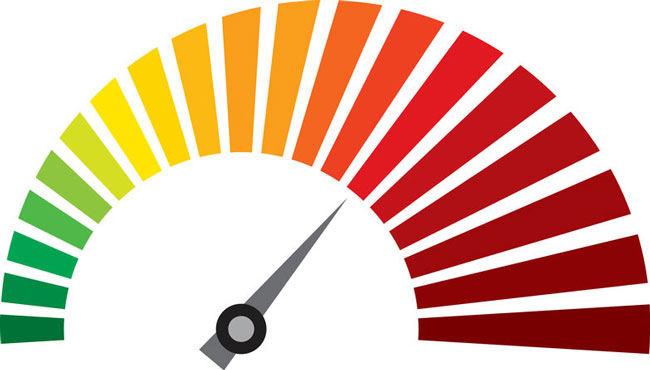 As mentioned earlier, a VPN prevents your ISP from tracking what you do online. As a result, it can't throttle the speed of your network connections.
5. Watch Netflix Library in other Countries like the USA
Netflix and other major streaming services limit their services to subscribers located in different countries. For example, Netflix restricts visits to certain content based on visitors' location. Also, due to geographical restrictions, HBO Max streaming services are only available in the United States.
With a Korea VPN that provides a global server network, you can defeat the geo-restrictions on streaming services. Change your IP to other addresses offered by the VPN server. This way, you can watch HBO Max outside the US, or enjoy the US Netflix library without limitations.
What's the best VPN for Korea? PandaVPN is a trusted one!
How to choose a Korea VPN? The followings are several factors to consider. PandaVPN is a great one that meets all of these requirements.
Based in the Republic of Seychelles – The country where PandaVPN is located is out of the scope of intelligence sharing among the 5, 9, and 14 Eyes Alliance countries. You can trust PandaVPN.
Ability to Bypass Internet Censorship – PandaVPN has 3000+ servers located all over the world, covering some countries with strict Internet censorship like Turkey, Russia, Egypt, UAE, Iran, Saudi Arabia, Myanmar, etc. This means you can always find alternative servers to connect to.
ECC Encryption to Encrypt Connections – PandaVPN adopts the highest level of ECC encryption that is based on elliptic curve theory. Strong encryption ensures the security of your traffic online.
OpenVPN Protocol to Balance Security and Speed – PandaVPN uses OpenVPN protocol to balance security and connection speed. The OpenVPN protocol is also the one that most VPNs will choose.
Zero Log Policy to Respect your Privacy – PandaVPN's log policy is based on full respect for your privacy. We don't record your profile name, email address, search history, browsing habits, and any files you download via PandaVPN, as well as payment details if you pay in Bitcoin.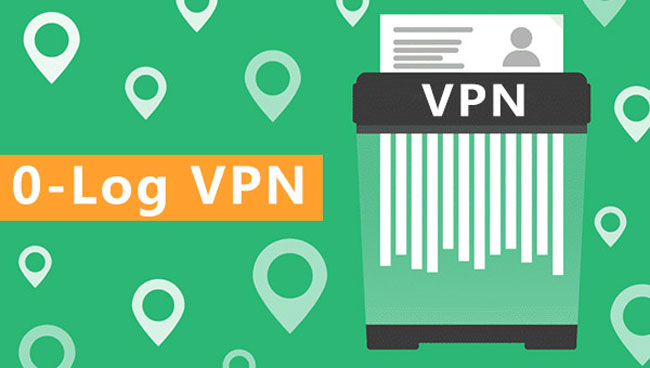 Fast Speed Servers to Ensure Streaming and Torrenting Experience – All servers are featured with patented acceleration technology. PandaVPN sets no traffic limit and data cap. With PandaVPN, you can enjoy a fast and stable VPN speed.
PandaVPN Is also a VPN with Korea Servers
PandaVPN also provides South Korea servers. For South Koreans abroad, PandaVPN allows you to connect back to the network in your home country. The followings are some reasons that you may want to get a South Korea IP address.
Access South Korean Streaming Services – If you want to access South Korean streaming services outside the country, you're most likely to be blocked. To bypass such geo-blocking, you need to connect to Korea VPN and choose the South Korean location.
Safe Access to Banking Accounts – You're abroad and need to make bank transfers, for example, send money to your friends or families, or pay important bills. In this case, using a VPN with Korea server can not only connect your device back to South Korea, but also increase the security of your private information.
South Korean Super Deal and other Discounts – A Korea VPN also helps when you want to buy your favorite Korean goods at domestic discount rates. All you need is a South Korea IP address.
Get a South Korea Server for PUBG – PlayerUnknown's Battlegrounds and PUBG New State (See: PUBG VPN) are not available in several countries. If gamers in these countries want to play the game, a VPN with Korea servers is the best option.
How to get a South Korea IP address?
Now follow the simple steps to get a South Korea IP address. Here we take the Windows client as an example.
Step 1: Sign up for PandaVPN.
First, navigate to PandaVPN's official site to Get PandaVPN. You'll get a random digital account. Set a password for your account. Be sure to set a unique and complex password and keep it in mind.
Then, select a VPN plan and pay for it. Visa, Mastercard, PayPal, UnionPay, Bitcoin, etc., are supported. The best deal goes to the 1+1-year package. Buy one year's VPN service and you'll get one extra year's service.
Step 2: Download PandaVPN and install it on your device.
Next, head to the official download page to download PandaVPN and install it on your device. Multiple devices including Android, iOS, Windows, macOS, Linux, and Android TV are supported.
Now, open PandaVPN, log in to your account and choose any server to connect to.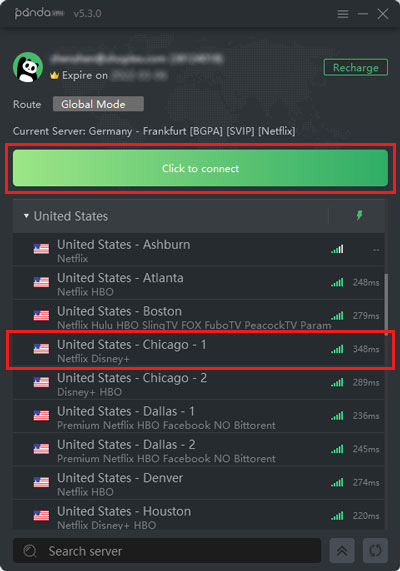 Step 3: Search for a Korea IP address and connect to it.
Type Korea in the search box at the bottom of the client, and you'll get several Korea IP addresses. Choose one and tap on it. Then you'll change your VPN to Korea.
Conclusion
As a Korea VPN, PandaVPN first can help you bypass the internet censorship in South Korea. Beyond that, it also provides IP addresses of South Korea. Furthermore, with it, you can unblock geo-restrictions on streaming and gaming services. Get PandaVPN to have a try >
Exercise your rights to privacy in digital age!
Get PandaVPN
7-day money-back guarantee