Blog
Egypt VPN: How to Unblock Skype, WhatsApp, Facebook Messenger in Egypt?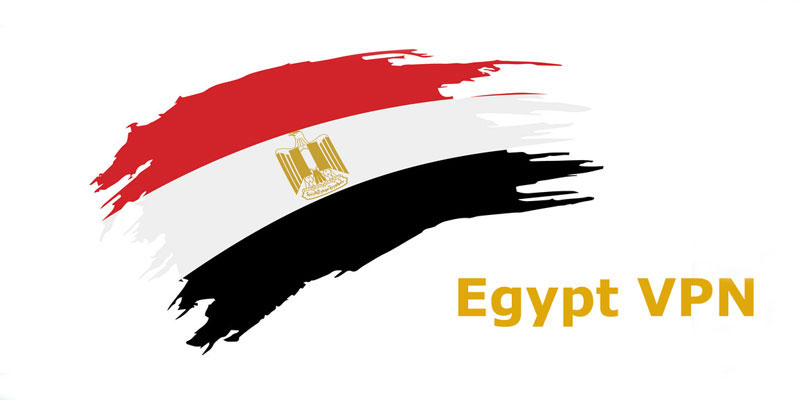 Egypt is a charming destination for travelers. If you're traveling to Egypt, you'll need a VPN. Egypt has strict censorship on news media and social media.
A large number of news websites are blocked, including the Daily News Egypt, Al-Araby Al-Jadeed, Human Right Watch, etc. Many social media apps like WhatsApp, Viber, Skype, and Facebook Messenger, and Apple's FaceTime are also banned in Egypt.
In this article, you'll get a trusted Egypt VPN to unblock blacklisted sites and apps in that country. Also, you can have Egypt IP addresses if you're an Egyptian abroad.
Internet Censorship in Egypt
Sites and Apps Blocked in Egypt
The Egyptian censors a ton of websites, social media applications, and anonymous browsing services like VPN and proxy.
● News Media – Al Boursa-news, Daily News Egypt, Mada Masr, Al-Araby Al-Jadeed, Rassd News Network, Human Right Watch, Huffington Post, etc.
● Social Media Service – WhatsApp, Viber, Skype, and Facebook Messenger, and Apple's FaceTime
● Anonymous Browsing Site – Sites of a wide range of VPNs and proxy services like the Tor network, TunnelBear, CyberGhost, Hotspot Shield, etc.
● Encrypted App – An encrypted communications app Signal, Open Whisper Systems, and its websites
How to open the blocked sites in Egypt?
To access the blocked sites in Egypt, a VPN is a necessity. Using a VPN helps you change your IP address to its server's address. This prevents ISPs from tracking what you do online so that you can surf the internet anonymously.
Be aware that censorship in Egypt is always enforced by all internet service providers, including TE Data, Orange, Etisalat, and Vodafone.
But pay much attention that you need to download an Egypt VPN and install it on your device before you're in Egypt because many sites of VPN are censored. A trusted paid VPN is more encouraged.
Is VPN illegal in Egypt?
Using a VPN is not yet illegal in Egypt. Although the Egyptian Government doesn't like its people bypassing censorship, so far nobody has been prosecuted for using a VPN.
It is best to download an Egypt VPN before you head to, otherwise, you may not be able to get one because VPN websites are blocked there.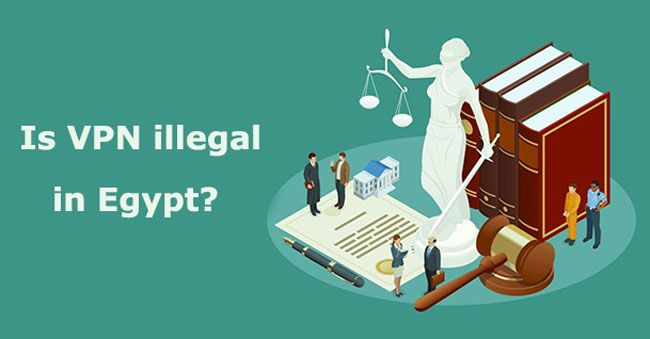 Does PandaVPN work in Egypt?
Although there is strict internet censorship, you can still find an Egypt VPN that works well. PandaVPN is a great option, featured with a strong ability to break through the network restrictions between countries. Check below what PandaVPN can do for you.
Ability to Bypass Internet Censorship – PandaVPN has a large global server network, covering the US, Canada, Brazil, Mexico, the UK, Switzerland, Germany, Spain, France, Italy, Netherlands, Russia, Ukraine, Singapore, Indonesia, Japan, Korea, Egypt, Turkey, Australia, etc. This means no matter where you're, you can always find an alternative IP address.
Egypt VPN Server to Take you Back to Egypt – PandaVPN has Egypt VPN servers to offer. For Egyptians abroad, PandaVPN can get you Egypt IP address and you can use it to connect back to the network in your home country. This way, you can watch Netflix Egypt or Nile TV International and access your Egyptian bank account.
ECC Encryption to Encrypt Connections – PandaVPN adopts the highest level of ECC encryption that is based on elliptic curve theory, creating smaller, faster, and efficient cryptographic keys. With PandaVPN, your every connection through the internet is encrypted. ISPs, advertisers on the web, and hidden hackers have no access to what you do online.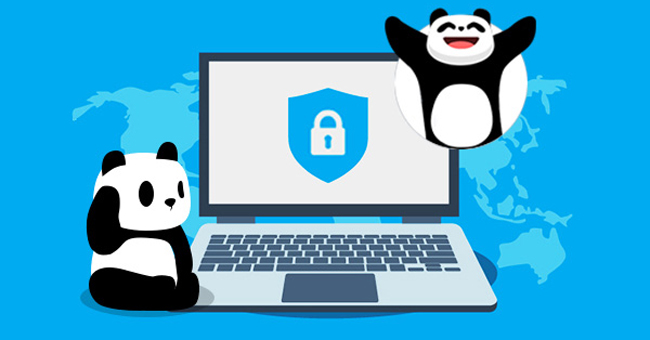 OpenVPN Protocol to Balance Security and Speed – PandaVPN uses OpenVPN protocol to balance security and connection speed. It's an open-source connection protocol so that it is not owned by any corporation. Moreover, OpenVPN supports multiple encryption standards, including 256-bit AES key encryption and 2048-bit RSA authentication.
Zero Log Policy to Respect your Privacy – PandaVPN supports a 0-log policy. We don't record your profile name, email address, browsing history, browsing habits, and any files you download via PandaVPN, as well as payment information if you pay in Bitcoin.
Fast Speed Servers to Ensure Streaming and Torrenting Experience – All servers are featured with patented acceleration technology. PandaVPN sets no traffic limit and data cap. The highest server bandwidth can reach up to 10Gbps. With Panda, you can enjoy a fast and stable VPN speed.
How to unblock apps and sites with the best Egypt VPN – PandaVPN?
The followings are simple steps to unblock apps and sites in Egypt with PandaVPN. Here we take WhatsApp as an example.
1. Get PandaVPN and pay for it.
First, navigate to PandaVPN's official site to Get PandaVPN. You'll get a random digital account. Set a password for your account. Be sure to set a unique and complex password and keep it in mind.
Then, select a VPN plan and pay for it. Visa, Mastercard, PayPal, UnionPay, Bitcoin, etc., are supported. The best deal goes to the 1+1-year package. You buy one year's VPN service and get one extra year's service.
2. Download PandaVPN and install it on your device.
Next, head to the official download page to download PandaVPN and install it on your device. Multiple devices including Android, iOS, Windows, macOS, Linux, and Android TV are supported.
Now, open PandaVPN, log in to your account and choose any server to connect to.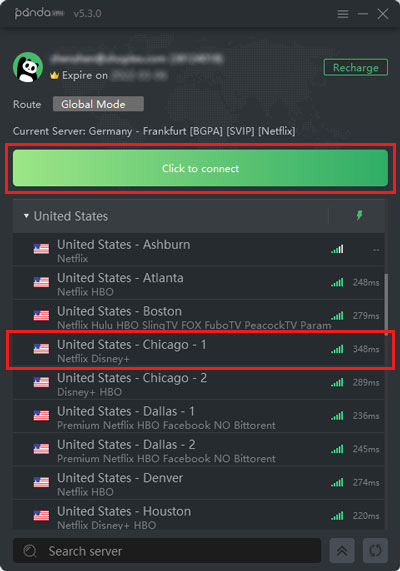 3. Download WhatsApp on your device.
In case you don't have WhatsApp, you can go to Google Play Store or App Store to download it onto your device.
4. Run WhatsApp and see your friends there!
Now you can open WhatsApp and chat with your friends there.
How to get an Egypt IP Address with PandaVPN?
How can you change your VPN to Egypt? PandaVPN can help as well. PandaVPN offers Egypt VPN servers. Here comes the guide to get an Egypt IP address.
1. Open PandaVPN.
2. Take the Windows client as an example. Type Egypt in the search box, and you'll get an Egypt IP address.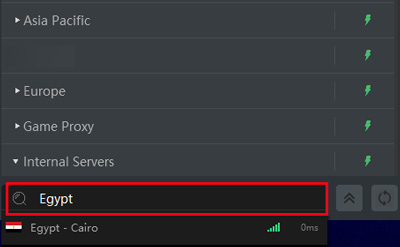 3. Tap on it and you'll change your VPN to Egypt.
Is a free Egypt VPN good?
Egypt has censorship on VPN services and many websites of VPN providers have been blocked here. An Egypt VPN should come with a strong ability to bypass internet censorship. Most free VPNs can't do it.
Another important factor to choose a VPN for Egypt is security. Many free VPNs don't actually protect you. They run ads, which is the main source of revenue for them. Advertisers collect your personal information and online browsing habits so that they can tailor ads for you.
What's worse, some free VPNs may contain viruses, which is another risk to your online privacy. Therefore, we highly encourage you to get a paid VPN with a high reputation and strong encryption.
Conclusion
Whether you want an Egypt VPN to unblock the banned sites and apps in Egypt, or you need one to take you back to Egypt when you're abroad, PandaVPN can help. PandaVPN offers strong encryption and protocol to ensure the security of your online privacy. Fast servers guarantee smooth streaming and torrenting experience. Get it to have a try >