Garena Free Fire VPN: How to Play FF in India? Can I Change Game Server with It?
Vic Knott
2022.05.10
Articles & News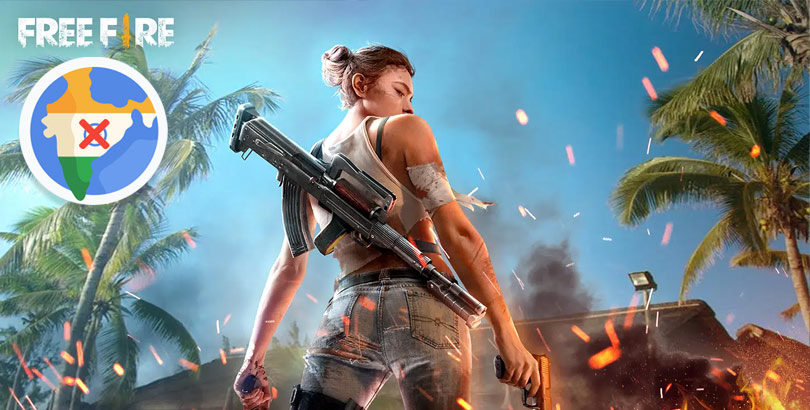 A Free Fire VPN is quite necessary if you fail to download it from application stores in India due to the nationwide ban. Also an India VPN for Free Fire helps you change the server to fight against players in other regions and beat ISP throttling.
Free Fire, full name Garena Free Fire, is one of the most popular Battle Royale mobile games around the world. This hot iOS and Android game was initially developed by 111dots Studio and published globally by Singapore-based Garena in 2017. About 5 years have passed, it just stands out from piles of battle royale games (many Western names included) and appears in many top lists with impressive statistics like:
– Free Fire was the #1 downloaded mobile game throughout the world in 2019, 2020, 2021, January and Q1 2022.
– Free Fire broke the record of daily active users with over 80 million DAUs as of May 2020 and exceeded 150 million DAUs as of Aug. 2021.
– Garena Free Fire had revenue of $1.1 billion, from Jan.01 to Dec.14, 2021.
– Among the most-watched live streaming games of 2021, Garena Free Fire ranked the 3rd place, with about 1.23 billion hours watched in total through Twitch, YouTube Gaming, and Facebook Gaming.
…
Free Fire from Garena was available globally. However, the Ministry of Home Affairs of India banned Free Fire (and also 53 other China-linked apps) on February 14, 2022 owing to security reason. Since then, any Indian users are unable to find and get Garena Free Fire from Google Play Store, nor App Store. Although the game developer issued a statement on it later on and claimed to working it out, no further update yet before the publication of this post.
How to Unblock Free Fire Ban in India with a VPN?
Under the pressure from the Indian government, Google and Apple have to remove Garena Free Fire from their online stores in India, even the search results are removed from search engines like Google Search. Thus it's impossible for all new gamers with the Indian IP addresses to download Free Fire from Google Play or App Store directly, but only being able to make the download happen with a non-Indian IP address. That's where a Garena Free Fire VPN comes in. With it, no matter you are living in or going abroad to India for travel or so, you can hide and change the Indian IP address to somewhere else, download and play the Garena Free Fire normally.
PandaVPN now has over 3000 servers in 80 countries and 170+ locations, which means you are free to change IP address to anywhere among them as you like, saying goodbye to the sudden game ban in India. PandaVPN has dedicated servers from Thailand, Indonesia, Vietnam, Philippines, Bangladesh, Brazil, Middle East, Mexico, Russia, Taiwan (China), and Malaysia, so you can "move" to any place online as you prefer.
Now follow the 3 steps below to remove Garena Free Fire ban in India immediately:
Step 1. Download & Install PandaVPN
PandaVPN is a cross-platform VPN application. To have it on your iOS or Android devices, you can free download PandaVPN for iOS or download free PandaVPN for Android from the links below and then complete the installation in clicks.
Step 2. Sign in PandaVPN & Connect
For all new users, we give a 7-day and 3-day free trial for iOS and Android respectively. Better still, no need to create digital accounts manually, as long as you are new to PandaVPN, PandaVPN for iOS/Android will generate the account and sign it in automatically. (Note: New iOS users should pay for a VPN plan first and require a refund to enjoy the free trial.)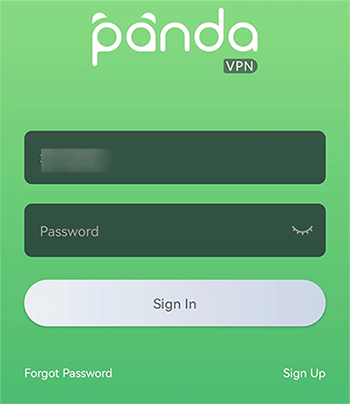 As mentioned above, PandaVPN has worldwide servers, therefore after the sign-in, you just need to pick a server location outside India to make the VPN connection happen and go ahead.
Step 3. Access Store to Get Garena Free Fire
Once you've made the VPN connection to another (non-India) country, you are able to find the disappeared Garena Free Fire from Google Play or App Store and download it without a problem. After that, register an account to start your Free Fire journey right away.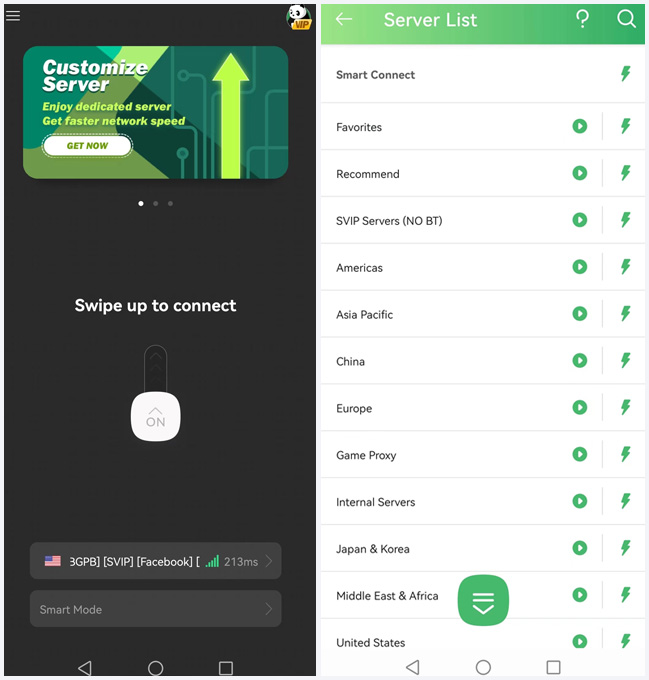 FAQs on Free Fire Ban in India
Consider many newbies may still have questions on Free Fire ban, four most asked questions and answers are shared below to make those issues more clearly.

Are all Free Fire games banned from mobile stores in India?
Currently yes. Sea-owned Garena Free Fire games are all banned on mobile stores in India, including Garena Free Fire Max and Garena Free Fire: Heroes Arise, so anyone with a normal internet connection is unable to download it from Google Play and App Store anymore.

Is Previously Downloaded Free Fire Game Playable in India?
Yes, but gamers may come across login errors. It seems some tech issues are limiting their game access for unconfirmed reasons.

How do I get around the login failure or store download ban in India?
The most recommended way is to leverage an IP switching tool like VPN to mask your real IP and deliver another one to override the IP-based content filtering. Set PandaVPN for example, its huge server network enables you to locate yourself in any other Free-Free-available countries on the web. Consequently, downloading and playing Free Fire from Garena is as easy as a piece of cake.

Why Garena Free Fire Is Banned in India?
You may not know, although Garena Free Fire is from a Singapore company called Sea Limited, Tencent owns about 25% share of this game firm. That's the root cause of the app ban this time.
Actually, Garena Free Fire is only one of the apps India banned this time in February 2022. Besides this hot mobile game, 53 other typical Chinese apps are included too, for instance, Beauty Camera, Tencent Xriver, Equalizer, Music Plus, Isoland 2: Ashes of Time Lite, Nice video Baidu, and U Game Booster. There's no fixed app category but the list covers various categories from selfie camera, media player, mobile game, network high-ping solution, and so forth.
Ultimately, app ban is an action of national internet censorship. Due to the increasing political tension between India and China, India has started this kind of app ban activities since 2020. Until now, over 200 Chinese and China-linked apps are permanently prohibited in India, including those from Chinese tech giants like TikTok from ByteDance, WeChat from Tencent, UC Browser from Alibaba, etc. To bypass the access limit of those app names, one has to seek help from a VPN or proxy service like PandaVPN.
Benefits of Using a Free Fire VPN
The best free VPN for Garena Free Fire not only features bypassing regional access restriction but also is helpful in other aspects. Below several main benefits are concluded for your reference.
✓ Change Region in Free Fire Game to Meet More Gamers, Get Free Diomands/Skins
If you are tired of your current game server location or want to pick a foreign server from the very beginning, you can connect to a virtual VPN server first and then access another preferred server with a new guest account or additional login account. SG/Singapore server, TW/Taiwan server, VN/Vietnam server, TH/Thailand server, BR/Brazil server, just to name a few.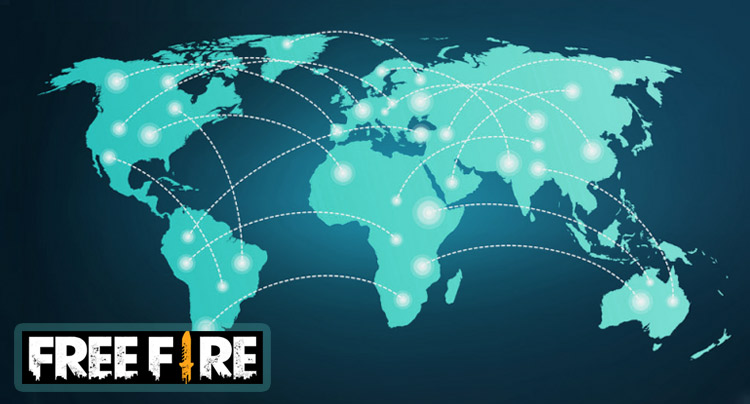 ✓ Stop ISP Bandwidth Throttling for FF Gameplay
Internet Service Providers/ISPs are notorious for managing network traffic and throttling the bandwidth. Despite Free Fire's average internet data consumption per hour being between 30 – 50MB, being less than many other similar games, your gaming speed is still possible to be limited by the internet operator, with higher pings and lots of lags.
At this time, you are suggested to run a throttle-free VPN to beat the ISP throttling and protect your net neutrality. PandaVPN is such a stellar VPN that you can rely on to reclaim the fast speed, improving your gaming experience to some degree.
✓ Unblock More Banned Games, Applications and Services
We've just talked about India's continuous blocking of Chinese apps. Similar things also occur in many other nations, especially in those most censored countries like China, Saudi Arabia, Vietnam, and Iran. Set aside nationwide content blocking, other kinds of internet access limits are also quite common in companies, libraries, or other public places.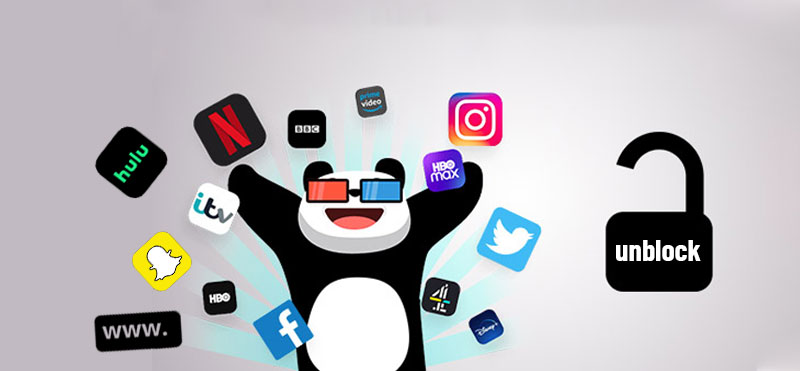 Regardless of the reason why you are not allowed to use the web freely, you can always remove websites/social media/apps/games ban easily with PandaVPN. TMLBB VPN: What're the Benefits, Is It Legal & How to Work with the high number of servers give you a hand to unblock Twitter, Facebook, Telegram, WhatsApp, TikTok, WeChat, Netflix (US) library, HBO, news sites, P2P torrent sites, and any other online resources without the necessity to move around physically. No log on your activities, no bandwidth limit, and be truly anonymous and free online.
Now get PandaVPN for your smart PCs and mobiles for more private, freer, and faster web access.
More Game-related Posts:
Best VPN for PUBG/PUBG Mobile/PUBG New State
What're the Benefits of MLBB VPN? Is It Legal & How to Work with It?
How to Change Steam Region for Game Purchase & Play?
Exercise your rights to privacy in digital age!
Get PandaVPN
7-day money-back guarantee